A girl's campaign for student council president takes some unexpected twists in Margaret Finnegan's Susie B. Won't Back Down.
Susie B. has a lot to say. Like how it's not fair that she has to be called Susie B. instead of plain Susie. Or about how polar bears are endangered. Or how the Usual Geniuses are always getting picked for cool stuff over the kids like her with butterflies in their brain. And it's because Susie B. has a lot to say about these very important things that she's running for student council president!
If she's president, she can advocate for the underdogs just like her hero and fellow Susie B., Susan B. Anthony. (And, okay, maybe the chance to give big speeches to the whole school with a microphone is another perk.) But when the most usual of Usual Geniuses also enters the student council race, Susie realizes this may be a harder won fight than she thought. Even worse, Susie discovers that Susan B. Anthony wasn't as great as history makes it seem, and she did some pretty terrible things to try to help her own cause. Soon, Susie has her own tough decisions to make. But one thing is for sure — no matter what, Susie B. won't back down. —Synopsis provided by Atheneum Books for Young Readers
I've got to hand it to author Margaret Finnegan. Finding a character's voice can be difficult, especially when they're carrying an entire book. But Finnegan has got Susie down, and that's why Susie B. Won't Back Down works.
The setup for Susie B. Won't Back Down is unique in that the book is a compilation of Susie's letters to Susan B. Anthony for her fifth-grade hero project. Readers get a first-hand look inside Susie's brain through her stream-of-consciousness, sometimes rambling and sometimes lengthy letters. In truth, I found her a bit exasperating at first, but really came to enjoy her personality as she hits her groove.
What's so endearing about Susie is that she's happy being herself, but is trying her best to figure out where she fits socially with the other kids. I've been noticing this happen with my own daughter, and it really resonated with me. Many readers who pick up this book will see some of their own experiences mirrored within the pages.
Best of all, Finnegan employs humor throughout, making Susie B. Won't Back Down accessible and enjoyable while still exploring themes of friendship, bullying and inclusion.
---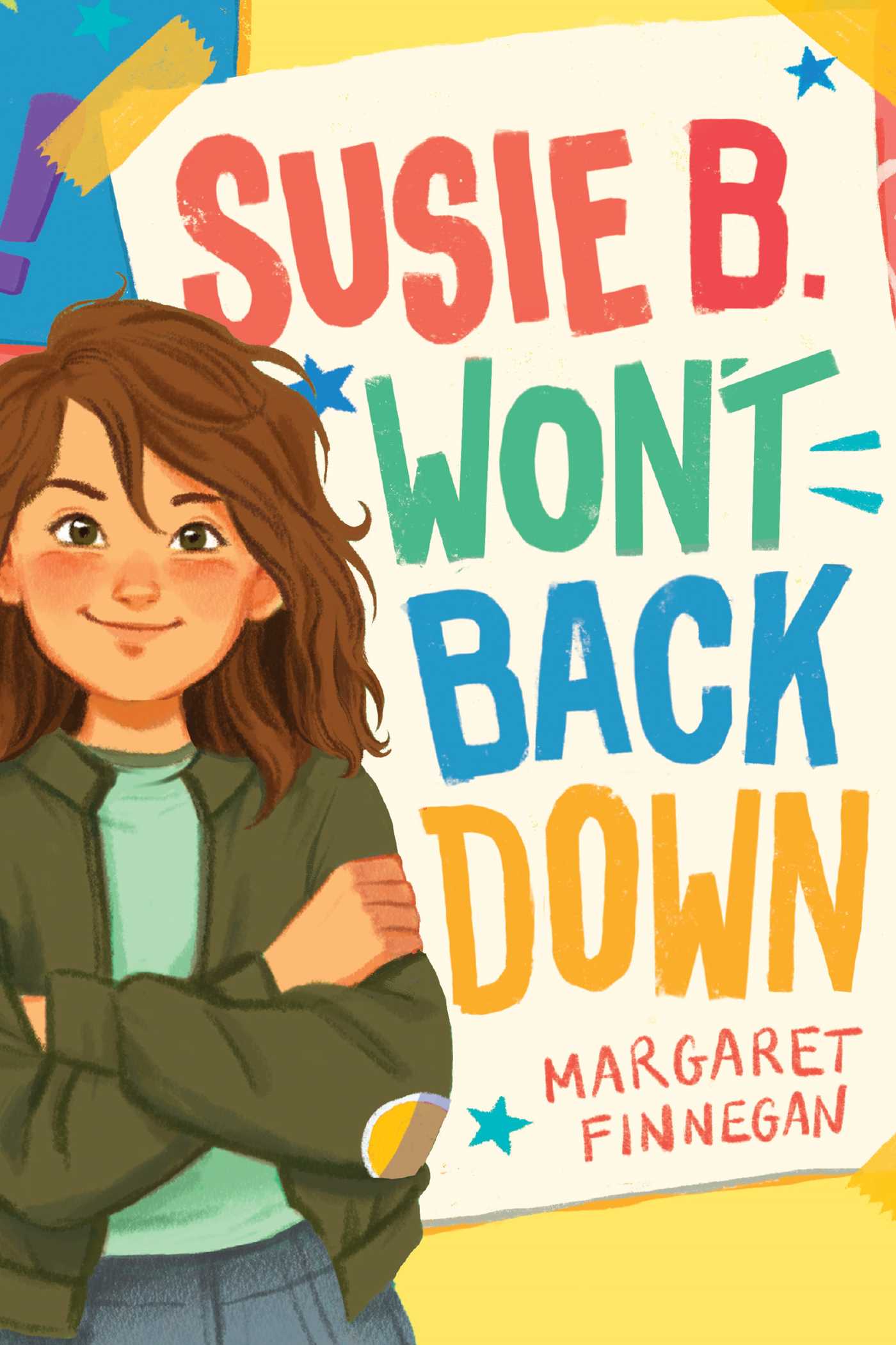 Margaret Finnegan is the author of the middle-grade novels Susie B. Won't Back Down and We Could Be Heroes. Her writing often focuses on themes on inclusion, hard choices, and being true to yourself. She also makes a really good chocolate cake. To learn more, and to download free discussion guides, visit MargaretFinnegan.com, on Twitter: @FinneganBegin, and Instagram: @finneganbegin
Check out the fun mock newspaper, The Susie B News — available for download here!