WE GIVE THANKS, by Cynthia Rylant and Sergio Ruzzier, Beach Lane Books, Sept. 7, 2021, Hardcover, $17.99 (ages 2-8)
Join two friends as they celebrate all the wonderful things to be thankful for in We Give Thanks, by Cynthia Rylant and Sergio Ruzzier.
"We give thanks for apple trees
and bushes filled with roses.
We give thanks for nice warm soup
and fires to warm our toeses".
Follow two friends as they zip around town talking to all their pals about the things they love. The pair may even have a plan cooking to show everyone their gratitude! —Synopsis provided by Beach Lane Books
We Give Thanks is a sweet read that not only hits on thankfulness but inclusion, as well. The sparse text allows room for the tender illustrations to play out. It's a lovely story that is great year-round, not just for Thanksgiving. The publisher's suggested age range is 2-8, but I would say because of its simplicity, 2-6 is probably a better fit.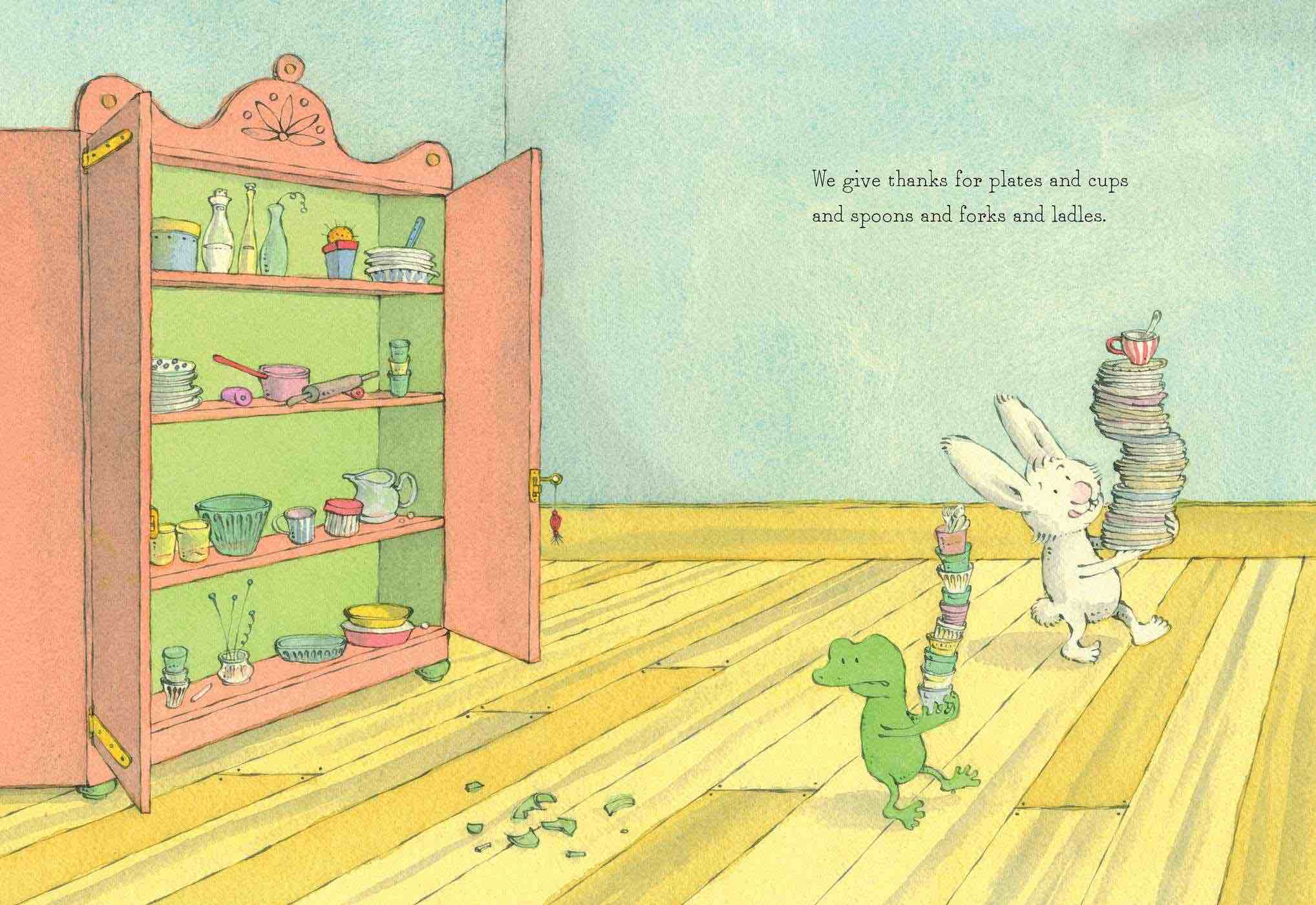 © 2021, Cracking the Cover. All rights reserved. Unless otherwise noted, all books — digital and physical — have been provided for free by publishers in exchange for honest and unbiased reviews. All thoughts and opinions are those of the reviewer.