Two little girls set out to buy a gift for their deserving mother in A Sari for Ammi, by Mamta Nainy and Sandhya Prabhat.
Ammi weaves the most beautiful saris but never gets to wear any of them. Her two little daughters decide to do something about it ― break their piggy bank! But when there isn't enough money to buy Ammi a sari, the two girls must work together to find a solution. Will they be able to buy Ammi the gift she so deserves? —Synopsis provided by Amazon Crossing Kids
Set in the home of a weaver's family in Kaithoon, India, where the creation of saris is an art form, A Sari for Ammi celebrates family, hard work and artistry. From the dying of threads to the open-air market where the saris are sold, this book takes readers through each step of the production process. It's easy to see the beauty and hard work behind each piece.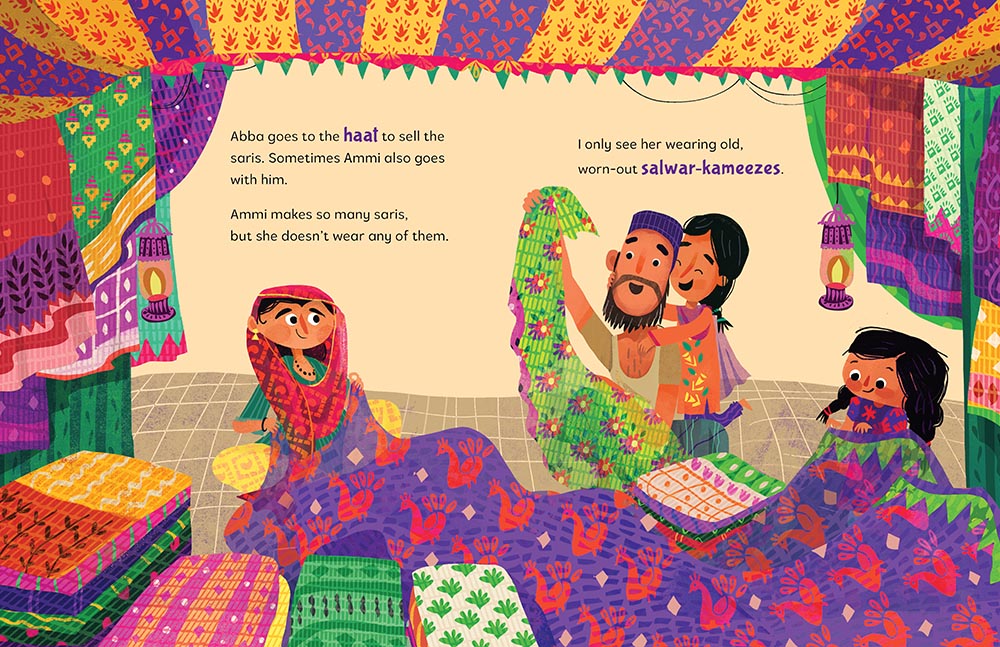 Bright and expressive illustrations bring A Sari for Ammi to life, and accessible text introduces Indian terms, which are also included in glossary endnotes along with a note about the saris made in this region.
A Sari for Ammi is a sweet read that emphasizes love and sacrifice.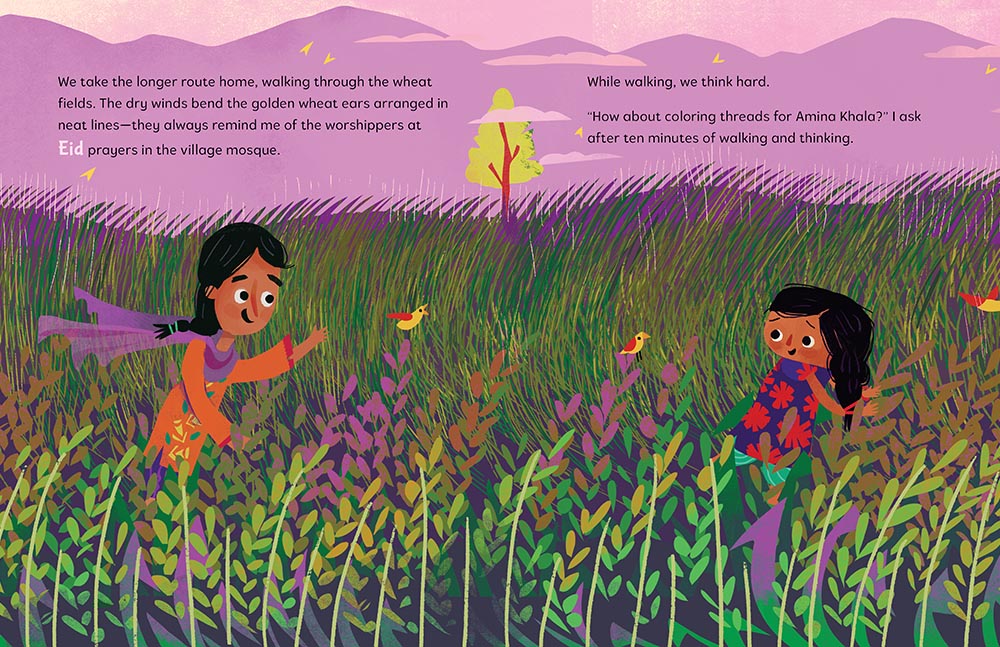 ---
About the author: Mamta Nainy is a children's writer, editor, and translator based in New Delhi, India. She is the author of many children's books, including A Brush with Indian Art, illustrated by Aniruddha Mukherjee, which won the Hindu Young World-Goodbooks Award in 2019; and Bioscope, illustrated by Shanti Devi, which was named to the IBBY Honor List in 2012. Follow the author on Instagram @mamtanainy.
About the illustrator: Sandhya Prabhat is an independent animator and illustrator from Chennai, India, who resides in the United States. She has a master's degree in animation and digital arts from New York University. She has illustrated nearly a dozen picture books, including her recent book I Am Brown, written by Ashok Banker. She animates for TV and movies and creates content for social media websites such as Facebook, Google, and Snapchat. Follow the artist on Instagram @sandhyaprabhat.
© 2021, Cracking the Cover. All rights reserved. Unless otherwise noted, all books — digital and physical — have been provided for free by publishers in exchange for honest and unbiased reviews. All thoughts and opinions are those of the reviewer.