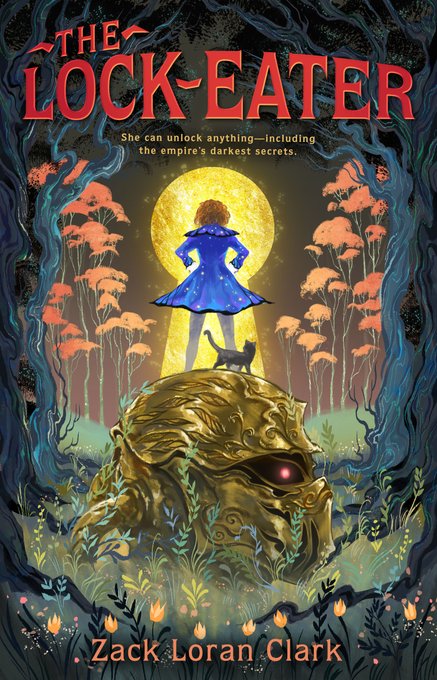 THE LOCK-EATER, by Zack Loran Clark, Dial Books, Jan. 18, 2022, Hardcover, $17.99 (ages 10 and up)
An orphan finds herself on the wrong side the land's top wizard in The Lock-Eater, by Zack Loran Clark.
Melanie Gate is a foundling with a peculiar talent for opening the unopenable — any lock releases at the touch of her hand. One night, her orphanage is visited by Traveler, a gearling automaton there on behalf of his magical mistress, who needs an apprentice pronto. When Melanie is selected because of her gift, her life changes in a flash, and in more ways than she knows — because Traveler is not at all what he seems. But then, neither is Melanie Gate.
So begins an epic adventure full of with magic, wit, secret identities, stinky cats, fierce orphan girls, impostor boys, and a foundling and gearling hotly pursued by the most powerful and dangerous wizard in the land. —Synopsis provided by Dial Books
The Lock-Eater is a philosophical fantasy that balances entertainment with questions of existence, war and morality.
At the center of the story is Melanie. An embroidered handkerchief is the only clue Melanie has about her origins. She wants to know her past and that guides her decisions. Little does she know where that searching will take her. She's a bright protagonist who readers will immediately be drawn to.
While the story centers on Melanie, it is author Zack Loran Clark's world-building that steals the show. He fully immerses readers in a magical world unlike any other. He provides details big and small, and yet leaves room for readers' imaginations to fill in the blanks.
The Lock-Eater is an imaginative read that should appeal to a broad cross-section of readers.