I Am You: A Book About Ubuntu, by Refiloe Moahloli and Zinelda McDonald, celebrates the small things that connect us.
In southern Africa, there is a belief called ubuntu ― the idea that we are all connected. No matter where we're from or who we are, a person is a person through their connections to other people. This picture book first published in South Africa is the introduction to the concept of ubuntu for young kids. A celebration of friendship and kindness, the book shows children the many ways that we are all one. —Synopsis provided by Amazon Crossing Kids
 I Am You: A Book About Ubuntu is a lovely look at emotional intelligence. Through it, children — and adults — learn compassion, empathy, friendship and ownership of their own feelings and actions.
The idea that we are all interconnected is broken down here on the simplest of levels: If you are kind to someone else, you are actually being kind to yourself. It advocates for being aware of people and surroundings, and treating them as you would treat yourself. Ubuntu isn't a hard concept in itself, and kids are likely to catch on before grownups, who have had time to create their own biases.
I Am You: A Book About Ubuntu is beautifully illustrated with engaging characters from all walks of life. Simple text creates a framework for meaningful interactions and relationships on each page.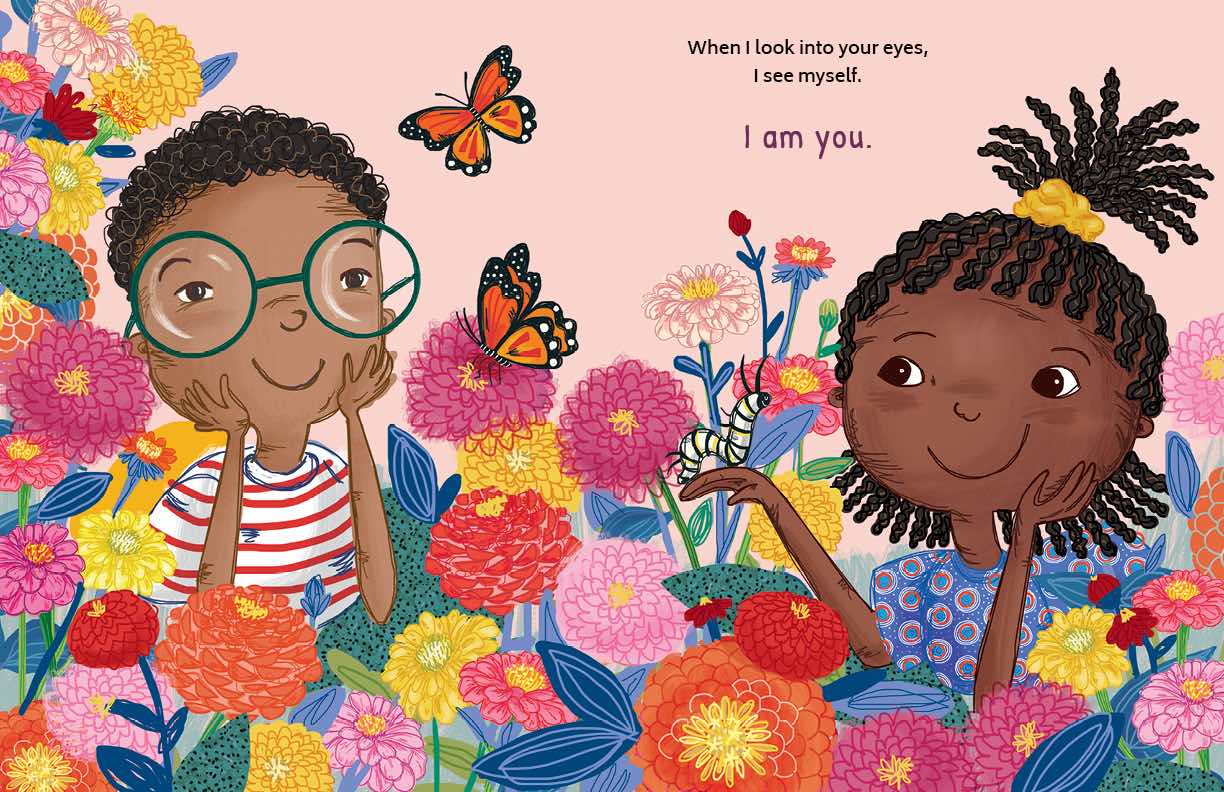 About the creators:
Refiloe Moahloli is a bestselling South African picture book author. She is passionate about writing stories that bring out the best in the human spirit. She spent the early part of her career in the corporate world, but an eye-opening assignment to Mumbai led her to pursue her dream of becoming a full-time writer. She currently lives and works in Johannesburg. Learn more at refiloemoahloli.com, and follow her on Instagram @RefiloeMoahloli.
Zinelda McDonald is an award-winning South African illustrator who lives in Wellington in the Western Cape of South Africa. She has illustrated numerous children's books and is also a well-known designer and illustrator of children's book covers. Awards for her work include the Alba Bouwer Prize and the Exclusive Books IBBY SA Award. Follow her on Instagram @Zinelda.