Breaking Through the Clouds, by Sandra Nickel and illustrated by Helena Prerez Garcia, tells the story of a meteorologist who changed how we see weather.
When Joanne Simpson (1923-2010) was a girl, she sailed her boat beneath the puffy white clouds of Cape Cod. As a pilot, she flew her plane so high, its wings almost touched them. And when World War II began and Joanne moved to the University of Chicago, a professor asked her to teach Air Force officers about those very clouds and the weather-changing winds.
As soon as the war ended, Joanne decided to seriously study the clouds she had grown to love so much. Her professors laughed. They told her to go home. They told her she was no longer needed. They told her, "No woman ever got a doctorate in meteorology. And no woman ever will."
But Joanne was stubborn. She sold her boat. She flew her last flight. She saved her money so that she could study clouds. She worked so hard and discovered so much that — despite what the professors said — she received a doctorate in meteorology. She was the first woman in the world to do so. —Synopsis provided by Abrams Books for Young Readers
After reading Breaking Through the Clouds: The Sometimes Turbulent Life Of Meteorologist Joanne Simpson, you'll never look at the sky the same way again. Joanne's curiosity pushed her to look beyond first glimpse and really see clouds for what they are.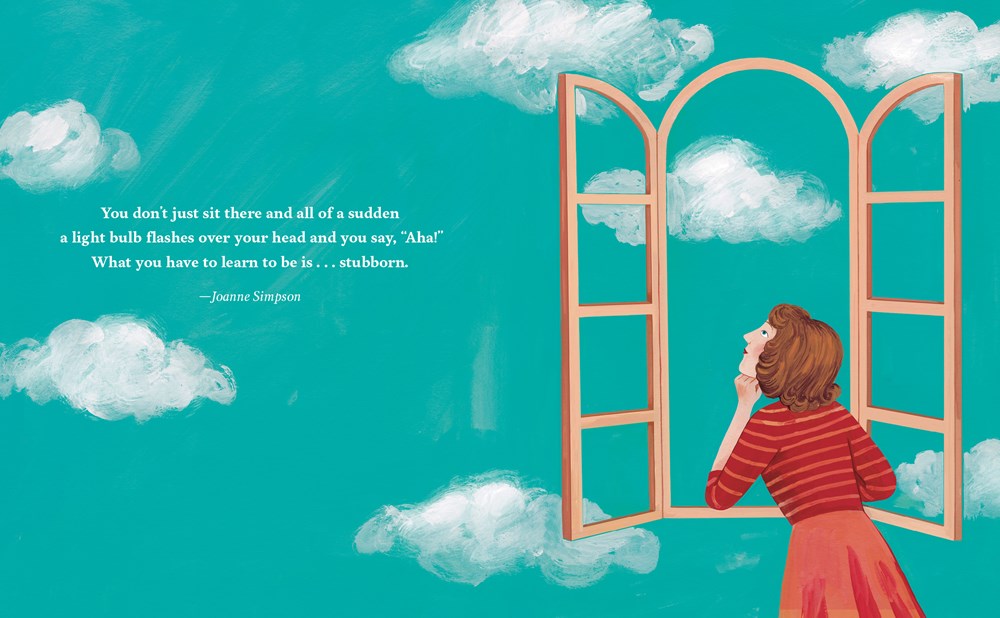 Author Sandra Nickel expertly captures Joanne's frustrations, expectations and triumphs. The text is friendly and clear even when providing scientific information. Illustrator Helena Perez Garcia not only shows what happens to Joanne, but conveys emotion with some perfectly placed clouds, as well.
Readers will be delighted to see photographs of Joanne and further information in the book's backmatter.
Words and pictures combine in Breaking Through the Clouds for an entertaining and informative read. It is a fascinating look at something we take for granted.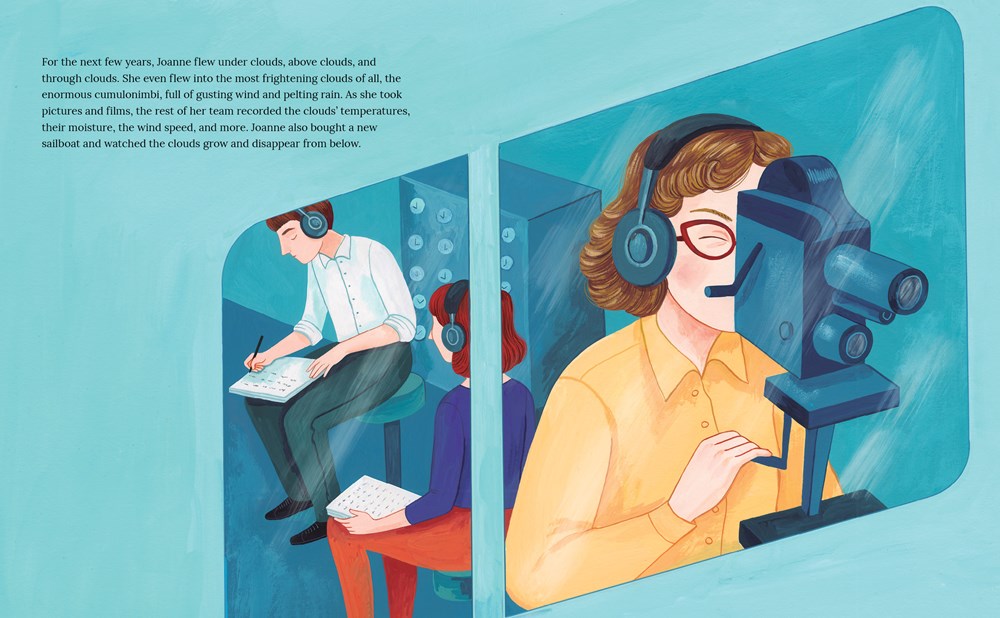 ---
About the author:
Sandra Nickel says that story ideas are everywhere; you just have to reach out and grab them.  She holds an MFA in writing for children and young adults from Vermont College of Fine Arts. Her first book, Nacho's Nachos: The Story Behind the World's Favorite Snack, was awarded a Christopher Award and was a Golden Kite Award finalist. Sandra lives in Chexbres, Switzerland, where she blogs about children's book writers and illustrators at whatwason.com. To learn more, visit https://sandranickel.com, on Twitter:  @senickel, on Facebook: @sandranickelbooks, and on Instagram: @sandranickelbooks
Check out the trailer and other resources here!
Copyright © 2022 Cracking the Cover. Unless otherwise noted, all books — digital and physical — have been provided by publishers in exchange for honest and unbiased reviews. All thoughts and opinions are those of the reviewer.