MOTHER GOOSE GOES TO INDIA, by Kabir Sehgal and Surishtha Sehgal, illustrated by Wazza Pink, Beach Lane Books, Jan. 4, 2022, Hardcover, $17.99 (ages 0-8)
Authors Kabir Sehgal and Surishtha Sehgal give classic nursery rhymes a distinctly Indian feel in Mother Goose Goes to India.
Mother Goose takes a trip to India in this unique collection of nursery rhymes with a distinctly Indian flair. This little sooar (pig) goes to the bazaar. Little Miss Muffet eats dahi (yogurt) until a makadee (spider) scares her away. Little Jack Horner eats Diwali sweets. Rhymes and characters that are familiar to young readers bring to life the beauty, wonder, and diversity of a vast and vibrant country. —Synopsis provided by Beach Lane Books
This charming picture book is a celebration of culture and language. Though each rhyme is presented through an Indian lens, the authors have remained true to the source material. Each Rhyme still rhymes and remains recognizable.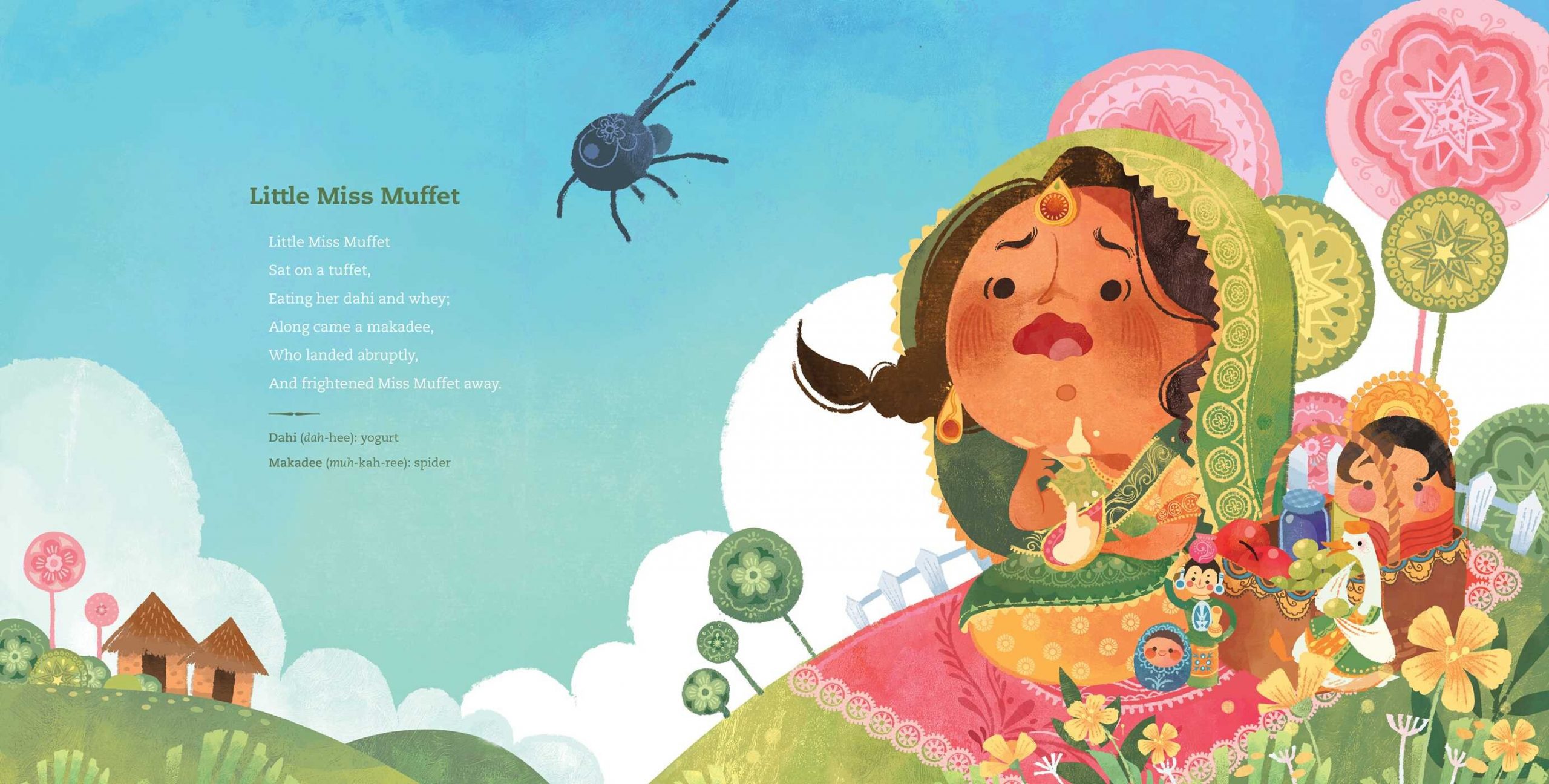 Each spread features one rhymes with vocabulary below. For example:
Garam Cross Buns
Garam cross buns!
Garam cross buns!
Ek a penny, do a penny,
Garam cross buns!
———
garam (GAH-rum): hot
ek (ehk): one
do (doh): teo
These fun-to-read rhymes are accompanied by Wazza Pink's charming illustrations. Full of color and movement, they truly bring the book to life.
Mother Goose Goes to India would make a great baby, birthday or springtime gift.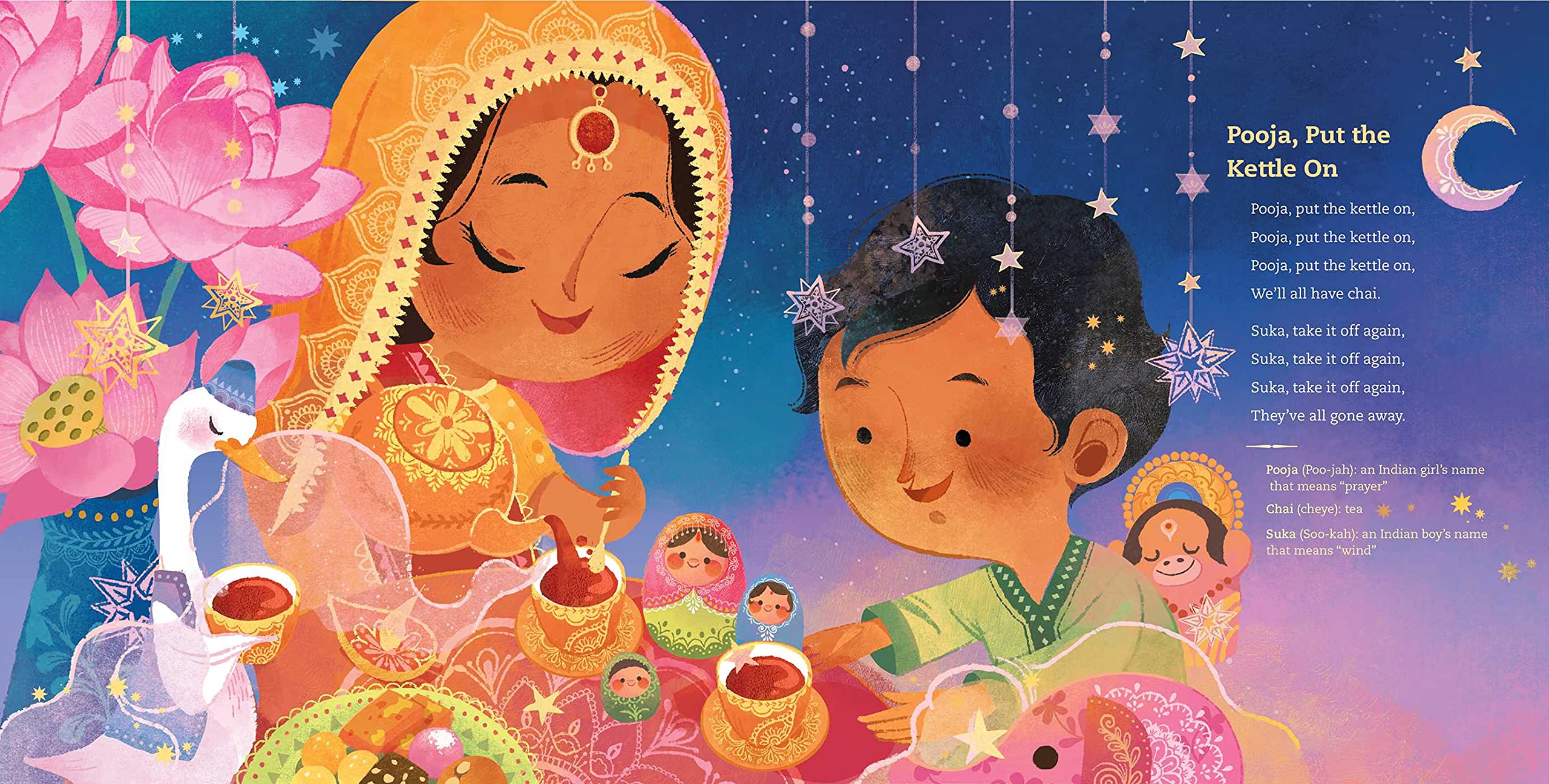 Copyright © 2022 Cracking the Cover. Unless otherwise noted, all books — digital and physical — have been provided by publishers in exchange for honest and unbiased reviews. All thoughts and opinions are those of the reviewer.