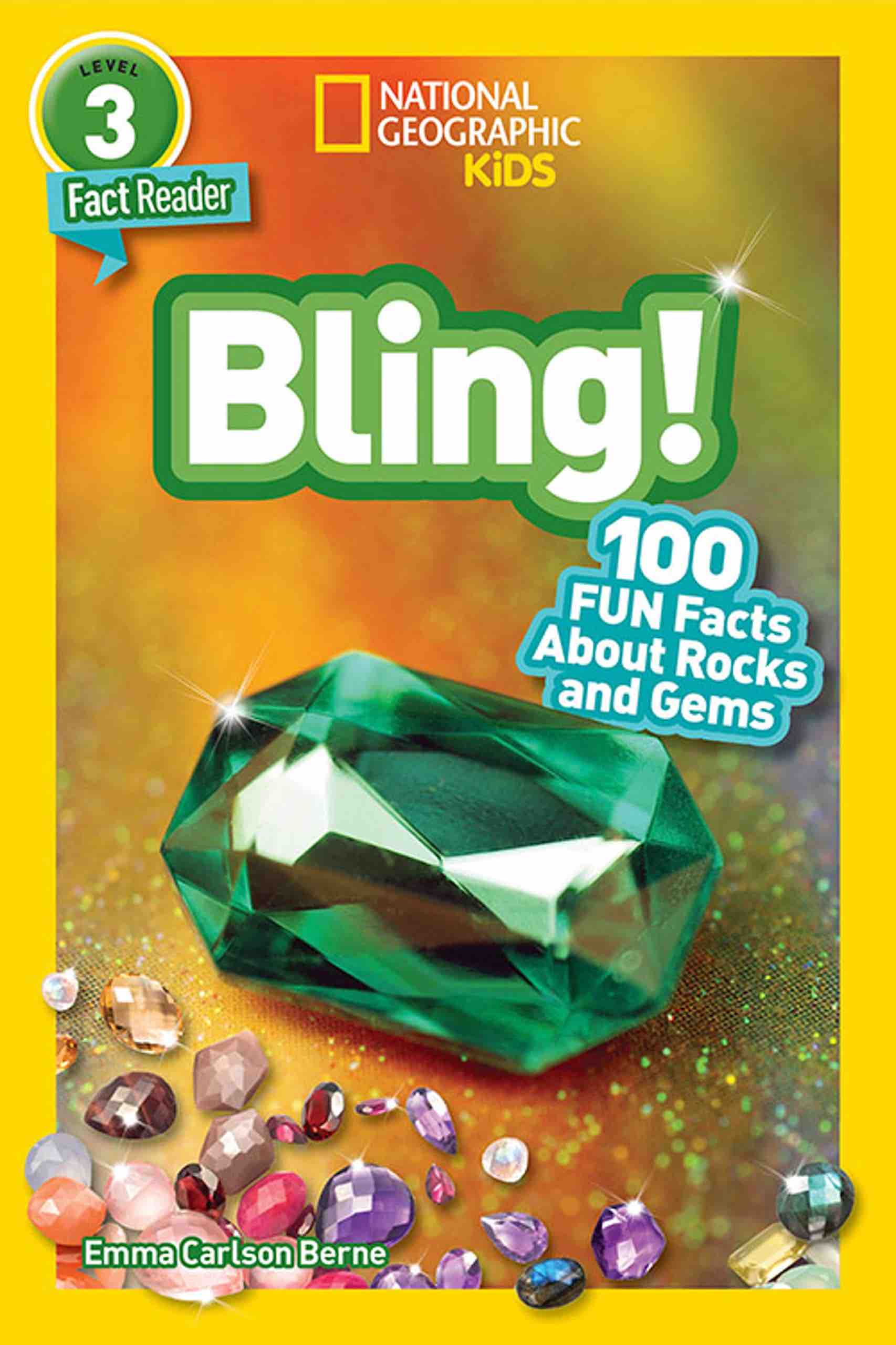 If you're looking for good options for your emerging reader, look no further than National Geographic Kids. They employ the same care and research to their readers series that they do to their more complex books. Exciting illustrations and photographs are used throughout. And at $4.99 a piece, they're a great price.
The following books are Level 3 Fact Readers that are geared toward kids who are reading on their own. Varied sentence structures and more challenging vocabulary make these great stepping stones to chapter books. The publisher's suggested age is 7-9, but children as young as 5 will enjoy them.
Though my 8-year-old has moved past readers to novels, she was immediately drawn to these books. They're great options for kids who are interested in a wide variety of topics.
Get ready to be dazzled by some of the shiniest, most colorful, useful―and even dangerous―rocks, minerals, and gems on the planet!
In this Level 3 reader, discover fascinating facts about the incredible rocks and minerals under our feet and deep in Earth's crust. Budding geologists will love reading about how rocks form, learning the names and features of the coolest rocks and minerals, and exploring rare and beautiful gemstones. —Synopsis provided National Geographic Kids
Calling all fans of unicorns, dragons, sea monsters, and other mythical creatures! Discover 100 marvelous facts that add to the magic in this new reader for fluent readers.
Packed with weird-but-true facts and tons of info, this Level 3 reader explores animals that are mistaken for mythical creatures, critters that are almost too weird for reality, and other creatures with incredible abilities. Learn all about these amazing, unbelievable, and downright fantastical beasts! —Synopsis provided by National Geographic Kids
Copyright © 2022 Cracking the Cover. Unless otherwise noted, all books — digital and physical — have been provided by publishers in exchange for honest and unbiased reviews. All thoughts and opinions are those of the reviewer.