I Am Able to Shine, by Korey Watari and Mike Wu, follows an Asian American girl as she learns to celebrate her gifts and differences even when others look down on her. Through her determination and positive attitude, she is able to shift people's behavior and beliefs.
"I am beautiful.
I belong here.
What I do matters.
I am able to shine."
Each night Keiko whispers to her crane, "I wish to change the world." She is kind, and she has big dreams. But at times she feels invisible; she knows some people misjudge her. Keiko is also loved, so she perseveres and stands strong. Over time, her confidence grows, she shares more of herself, and she helps lift up others ― and eventually lead them. She understands that no matter what, she can shine. —Synopsis provided by Two Lions
I Am Able to Shine is based on author Korey Watari's own experiences as an Asian American. Through the book, she wanted kids to see a strong minority woman as a role model. She sees Keiko's actions as something positive everyone can aspire to.
Though big goals guide I Am Able to Shine, the text is sparse and accessible. While there are a few "harder" vocabulary words (for example: strength and purpose), they open the door for conversation with a grownup and often are explained through illustration and context within the text. With a suggested age range of 3 (reader will need an adult's help) to 7 (reader should be fine on their own) there's a lot of room for exploration.
In addition to Watari's fine textual framework, illustrator Mike Wu's lovely illustrations truly bring Keiko's story to life. Wu captures emotion and movement throughout, making I Am Able to Shine a dynamic read.
*At the time of this review, I Am Able to Shine was listed at $6.99 as part of the Amazon First Reads program.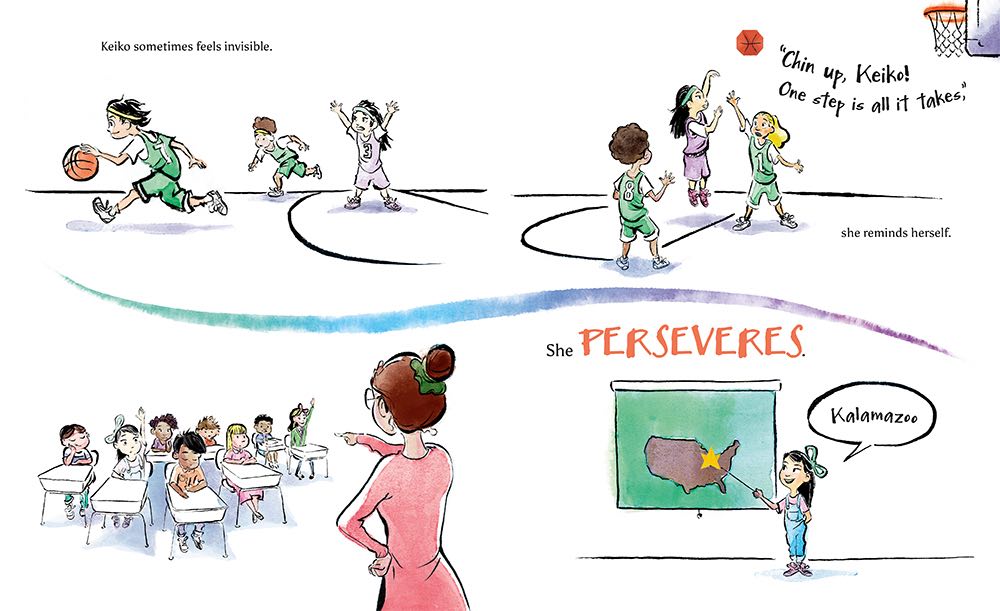 ---
About the creators:
Husband-and-wife team Korey Watari and Mike Wu live in the San Francisco Bay Area in California with their two lively daughters. This is their first picture book together. Korey is a sansei, or third generation Japanese American, born and raised in Los Angeles. She played basketball for a Japanese American League, graduated from the University of California Riverside, and studied at the Fashion Institute of Design and Merchandising. Korey has worked in the animation and fashion industries for companies such as Disney and the Gap. This is her first picture book. Learn more at www.koreywatari.com or on Twitter at @tinyteru.
 Mike is the author and illustrator of the acclaimed, bestselling Ellie series, the first picture book of which was named one of NPR's best books of the year. He is also a Pixar artist and has worked on films including The Incredibles, Ratatouille, Up, Toy Story 3, Coco, and Soul. His illustrations have been hailed as "reminiscent of classics like Harry the Dirty Dog and Curious George." Visit him at www.theartofmikewu.com or on Instagram at @wudog23.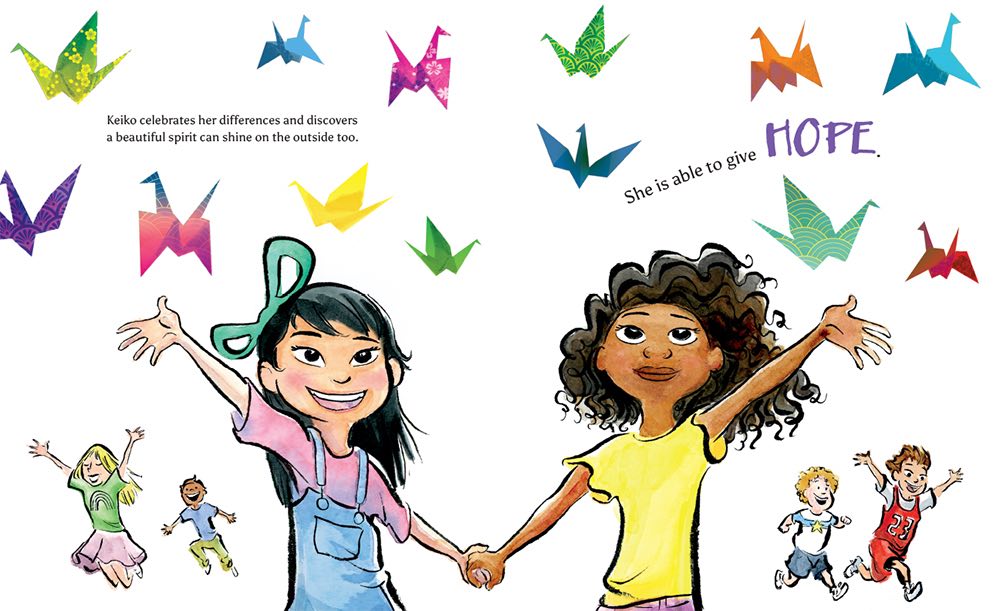 Copyright © 2022 Cracking the Cover. Unless otherwise noted, all books — digital and physical — have been provided by publishers in exchange for honest and unbiased reviews. All thoughts and opinions are those of the reviewer.