THE MURDER OF MR. WICKHAM, by Claudia Gray, Vintage, May 3, 2022, Paperback, $17 (young adult/ new adult/ adult fiction)
Jane Austen's beloved characters find themselves suspects when an unexpected guest is killed at a house party in The Murder of Mr. Wickham, by Claudia Gray.
The happily married Mr. Knightley and Emma are throwing a party at their country estate, bringing together distant relatives and new acquaintances — characters beloved by Jane Austen fans. Definitely not invited is Mr. Wickham, whose latest financial scheme has netted him an even broader array of enemies. As tempers flare and secrets are revealed, it's clear that everyone would be happier if Mr. Wickham got his comeuppance. Yet they're all shocked when Wickham turns up murdered — except, of course, for the killer hidden in their midst.
Nearly everyone at the house party is a suspect, so it falls to the party's two youngest guests to solve the mystery: Juliet Tilney, the smart and resourceful daughter of Catherine and Henry, eager for adventure beyond Northanger Abbey; and Jonathan Darcy, the Darcys' eldest son, whose adherence to propriety makes his father seem almost relaxed. The unlikely pair must put aside their own poor first impressions and uncover the guilty party — before an innocent person is sentenced to hang. —Synopsis provided by Vintage
Reading The Murder of Mr. Wickham is like catching up with an old friend — there's a comfortable familiarity while still a sense of curiosity.
Author Claudia Gray has created a timeline in which all of Austen's characters fit: for example, Darcy and Elizabeth have a grown son, but Colonel Brandon and Marianne have only just recently wed. This gives readers a sense of growth among the couples, and the range of ages and timing within each relationship makes for a fuller, more developed reading experience.
The novel jumps from character to character, which you'd think would make for a jumbled mess. But each change is clear and sequential. This setup offers great stopping/starting places, and pushes the story forward.
Though The Murder of Mr. Wickham has a large cast of characters, Gray has smartly introduced Juliet Tilney and Jonathan Darcy as the main characters. Brining in two characters never seen before allows Gray to make them into whoever she wants. They also act as sort of a grounding around which all the others interact. Beyond that, they're a likeable duo that Gray hints more stories could center around.
While not specifically a young adult novel, The Murder of Mr. Wickham is a fast, enjoyable mystery perfect for Jane Austen fans of any age.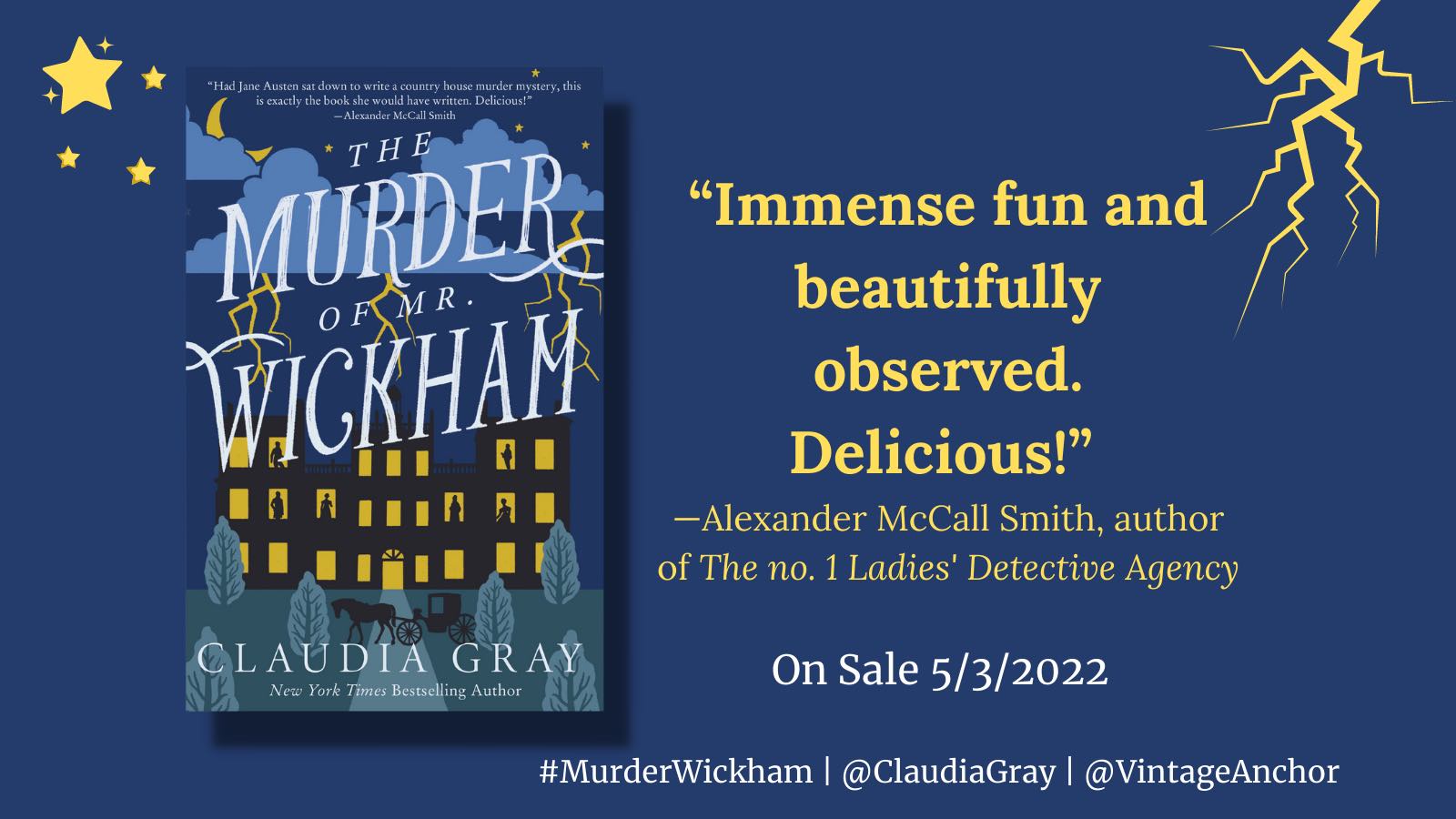 Copyright © 2022 Cracking the Cover. Unless otherwise noted, all books — digital and physical — have been provided by publishers in exchange for honest and unbiased reviews. All thoughts and opinions are those of the reviewer.