ONLY ONE, by Deborah Hopkinson and Chuck Groenink, Anne Schwartz Books, April 5, 2022, Hardcover, $17.99 (ages 4-8)
Join one girl as she leads her friends to a tree-planting ceremony. Along the way, she explains in simple language the value of the universe and Planet Earth. Readers will see the Big Bang, the Milky Way, all the planets in the solar system, as well as Earth's atmosphere, and the life within it: its oceans, trees, bugs, and seven billion human beings. Finally, the girl and her friends plant a tree —doing one small thing to help their one special planet. —Synopsis provided by Anne Schwartz Books
Only One is a book about the universe written in such a way that kids can grasp the enormity while still placing themselves within it.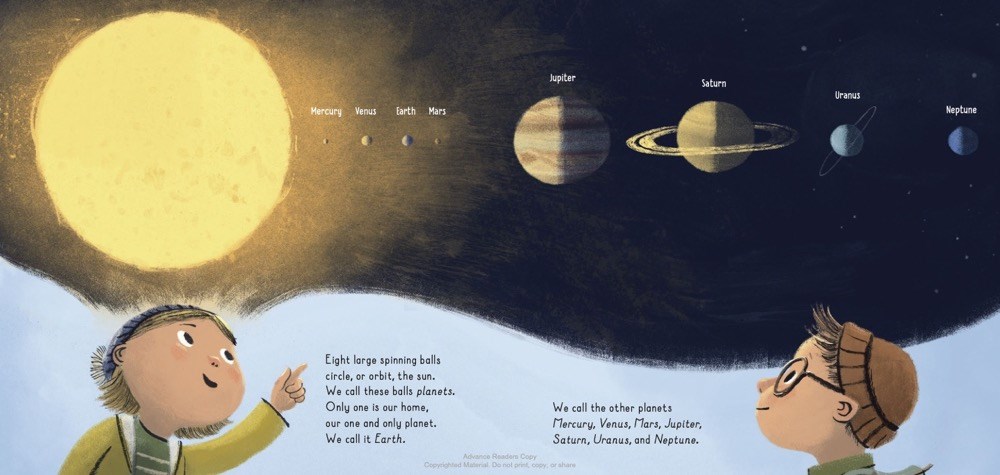 Author Deborah Hopkinson starts with the Big Bang and then slowly moves "down" or "smaller," working her way from the universe to galaxies to the Milky Way to our solar system to Earth to continents to environments to living creatures to human beings.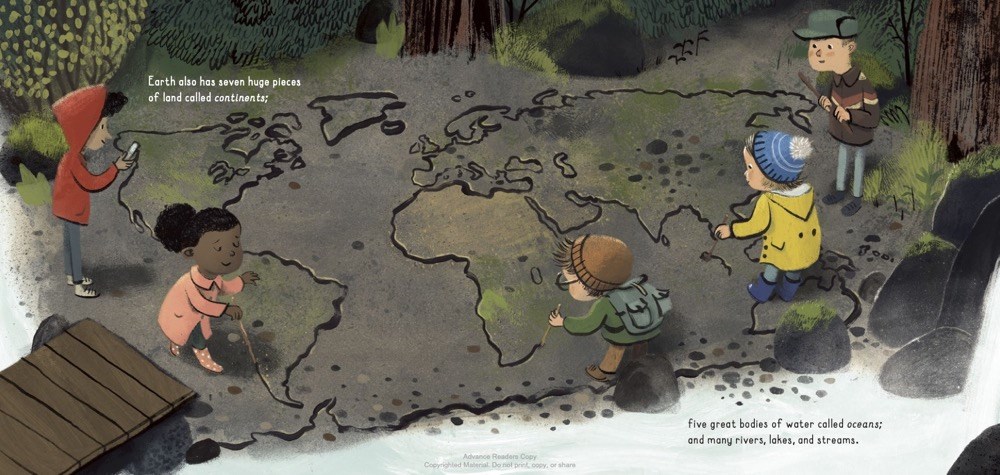 Hopkinson's clear words paired with Chuck Groenink's inviting illustrations show how interconnected everything is. Under their care, grand ideas/concepts are easy to understand and fascinating to learn about.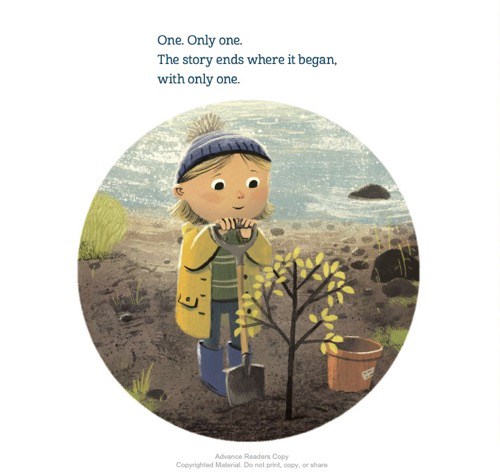 Copyright © 2022 Cracking the Cover. Unless otherwise noted, all books — digital and physical — have been provided by publishers in exchange for honest and unbiased reviews. All thoughts and opinions are those of the reviewer.