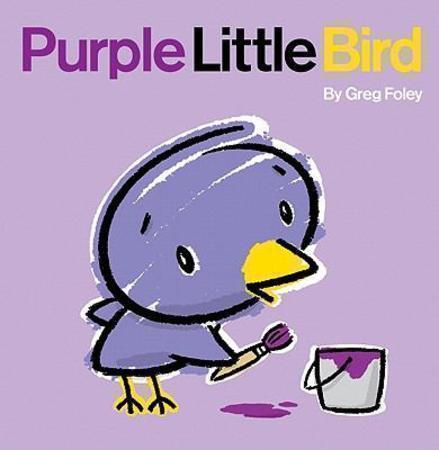 "PURPLE LITTLE BIRD," by Greg Foley, Balzer + Bray, May 3, 2011, $14.99 (ages 4-7)
Purple Little Bird loves everything purple. He has a purple house with a purple fence and a purple garden.
He's worked really hard to make everything in his house just right, but it's not perfect. Something is missing.
So one day Purple Little Bird packs a bag and leaves his house in search of the perfect place.
He visits Brown Bear, Gray Goat, Yellow Camel. Blue Frog and three Pink Possums, but every place he goes is too dark or too windy, too dusty or too damp.
But the possums have an idea about the perfect place for Purple Little Bird, and it is in deed perfect.
Illustrations are the stars of "Purple Little Bird." Bright colors fill in these crayon-like drawings that while precise have a child-like feel to them. Fun text helps flesh out gaps between pictures and pulls the story into a cohesive whole.
© 2011 – 2017, Cracking the Cover. All rights reserved.