It may be summer, but that doesn't mean that learning takes a break. The following science-themed picture books for 5- to 12-year-olds will excite readers and encourage them to think and grow.
DO YOU KNOW?: EARTH AND NATURE, by Cécile Benoist, Robert Barborini, Twirl, April 19, 2022, Hardcover, $16.99 (ages 5-9) and DO YOU KNOW?: ANIMALS OF LAND, SEA, AND AIR, by Stéphanie Babin, Marion Billet, Twirl, April 19, 2022, Hardcover, $16.99 (ages 5-9)
What is Earth's surface made of? Which natural resources are renewable? Why isn't it the same time everywhere? Which animals are found in the savanna? How do animals take care of their young? What is metamorphosis? 
The Do You Know?™ series provides in-depth looks at a wide range of popular subjects. Appealing to children who want to know everything, each thought-provoking book features more than 90 pages of engaging and educational answers to many popular questions. —Synopsis provided by Twirl
The latest two offerings in the Do You Know series provide basic information through hundreds of labeled, full-color illustrations. Content is bookended by a table of contents and index, making it easy to explore all sorts of interesting topics. Heavy paper and board cover ensure these books will hold up over time. While the more "encyclopedia" setup will help young readers feel more grownup.
Though geared for readers ages 5-8, children as young as 3 or 4 will be enticed by bright colors and a wide array of subjects within each book.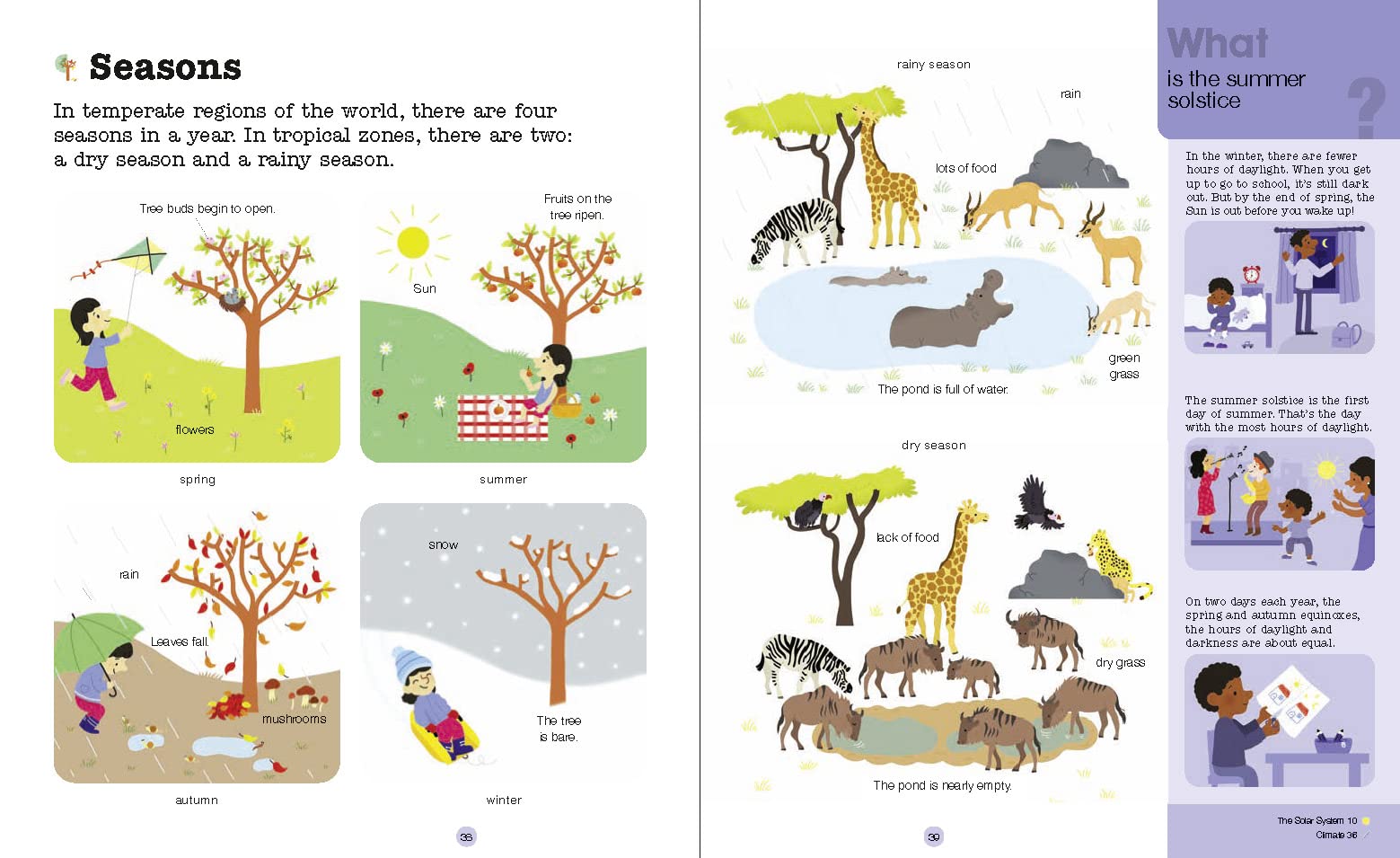 ---
THE ULTIMATE BOOK OF WATER, by Anne-Sophie Baumann and Vanessa Robidou, Twirl, April 26, 2022, Hardcover, $22.99 (ages 5-9)
Discover the fascinating world of water! From a tiny drop to an enormous ocean, one of Earth's most important natural resources flows over land and underground, forms icebergs, and is even found in the air. This interactive book provides a comprehensive overview, exploring where water comes from and how it provides for all living things, and more! Readers can find out about the water cycle, dive into the ocean with marine animals, trace how water gets from a lake to our homes and explore ways in which water energy is used in our daily lives. Supersized spreads feature detailed illustrations, and it includes more than 60 interactive flaps, tabs, pop-ups and more for hands-on learning. —Synopsis provided by Twirl
This interactive book is one that kids will spend a lot of time with. Every turn of the page brings exciting popups, flaps and engaging illustrations. Information is provided in short paragraphs scattered throughout the pages.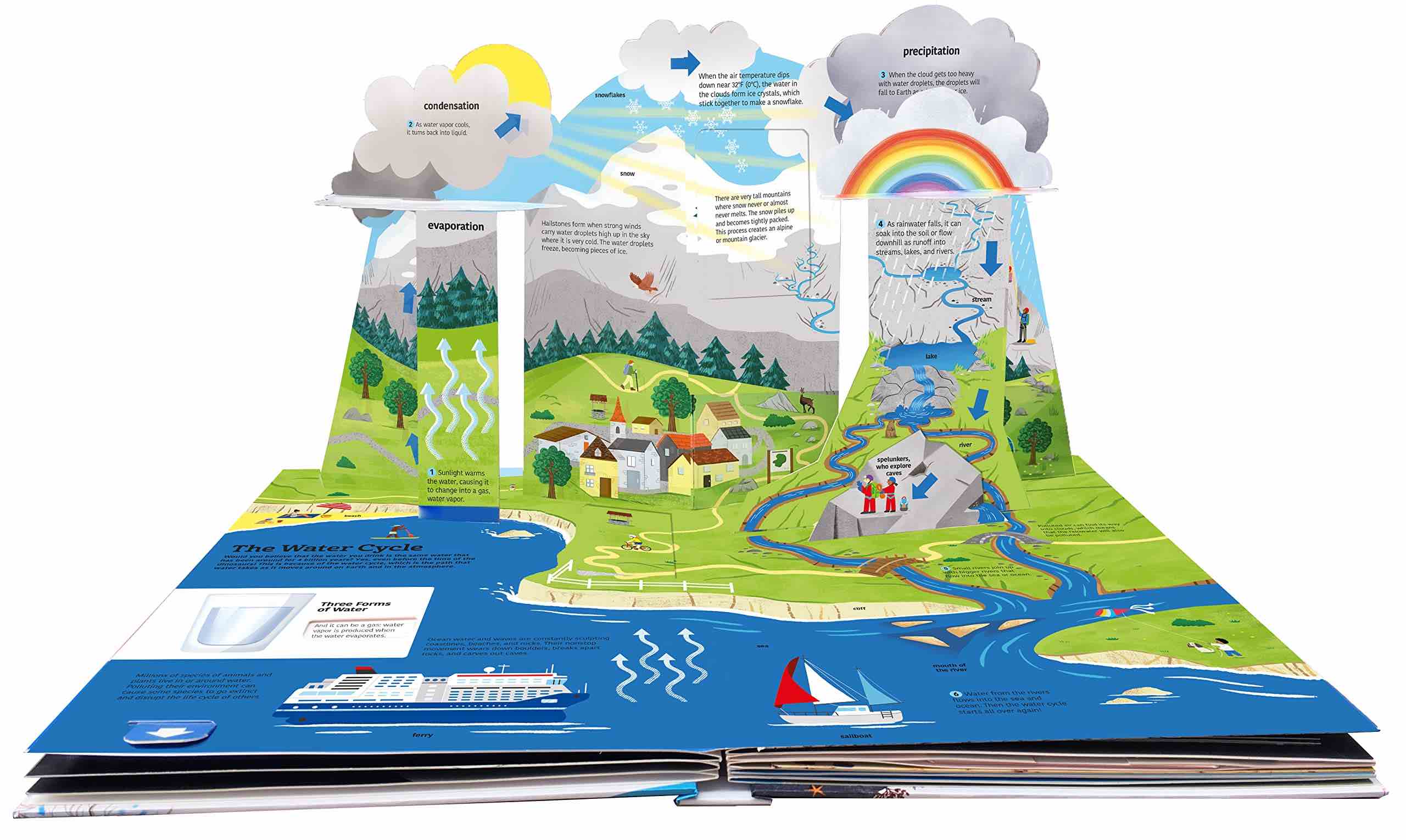 ---
Before you finish reading this sentence, trillions upon trillions of neutrinos will have passed through your body. Not sure what a neutrino is? Get an up-close-and-personal introduction in this dazzling picture book from MIT Kids Press, told in lilting rhyme from the neutrino's point of view and filled with mind-bending, full-bleed illustrations that swirl and splash the cosmos to life. Some of the smallest bits of matter known to exist — and they exist everywhere — neutrinos are inspiring cutting-edge and Nobel Prize–winning research. Here, text and watercolor illustrations blended with photographs distill the concept of these mysterious particles down to its essence. "Know Your Neutrinos" end notes provide context for each spread, amplifying the science and making complex astrophysics and physics concepts approachable. —Synopsis provided by MIT Kids Press
This introduction to neutrinos gives readers the basics. Mostly rhythmical text (some of the rhymes don't quite roll off the tongue) gives the neutrino some personality and moves the book forward. Bright, energetic illustrations help further points. The "Know Your Neutrinos" section delves a bit deeper and provides more information on each spread.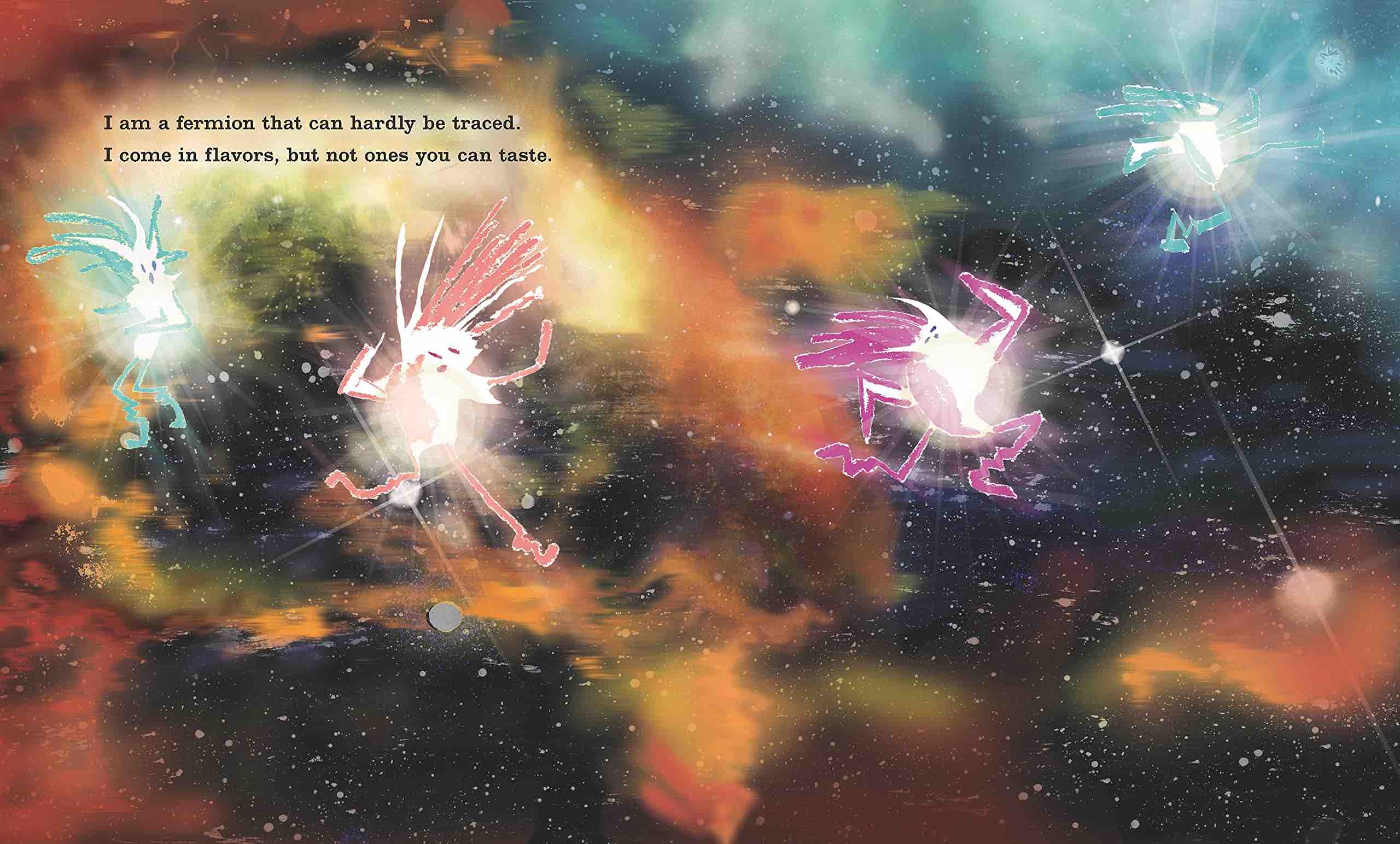 ---
OUT OF THIS WORLD: STAR-STUDDED HAIKU, by Sally M. Walker and Matthew Trueman, Candlewick, April 12, 2022, Hardcover, $18.99 (ages 7-9)
This companion to Earth Verse: Haiku from the Ground Up soars into space with a fusion of poetry and science.
"one minuscule speck
grows into the universe
a mind-boggling birth"
This stunning meeting of poetic form and artwork transports us out of the bounds of Earth, past a lunar eclipse, beyond the orbiting planets, and into glowing galaxies and twinkling constellations. Sally M. Walker explores space through haiku, accompanied by narrative explanations of wonders that are out of this world. Illustrator Matthew Trueman imagines the explosive Big Bang and meteor showers in views that no telescope could offer. Comprehensive, well-researched back matter further explores such topics as constellations and astronomers, the birth of the universe, stars, the solar system, moons and eclipses, asteroids, meteors, and comets, as well as a glossary of terms, a bibliography, and online resources for readers with an eye to what lies beyond Earth. —Synopsis provided by Candlewick
This mixture of poetry, art and science is a lovely combination that is sure to appeal to a large cross-section of readers. It would be a great source of inspiration for a classroom unit on verse, illustration or space. In just three lines, the author conveys a lot of information and the beautiful illustrations are sure to spark imagination. Fairly extensive backmatter allows for further discovery.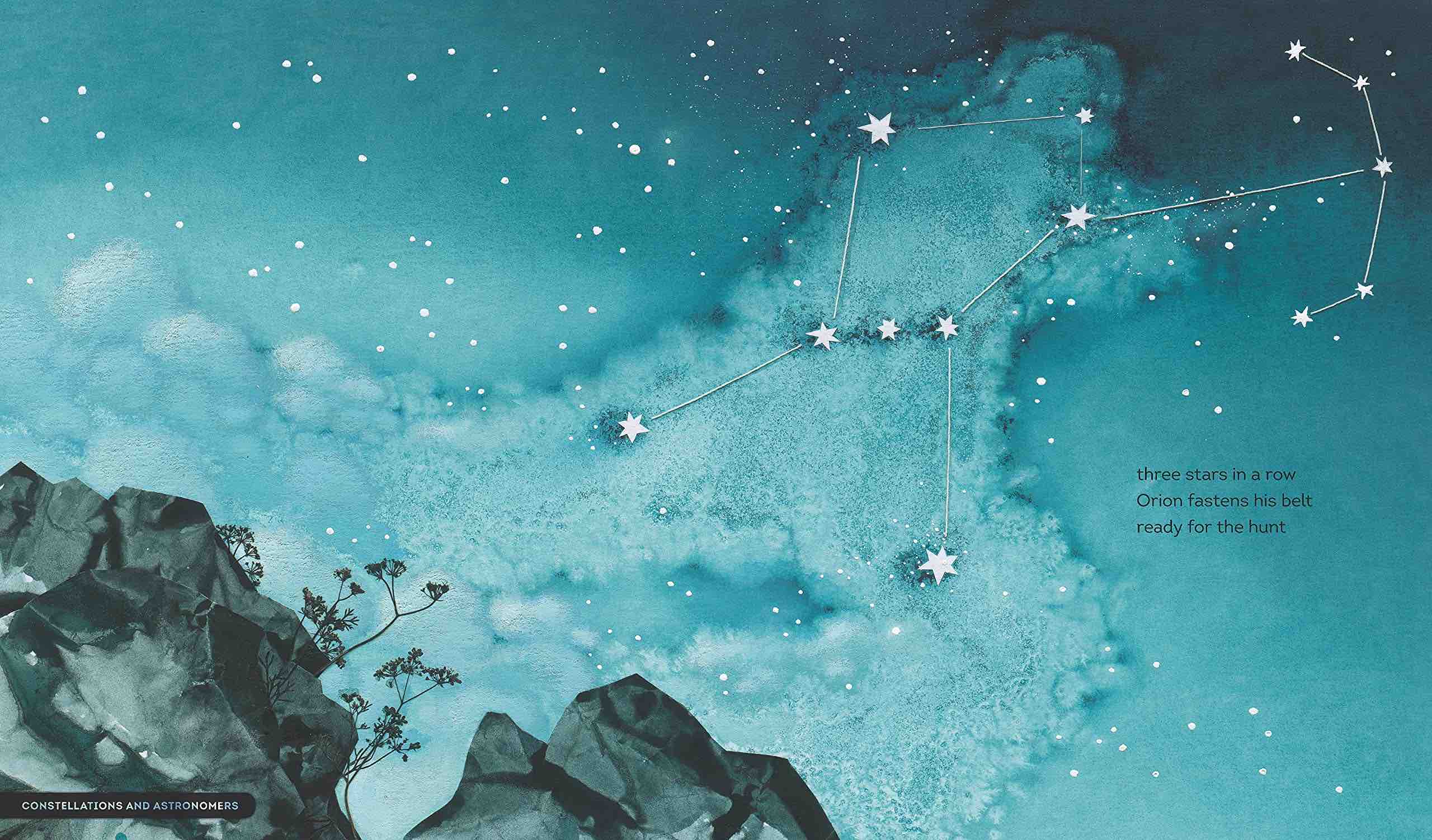 ---
Designed to present chemistry in a new, approachable way, this book explores the history and application of chemistry in the natural world. With incredible artwork from Ximo Abadía, the reader can visualize the 118 known elements and explore the chemical makeup of the universe. —Synopsis provided by Big Picture Press
This vibrant picture book is divided into groupings, each with topics pertaining to the group. For example: Groups includes metals, nonmetals, metalloids, halogens, noble gases, lanthanides and actinides while People and Places includes Nobel Prize winners, pioneering women, myths and legends, the solar system and Ytterby. In addition to the five groups, an introduction goes over the basics of elements. Bold, graphic illustrations accompany easy-to-digest snippets of information making this a great option for young scientists.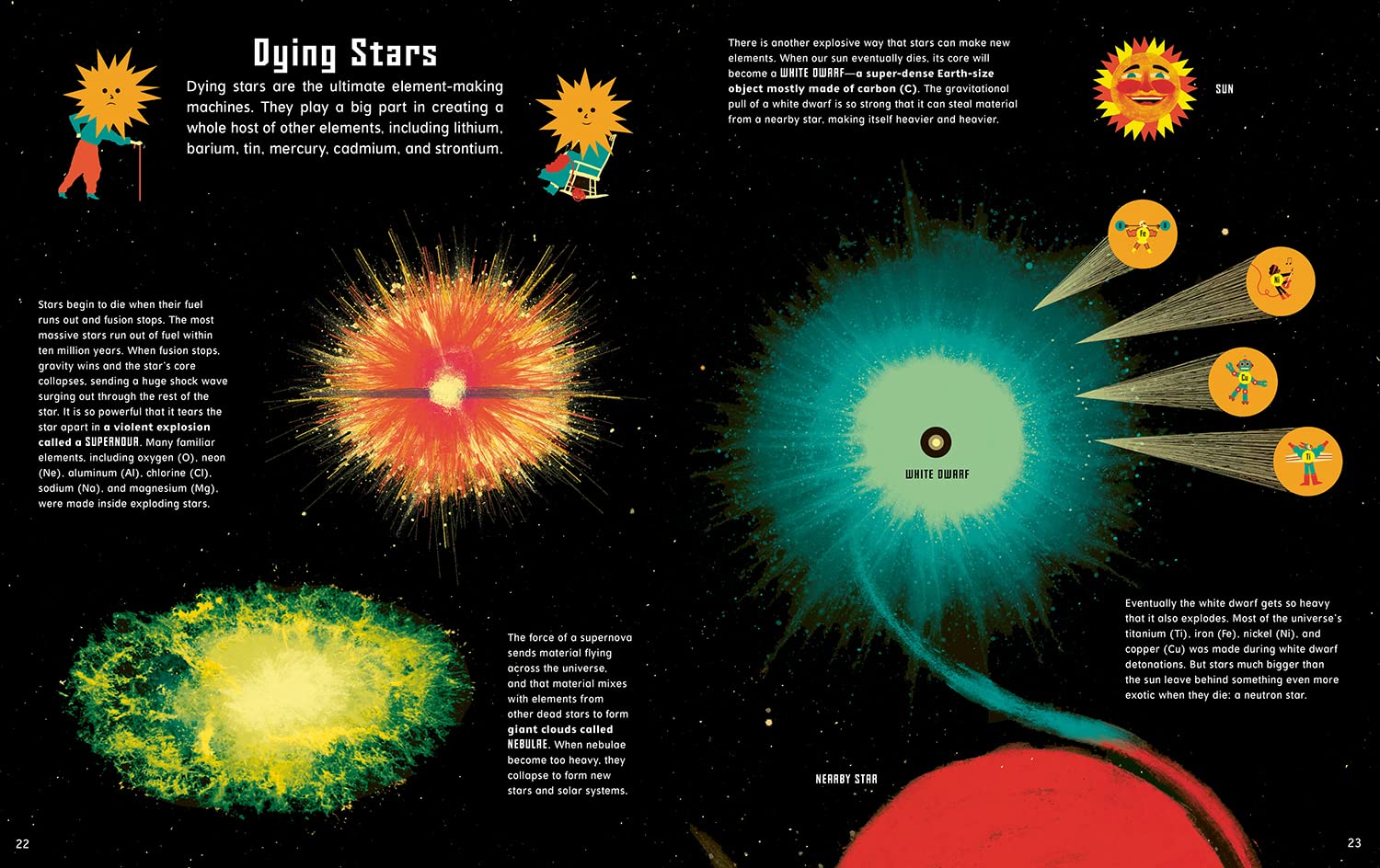 ---
OCEANARIUM: WELCOME TO THE MUSEUM, by Loveday Trinick and Teagan White, Big Picture Press, April 5, 2022, Hardcover, $37.99 (ages 8-12)
This new offering from the Welcome to the Museum series guides readers around the world's oceans, from sandy shorelines to the darkest depths. Learn about the ocean's most fascinating animals, including giant whale sharks, tiny tropical fish, and majestic manatees, among many others. With expert text by marine biologist Loveday Trinick and illustrations by Teagan White, travel the world from frozen Arctic seas to shimmering coral reefs, and learn why it is so important that we protect our oceans. —Synopsis provided by Big Picture Press
As is always the case with the Welcome to the Museum series, Oceanarium is a triumph. From stunning, hang-on-your-wall illustrations to accessible and informative text, this book is worth every penny. Younger children will love the pictures before they are able to read the accompanying text, and middle-readers, older teens and adults will find themselves swept away by this 96-page picture book.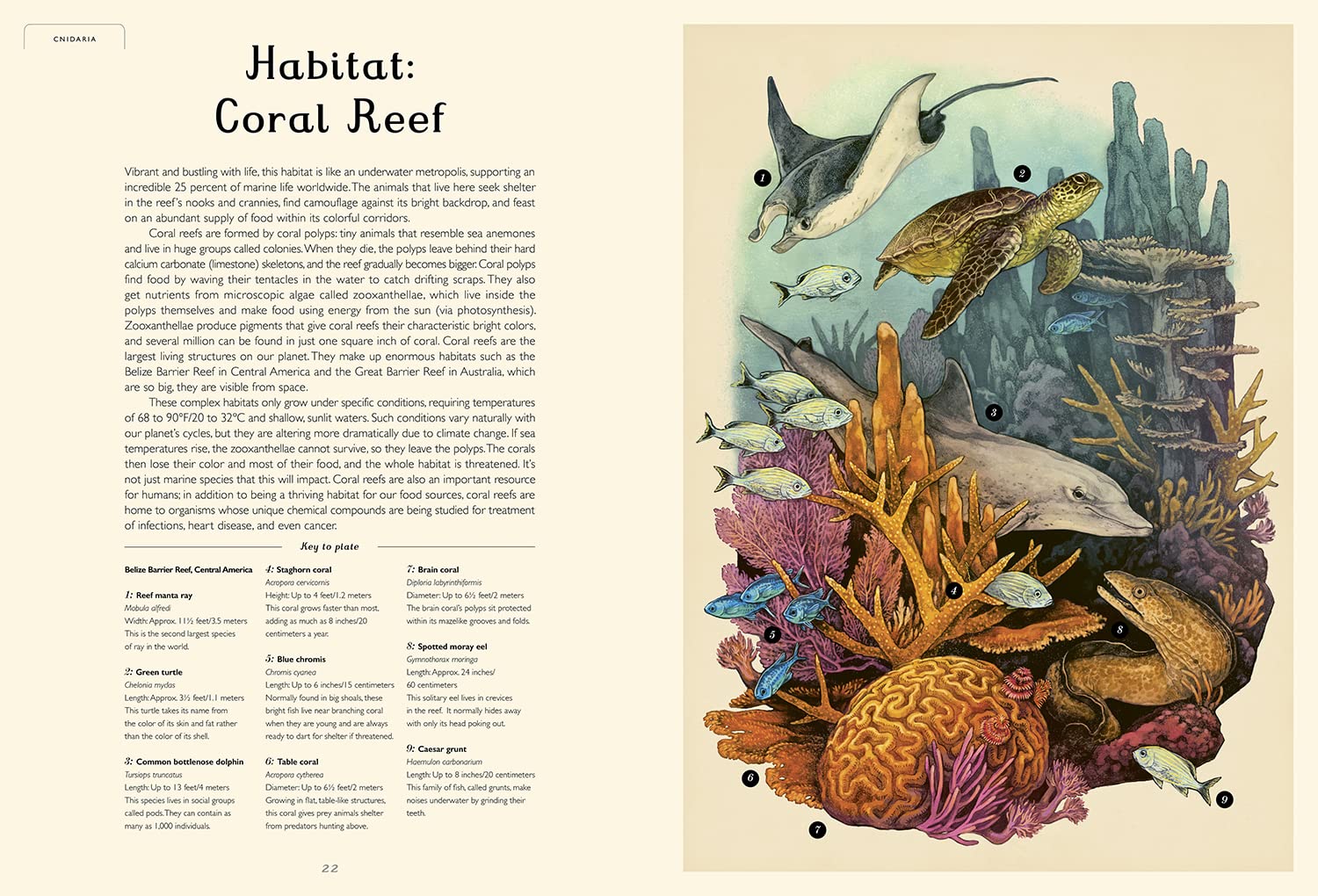 Copyright © 2022 Cracking the Cover. Unless otherwise noted, all books — digital and physical — have been provided by publishers in exchange for honest and unbiased reviews. All thoughts and opinions are those of the reviewer.