If you're craving an adventure, but aren't ready to take on your own, the following picture books let you explore the sky, sea, and magic without ever leaving the comfort of your house.
LITTLE WONDER, by Claire Keane, Chronicle Books, March 29, 2022, Hardcover, $17.99 (ages 3-5)
Wake up, Little Wonder! The whole wide world awaits you!
A love letter from a mother to her child accompanies him on a journey of unbelievable fantasies. It's a day full of breathtaking adventures, exciting twists and turns, and unexpected friends. With an imagination stronger than the tide and a mama's love deeper than the ocean, Little Wonder can do anything he believes he can. —Synopsis provided by Chronicle Books
Little Wonder is a loving picture book that will resonate with readers young an old. It celebrates imagination, ingenuity and courage. Author/illustrator Claire Keene celebrates a future of possibilities in this beautifully illustrated read.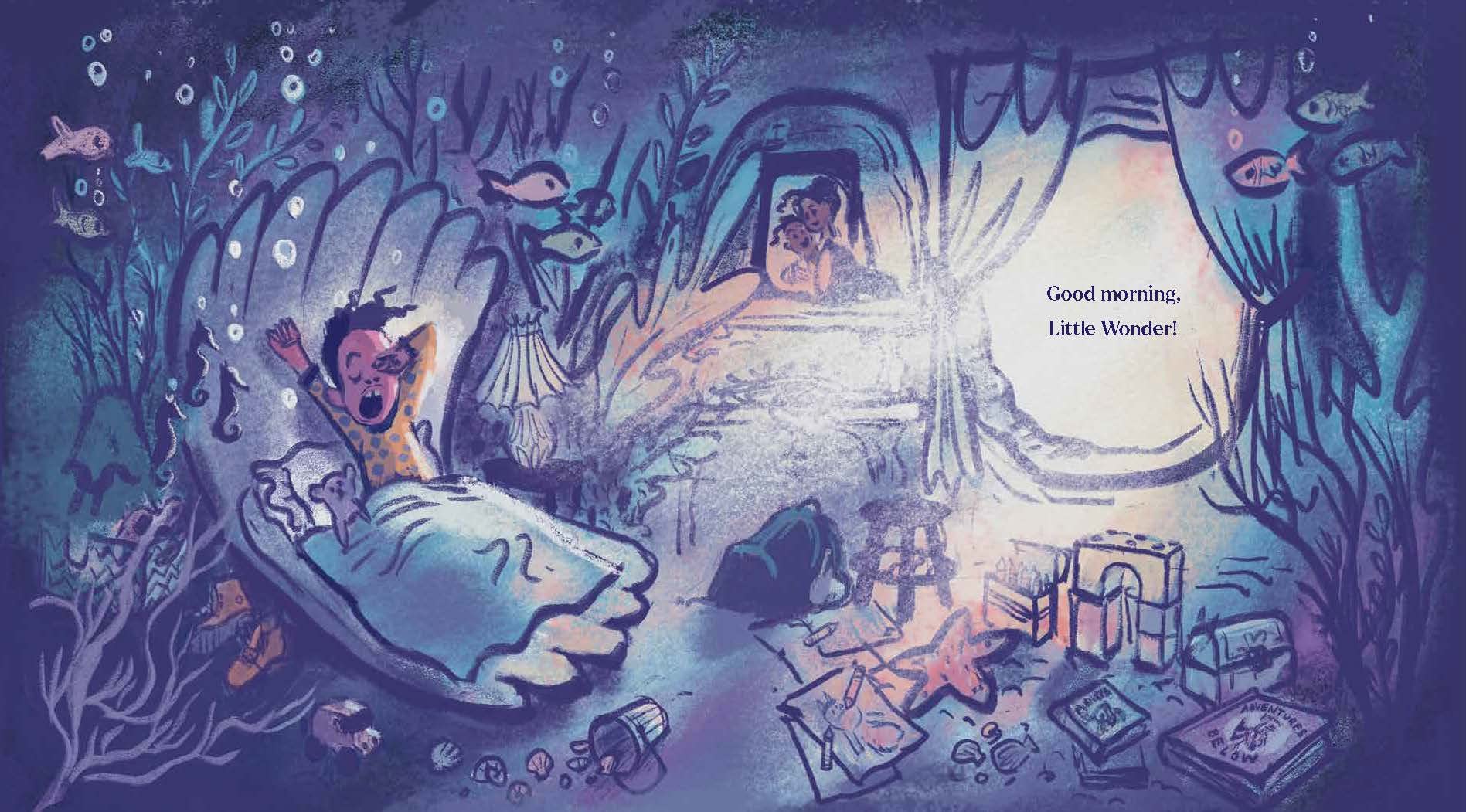 ---
THE UPSIDE DOWN HAT, by Stephen Barr and Gracey Zhang, Chronicle Books, March 22, 2022, Hardcover, $17.99 (ages 5-8)
What happens to a boy who has nothing but a hat?
Everything.
A boy wakes up one morning and finds that everything he owns has gone missing. With nothing but a simple green hat, the boy journeys through distant landscapes, searching high and low for the things he has lost. Along the way he discovers that perhaps everything he needs has been with him all along. —Synopsis provided by Chronicle Books
The Upside Down Hat reminds us that the treasures we search for may not be the things we truly value. Gracey Zhang's bold ink, gouache and watercolor illustrations pair perfectly Stephen Barr's perfectly timed text.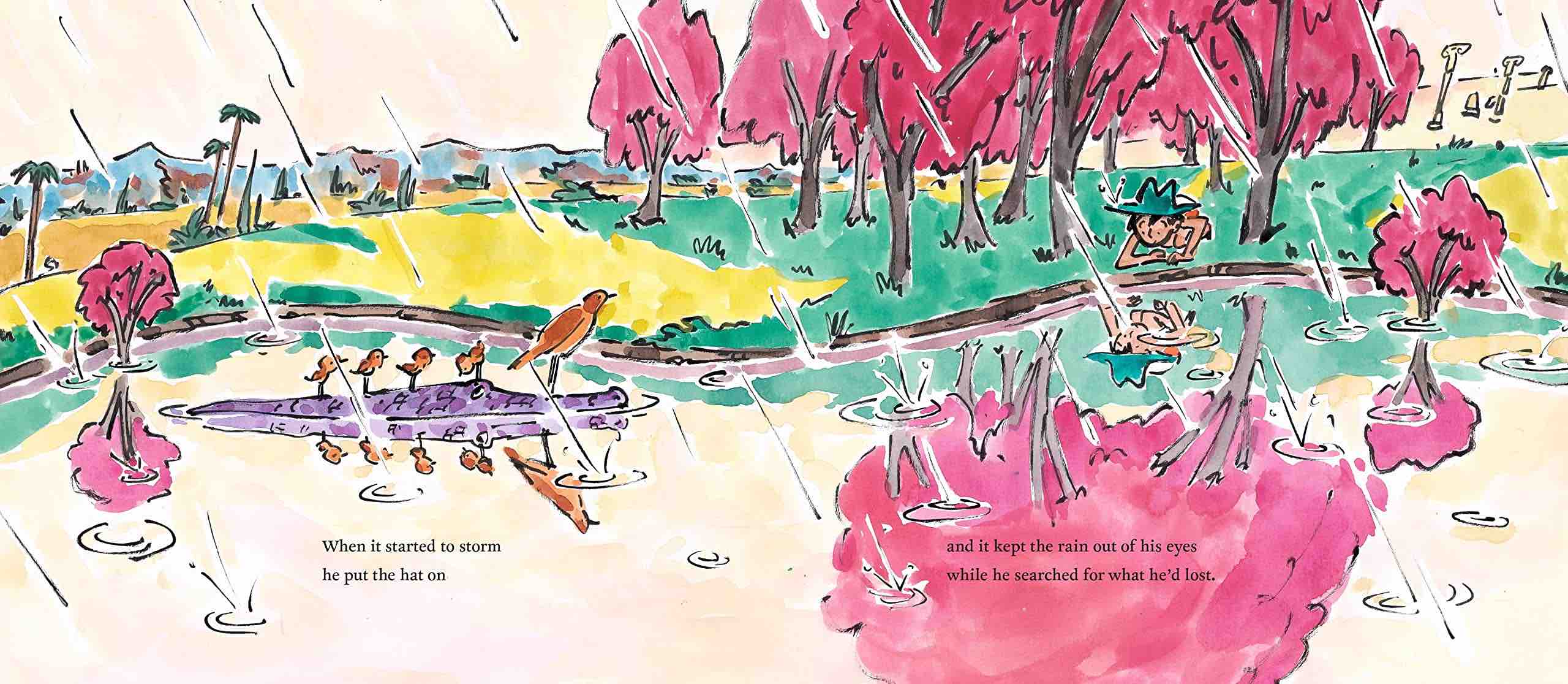 ---
Grab your basket and your coat. Put on some walking shoes.
Turn the page and begin: Which story will you choose?
Award-winning creators Laurel Snyder and Dan Santat transform a crowd of classic tales into an ever-changing, fascinating, laugh-out-loud choose-your-path picture book, in which you may find a sleeping maiden, waste away in a sticky licorice cage, discover the gold at the end of a wild goose chase, or maybe (just maybe) save yourself — and the day! —Synopsis provided by Chronicle Books
What if? What if Red Riding Hood escaped the wolf? What if her path crossed with another fairy-tale character? In Endlessly Ever After you get to decide. This choose-your-own adventure offers up lots of fun as kids get to decide where to take the story. Expressive and full of movement, Dan Santat's illustrations take the story up a notch. After reading this, you'll never look at fairy tales the same again.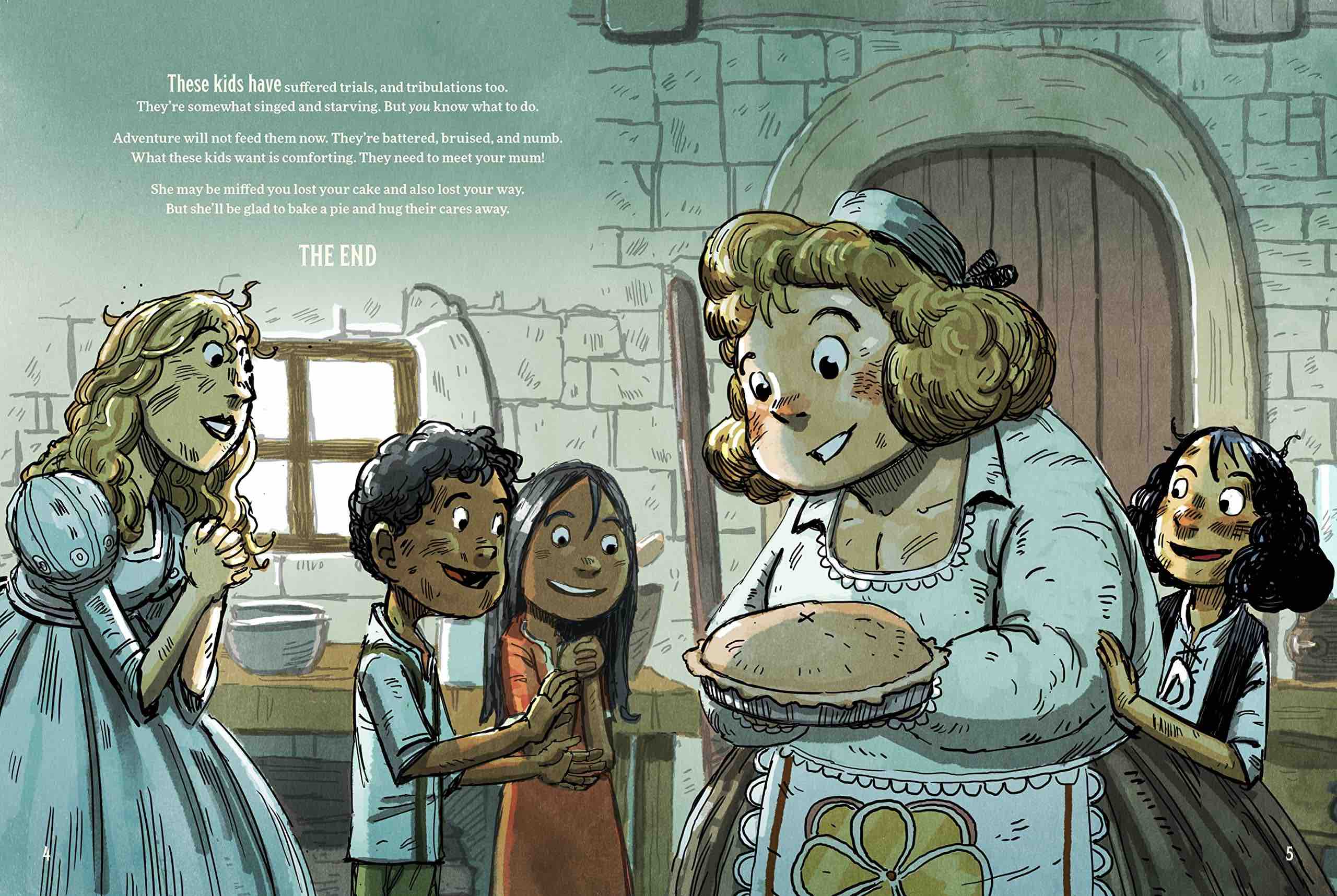 ---
As a child, Mary Wilkins Ellis longed to fly, but she had to wait until she was 16 before she could have her first lesson. She soon became the youngest licensed pilot in her English county, but then all civilian flight was banned when Germany launched its attacks on Britain in 1940. Mary was grounded.
One day she chanced to hear a radio appeal for Britons with pilot's licenses — even women—to join the Air Transport Auxiliary and ferry brand new fighter planes to Royal Air Force bases. Mary immediately applied, and spent the rest of the war delivering hundreds of different kinds of aircraft — most of which she'd never flown before — forming lifelong bonds with her colleagues, surviving many a close call, and helping to save her country from destruction.
After the war she became a flight instructor, ran an air taxi service, then managed an airfield, the only woman in Europe to do so. In her spare time, she won rallies in her racing car.  Mary's childhood dream became a thrilling lifetime aloft, lasting until she died at 101. —Synopsis provided by Margaret Ferguson Books
This fascinating biography is full of danger and adventure. Informative and lively text are accompanied by watercolor and ink drawings that are full of movement and emotion. Backmatter includes additional information about Mary Wilkins Ellis and the Airport Transport Auxiliary.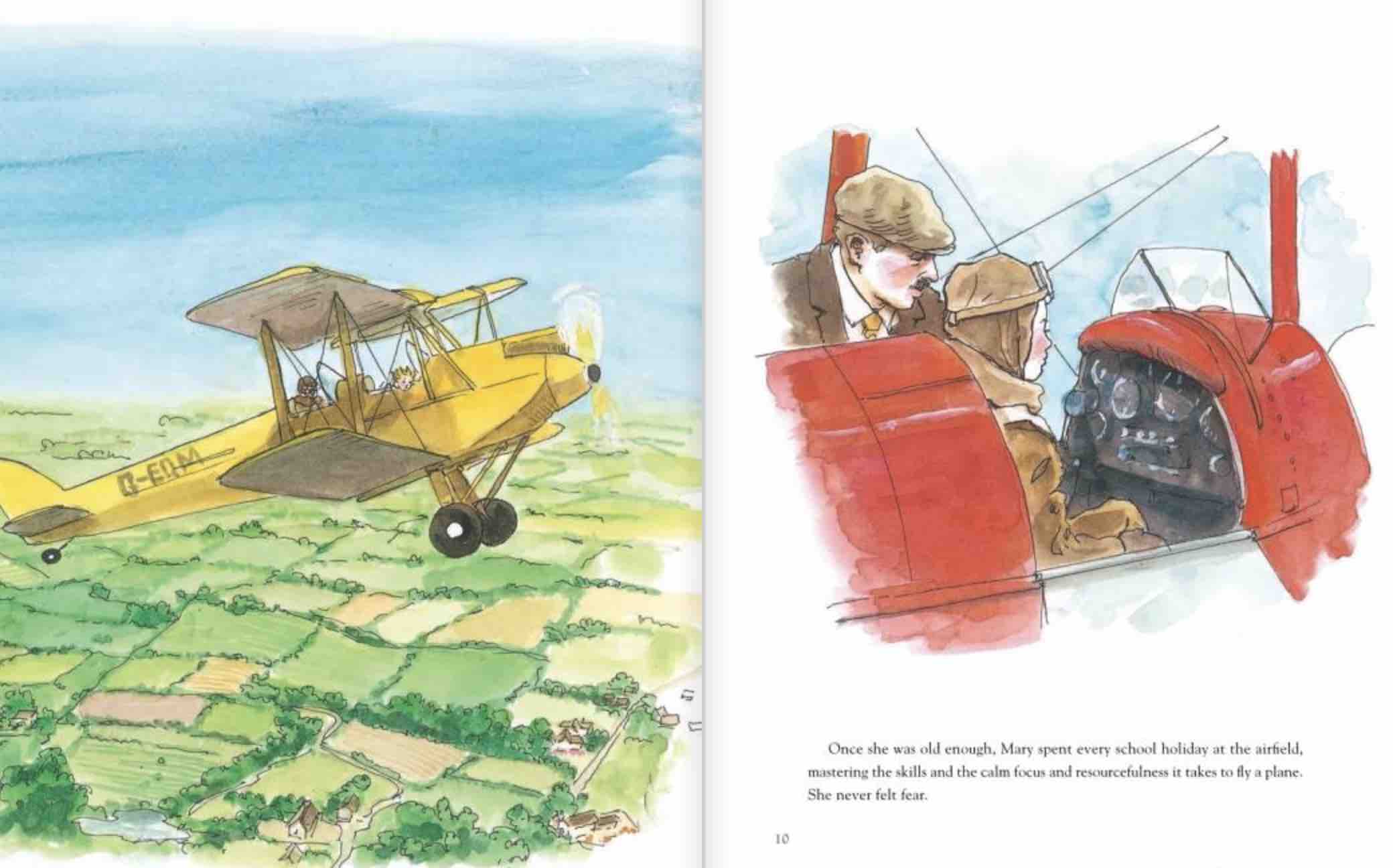 Copyright © 2022 Cracking the Cover. Unless otherwise noted, all books — digital and physical — have been provided by publishers in exchange for honest and unbiased reviews. All thoughts and opinions are those of the reviewer.