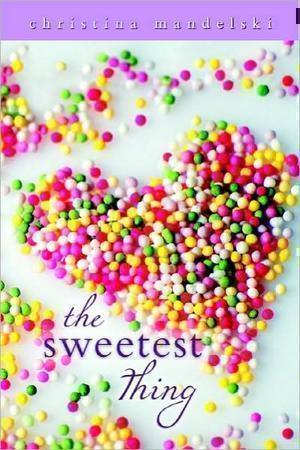 "THE SWEETEST THING," by Christina Mandelski, Egmont, May 10, 2011, $17.99 (young adult)
Fans of "Ace of Cakes" and "The Cake Boss" or "World's Most Extreme Cakes" know the hours of time that go into building an intricate cake. Even those that appear simple can take a lot of man-hours.
Cake decorating has become an art form, and for Sheridan Wells in Christina Mandelski's "The Sweetest Thing," it's a way of life.
Sheridan's life is perfect when she's decorating cakes. It's when she tunes everything out that she feels closest to her mother, who ran off years ago.
Sheridan's mom used to decorate cakes. It's how Sheridan learned her craft, sitting in the backroom of her grandmother's bakery.
Life outside the bakery is anything but perfect. Sheridan's dad seems more interested with running his restaurant and getting a TV deal that watching over his own daughter. At school, Sheridan isn't even known by her name but rather as Cake Girl.
If only Mom would come back. Sheridan is sure if she finds her, everything will work out. But when Dad gets his cooking show, it means moving to New York, and leaving everything and everyone Sheridan knows behind.
"The Sweetest Thing" is lighter fare, but it appears to be more by design than by content. It's just a good, fast-paced contemporary fiction piece that doesn't try to be more than it is. How refreshing!
The natural inclination for many writers would be to take a sweet, almost saccharine approach to this topic. But author Christina Mandelski has added just the right amount of sour to this sweet concoction, making it just the right flavor for those readers looking for an intelligent, uplifting piece.