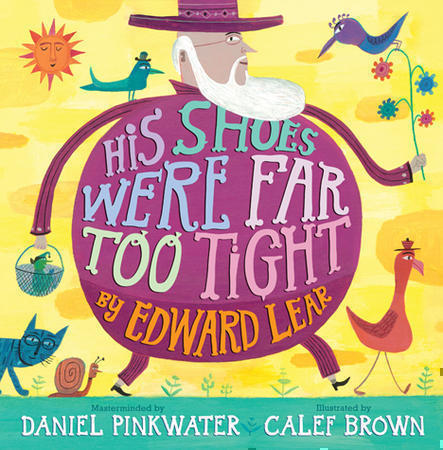 "HIS SHOES WERE FAR TOO TIGHT," masterminded by Daniel Pinkwater, illustrated by Calef Brown, Chronicle Books, March 30, 2011, $16.99 (ages 4-8)
More than 100 years ago Edward Lear, a famous illustrator, noticed that adults were a bit ridiculous. The things they did were funny and didn't always make sense. He grew to love this "nonsense," and after a time, started writing nonsense poems.
"His Shoes Were Far Too Tight" is a compilation of Lear's poems paired with new paintings by Calef Brown. Poems include "The Pobble Who Has No Toes," "The Owl and the Pussycat," "The Duck and the Kangaroo" and many others.
It's hard to describe his poems other than to say they are delightful nonsense. Things don't necessarily add up, but that's the point. The accompanying illustrations are wall-hanging quality with bold, vibrant colors and imaginative colors.
Poems and illustrations alike will inspire children to create their own masterpieces.
© 2011 – 2017, Cracking the Cover. All rights reserved.