Introduce your young reader to art through reimagined masterpieces in The National Menagerie of Art, by Thaïs Vanderheyden.
Even the greatest works of art will often fail to enthrall young children. But insert a funny, loveable animal into the scene, and it's a whole different story. This picture book takes artistic license as it reimagines the world's most famous paintings for a young audience. A teddy bear surfs Hokusai's Great Wave of Kanagawa; a charming pig changes Mona Lisa's smile from cryptic to comic; Munch's scream is far less angsty on a panda's face, while Whistler's mother–the elephant–gives new meaning to Arrangement in Grey and Black.
While it covers every major artistic school in art history, from Michelangelo and Velázquez to Kahlo and Rothko, each snort and guffaw offers an opportunity to explore the paintings in ways that will help kids remember them for the rest of their lives. —Synopsis provided by Prestel
While far from the first book on masterpieces that my 8-year-old has perused, The National Menagerie of Art sill commanded attention. These silly interpretations are accompanied by a gallery featuring the original works of art along with some facts about each painting, allowing young readers to compare and learn while having fun. My daughter has picked this book up more than once, earning it a thumbs up. As a bonus, it's also inspired her to try her own hand at creating masterpieces.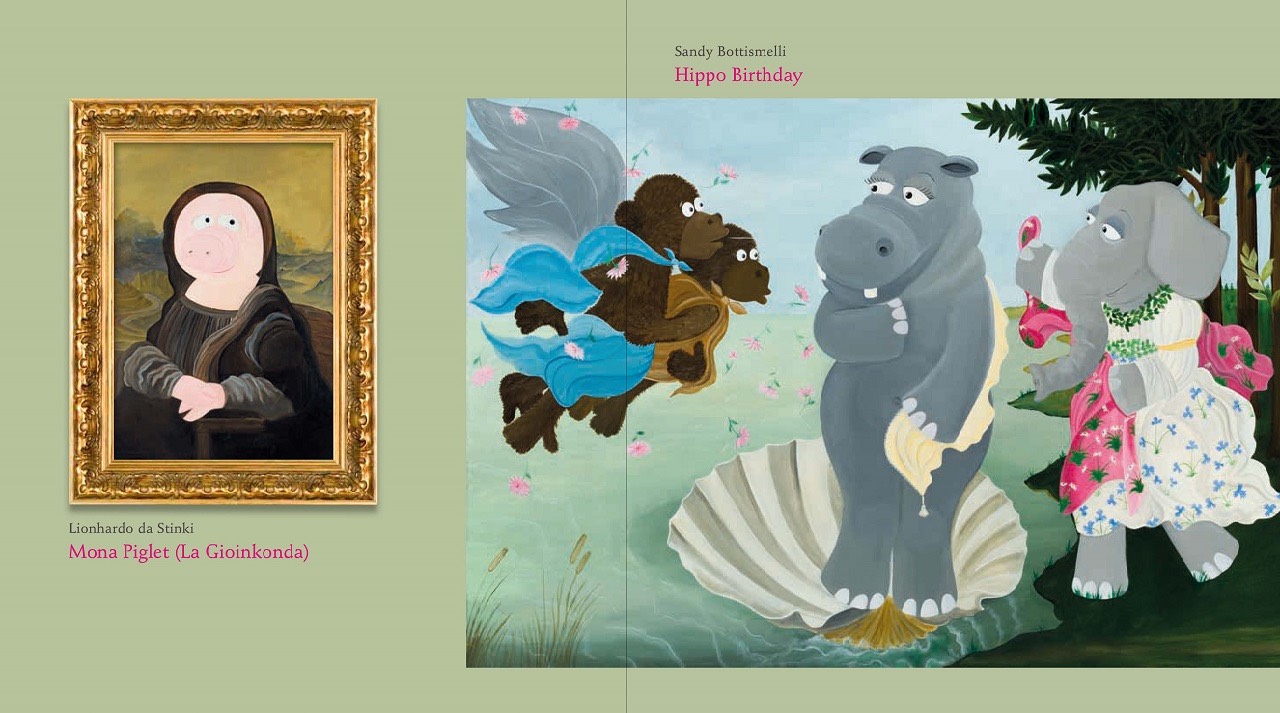 Copyright © 2022 Cracking the Cover. Unless otherwise noted, all books — digital and physical — have been provided by publishers in exchange for honest and unbiased reviews. All thoughts and opinions are those of the reviewer.