Sometimes, writing poems can seem near impossible, but the following two books — for 4-8-year-olds and 9 and up — make poetry accessible and may even inspire young readers to create their own.
For scared-sugar things, you put on your brave
And you can take it off again, when you realize it's OK.
And that's it. Scary and sweet. Scared-sugar.
Nadim puts his words on paper and gives us a glimpse of how he sees the world: one filled with glitter, magical boxes, and cuddles with Mom. A place where school smells like daffodils and honey (and sometimes dirty socks), where Wednesdays are rainbow-colored, where fish in the sea make a shhhh sound, and where everyone has love, even baddies. —Synopsis provided by Candlewick
Penned by a 4-year-old and illustrated by his mom, this lovely anthology has a stream-of-consciousness vibe that parents will recognize from this age. Nadim's honest look at the world is raw and heartwarming. Paired with colorful illustrations, this book is a fun jumping-off point for kids who want to write poetry of their own.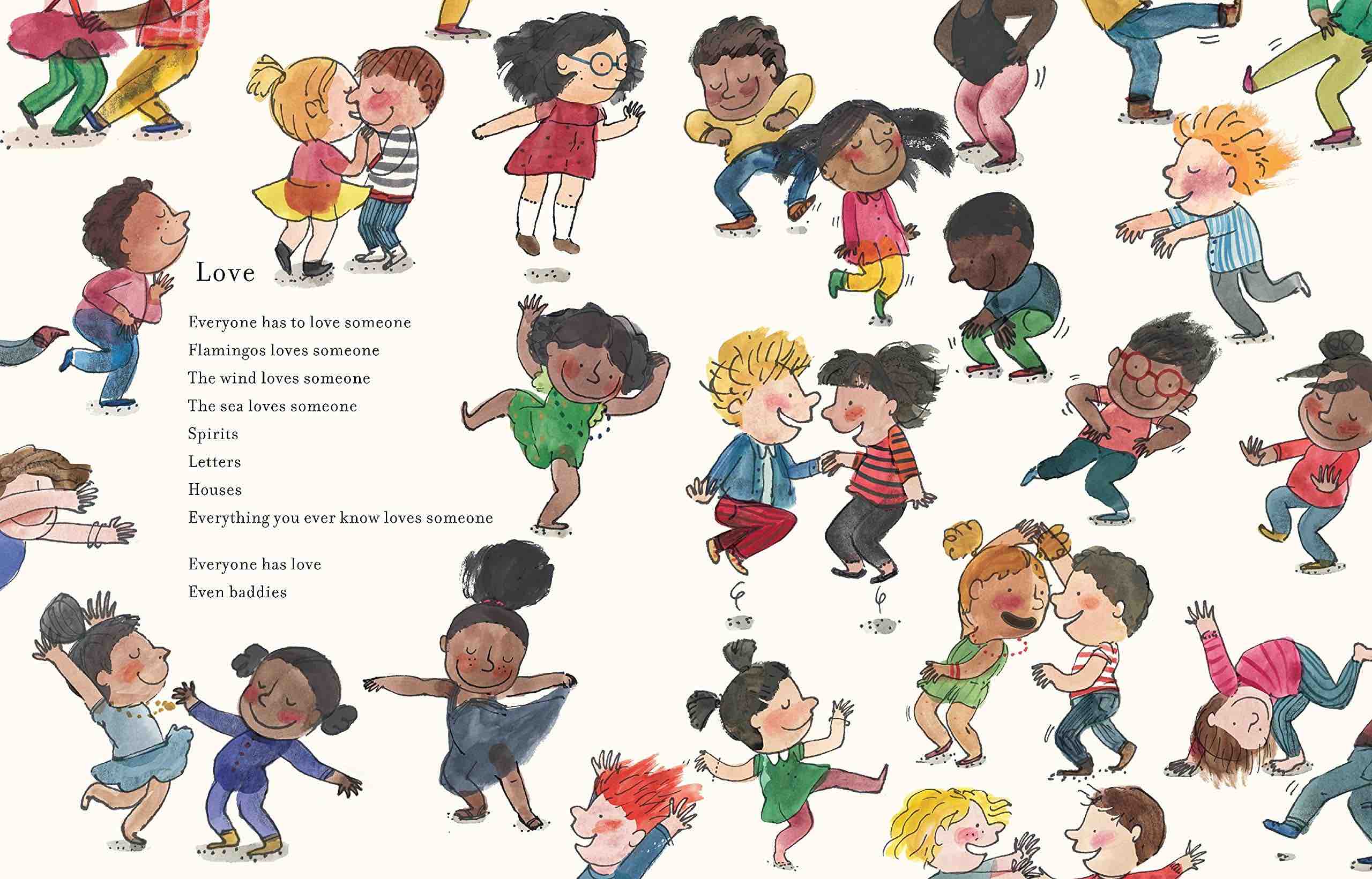 ---
A freewheeling romp through the world of imagery and metaphor, this collection of 30 poems, framed by the four elements, is about art and reality, fact and fancy.
Look around: what do you see? A clown balancing a pie in a tree, or an empty nest perched on a leafless branch? As poet Connie Wanek alludes to in her afterword — a lively dialogue with former US Poet Laureate Ted Kooser — sometimes the simplest sights and sounds "summon our imaginations" and cry out to be clothed in the alchemical language of poetry. —Synopsis provided by Candlewick
Divided into the four elements — fire, water, air and earth — this book looks to everyday events and things for inspiration. From a thunderstorm to a flyswatter to a cow pie, the authors encourage readers to look beyond the obvious. Paired with stylized, dreamlike illustrations, this one is a joy to read.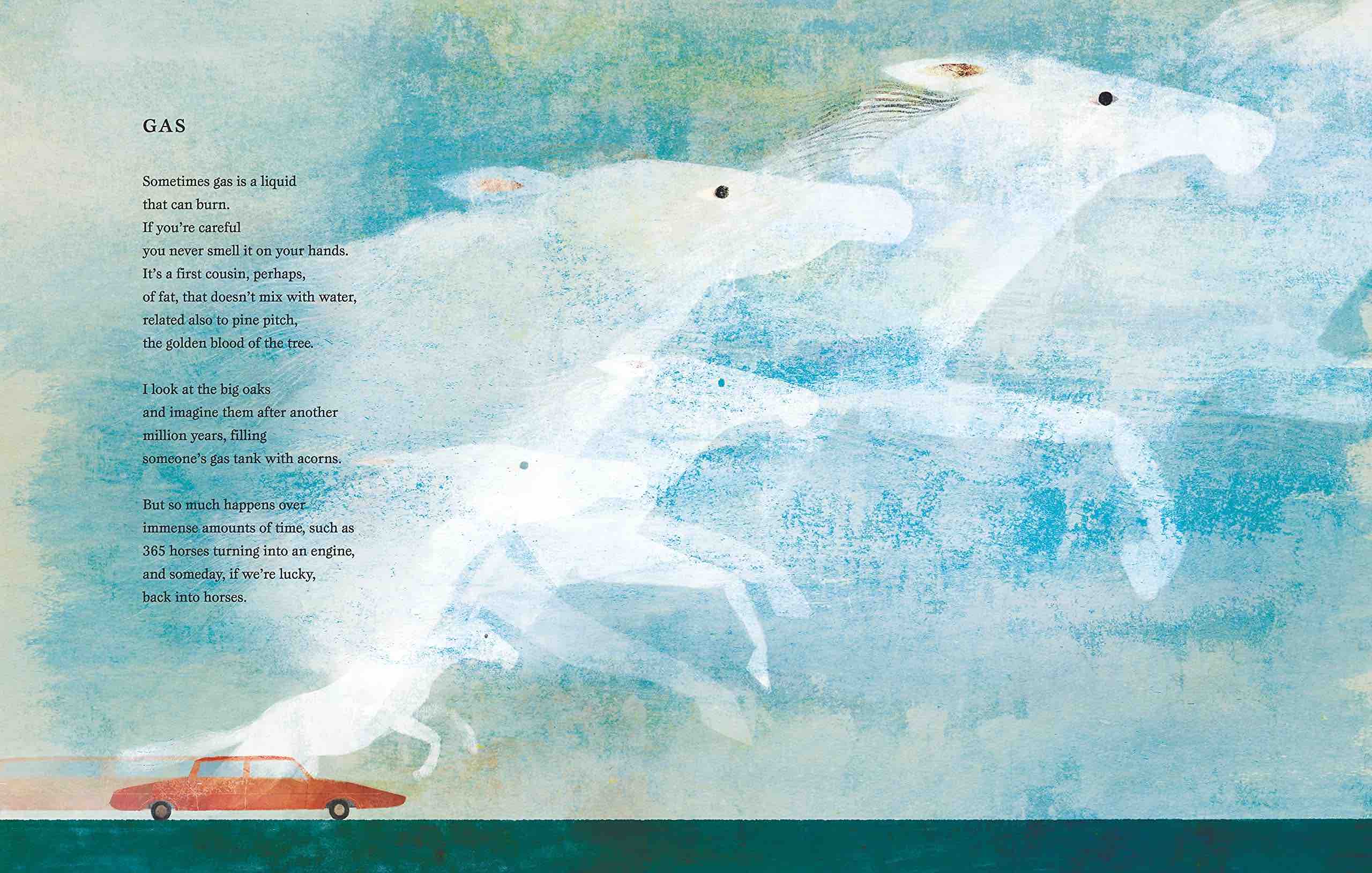 Copyright © 2022 Cracking the Cover. Unless otherwise noted, all books — digital and physical — have been provided by publishers in exchange for honest and unbiased reviews. All thoughts and opinions are those of the reviewer.