PUPPY BUS, by Drew Brockington, Harry N. Abrams, July 12, 2022, Hardcover, $17.99 (ages 4-8)
When a boy and his family move, he has to start all over at a new school — and gets plenty of first day jitters. The teachers will be different, he'll have to make new friends, and he won't even know where the bathroom is!
On the first day, he nervously gets on the bus, only to end up at Puppy School. Everything is strange and different — but at the end of the day, new friends prove that maybe starting at someplace new isn't so bad after all. —Synopsis provided by Harry N. Abrams
It's crazy to think that it's time to start thinking about going back to school — didn't we just finish last school year?! Nevertheless, the time has come, and Puppy Bus is a great book to "get you in the mood."
CatStronauts creator Drew Brockington is the author behind this silly read that aims to take the fear out of starting at a new school. Emotive characters in silly situations are sure to grab your reader's attention and have them giggling along in no time.
Beyond being totally adorable, Puppy Bus explores the real fears of confusion, not fitting in and loneliness that go along with first days at new schools. This is a great option for all kids — especially animal lovers — that are facing new situations this fall.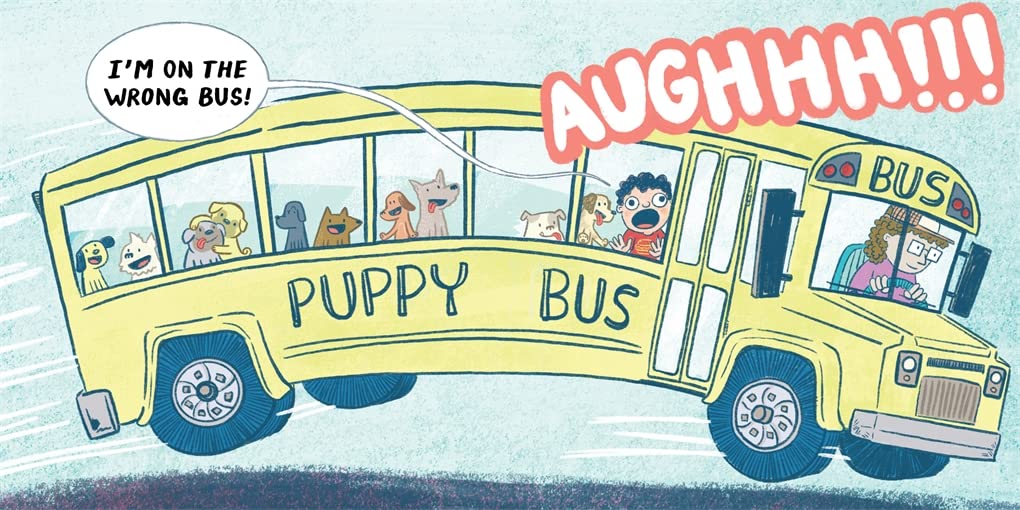 Copyright © 2022 Cracking the Cover. Unless otherwise noted, all books — digital and physical — have been provided by publishers in exchange for honest and unbiased reviews. All thoughts and opinions are those of the reviewer.