The Secret Life of Butterflies is a comprehensive and engaging new picture book written by Roger Via and illustrated by Rena Ortega.
Butterflies may be the most magical of insects ― but did you know that some of them can fly almost forty miles per hour? This stunningly illustrated children's reference shares some of the most incredible and thrilling details about the many kinds of butterflies and moths. From where they migrate to how they trick predators, The Secret Life of Butterflies is full of facts. —Synopsis provided by Thames & Hudson
The Secret Life of Butterflies is the sort of book that you want to dissect and frame. This exquisite book is full of beautifully detailed illustrations from cover to cover. These illustrations aren't just beautiful, they're accurate. Labeled drawings help readers identify parts ranging from compound eyes to hindwing.
Author Roger Vila — the principal investigator of the Butterfly Diversity and Evolution Lab at the Institute of Evolutionary Biology in Barcelona — writes to his audience. Not only is his text informative, but it's easy to understand. The text is divided into sections around each spread, making the book easy to read from front to back or by jumping around.
Covering topics like camouflage; the difference between moths and butterflies; butterfly superpowers; and diversity, The Secret Life of Butterflies would be an excellent addition to any home or classroom library.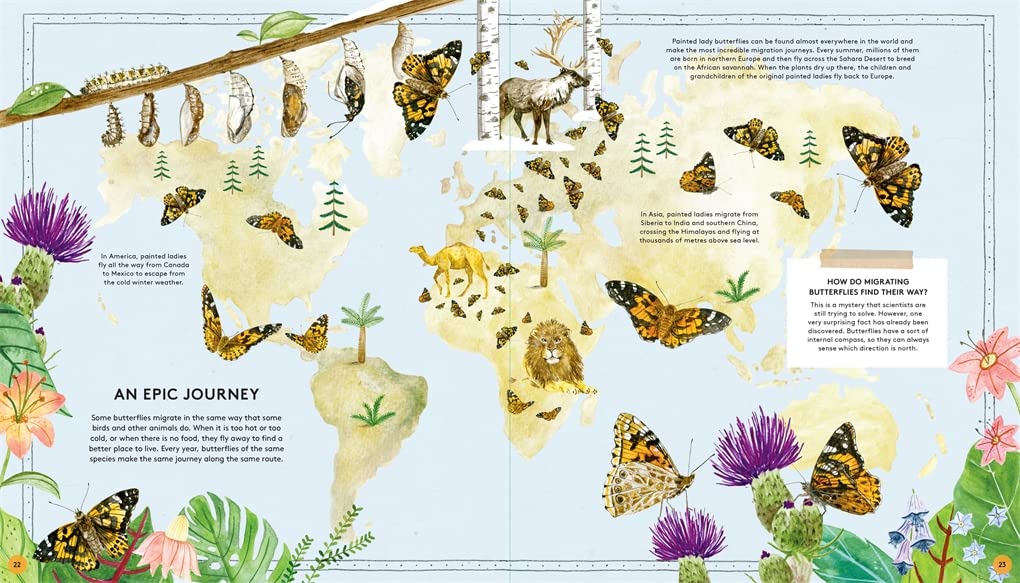 Copyright © 2022 Cracking the Cover. Unless otherwise noted, all books — digital and physical — have been provided by publishers in exchange for honest and unbiased reviews. All thoughts and opinions are those of the reviewer.