Say it, shout it — spell it! This delightful collection of stickers is devoted entirely to the alphabet and the joy of matching a font to every mood and occasion. These letter stickers are perfect for spelling everything from your name to your favorite song lyrics — on your planner, photo album, notes, invitations, and anything that needs a touch of whimsy! —Synopsis provided by Workman Publishing Company
Stickers and letters. What more could a little kid — or a kid at heart — want? So. Many. Letter Stickers. offers 50 pages of different alphabet (and some numbers) fonts. From rainbow to robotic and everything in between, kids are sure to get a lot of use out of this book. My 8-year-old already has dibs on it once I'm done reviewing.
So. Many. Letter Stickers. is thoughtfully planned. You can keep the pages in the book or pull out an individual style. The flexible binding allows for easy use. At approximately 6×7 inches, the book is fairly small, but the each of the letters is large enough for children ages 5 and up to handle with ease.
This could be a fun birthday or school gift.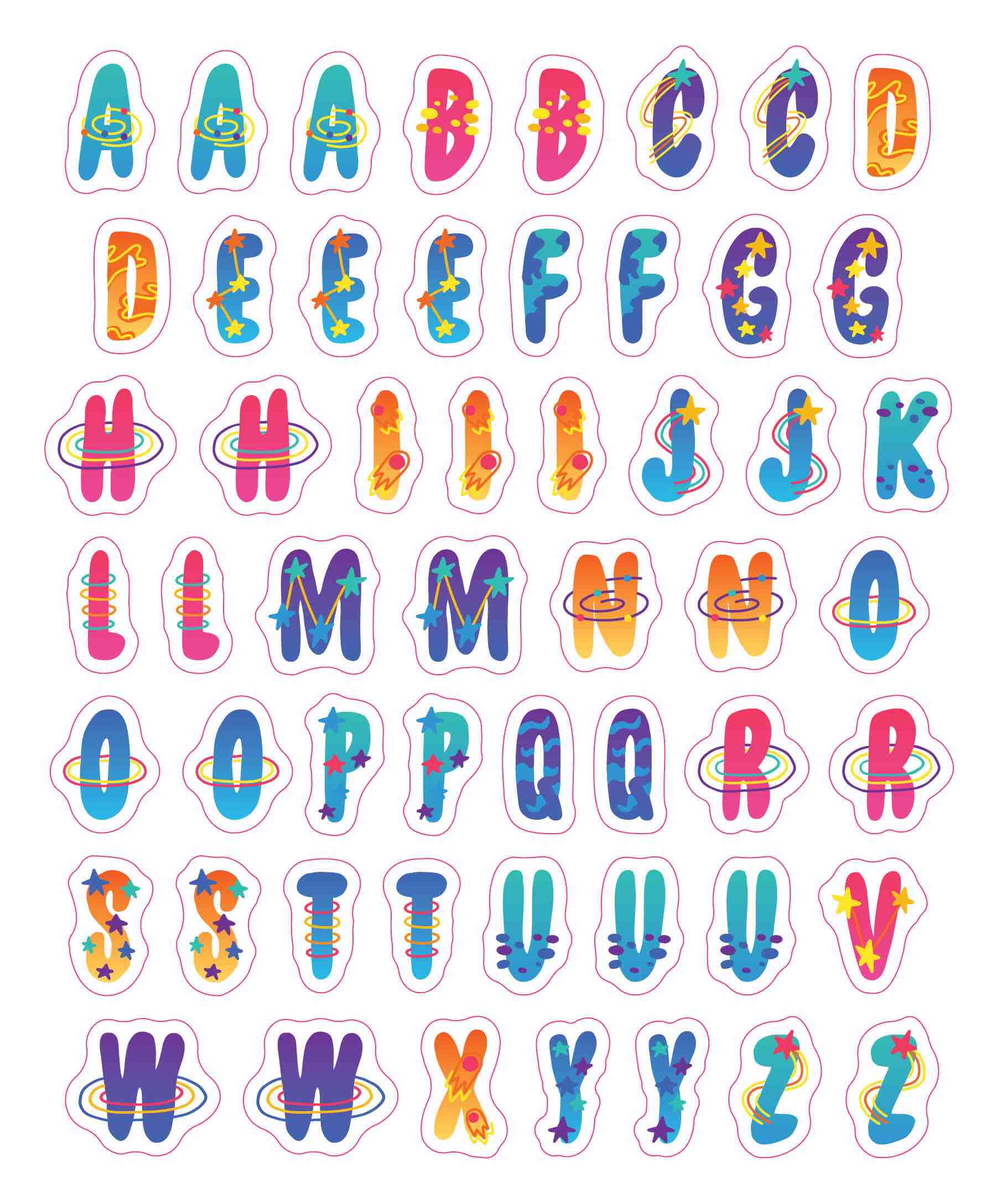 Copyright © 2022 Cracking the Cover. Unless otherwise noted, all books — digital and physical — have been provided by publishers in exchange for honest and unbiased reviews. All thoughts and opinions are those of the reviewer.