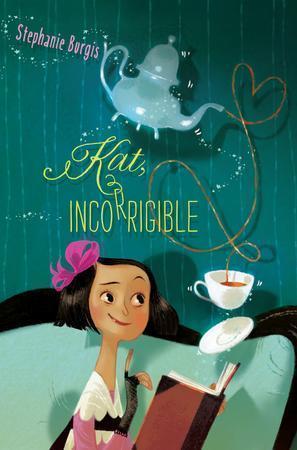 "KAT, INCORRIGIBLE," by Stephanie Burgis, Atheneum, April 5, 2011, $16.99 (ages 9-12)
I was twelve years of age when I chopped off my hair, dressed as a boy and set off to save my family from impending ruin.
I made it almost to the end of my front garden.
How could you read these opening lines from Stepahnie Burgis' "Kat, Incorrigible" and not want to read it? This sassy book is sure to please younger and "older" readers alike.
Katherine Anne Stephenson stand to see her eldest sister, Elissa, married off to a sinister widower just to provide money for her family. There has to be a way to save her from such a horrible fate.
When running off to earn her fortune doesn't work, Kat turns to something closer to home — her late mother's magic books. It turns out Kat has inherited her mother's magical talents and she doesn't necessarily need magic books to utilize her new skills.
Kat's determined to hone her new skills, but when Elissa's intended fiancé, Sir Neville, starts showing an increased interest in the youth, events take a turn for the worse. Romantic spells are going all wrong, there's a highwayman lurking the forest and a secret group monitoring magic.
There's nothing not to like in "Kat, Incorrigible." There's a touch of snark in Burgis' writing that brings out her characters' personalities and moves the story forward at the perfect pace. Kat is someone young girls can relate to.
"Kat, Incorrigible" is fun, imaginative and lighthearted. Here, there are complex levels that fit perfectly together, making transitions easy and the reading experience delightful.