Learn the basics of one of best-known games around in The Kids' Book of Chess and Starter Kit, by Harvey Kidder and George Ermos.
From how to set up the board and make your first move to learning the notorious "blitzkrieg" — a lightning-swift mate-in-four — this is a kit with everything you need to learn and play chess, including a set of sturdy, environmentally friendly cardboard pieces you can build in the classic Staunton design, an illustrated chessboard with helpful reminders on how each piece moves, and a 96-page book filled with illustrations and focusing on the game's historic origins on a medieval battlefield. —Synopsis provided by Workman Publishing Company
My 8-year-old has been begging to learn how to play chess, but we have struggled to find a good teaching option — neither my husband or myself are particularly well-versed. So, when a review copy of The Kids' Book of Chess and Starter Kit from Workman arrived, we were all excited. We brought the set on our annual end-of-summer vacation, and not only pulled it out, but had a great time playing.
From how to set up the board to fancy moves, The Kids' Book of Chess covers everything a beginner needs. But honestly, the thing that helped my daughter the most was the "key" on the chessboard. This key — printed at both ends of the board reminds players how many squares and in what direction each piece can move. Remembering who does what has been the hardest part for my daughter, and this took away any associated frustration.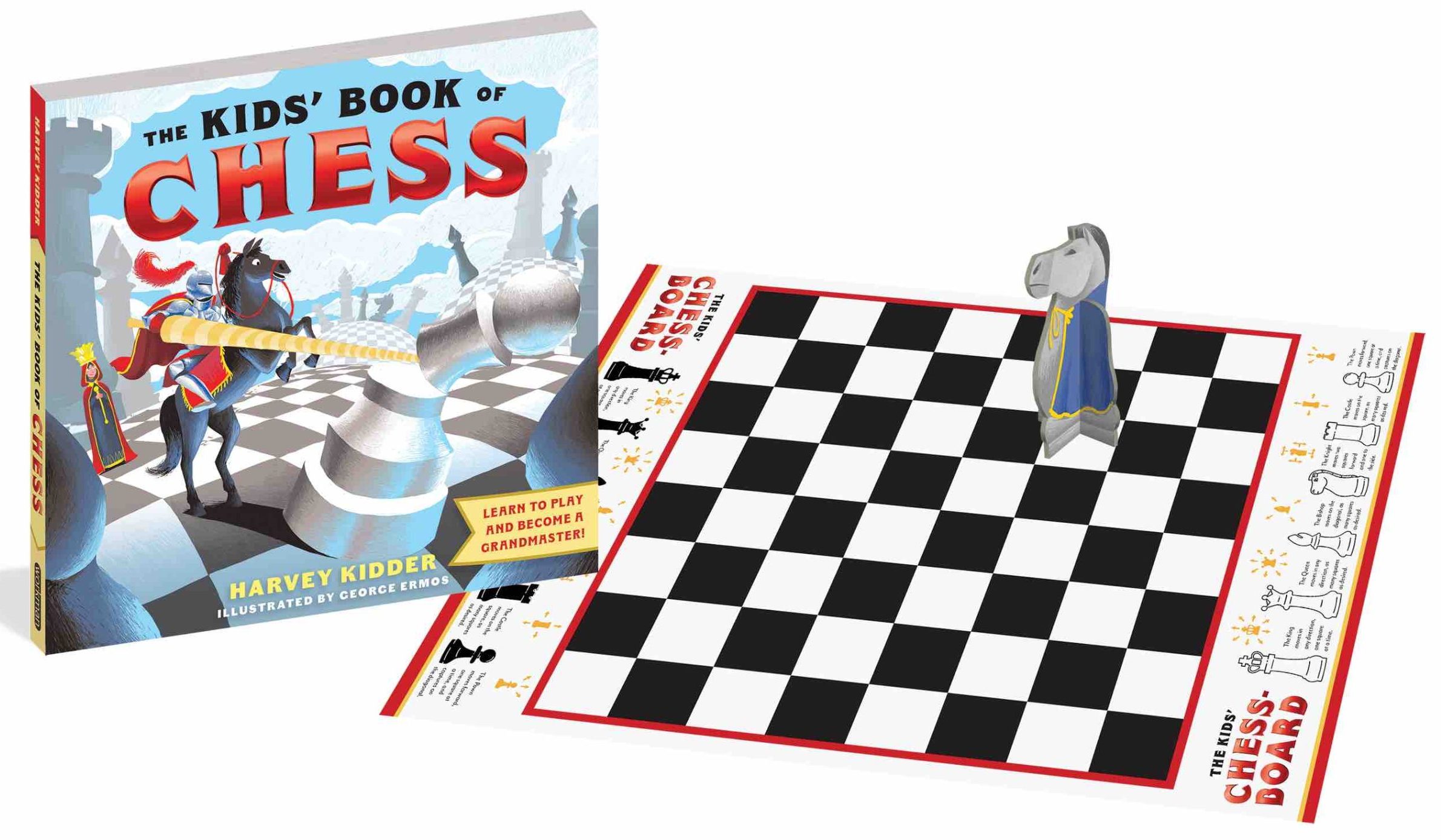 The book — obviously — goes into more detail with sections on What is Chess; How the Chess Pieces Move; and How to Play. Once my daughter was comfortable with the board, she spent more time with the book, studying the pieces and simple strategy. The book features fun illustrations and easy-to-understand text.
The Kids' Book of Chess and Starter Kit makes the game accessible. In addition to the book and board, it includes a set of heavy cardboard pieces. It is a great introduction and is fun for the entire family. It would make a great present or just serve as a fun surprise for families looking to spend more quality time together.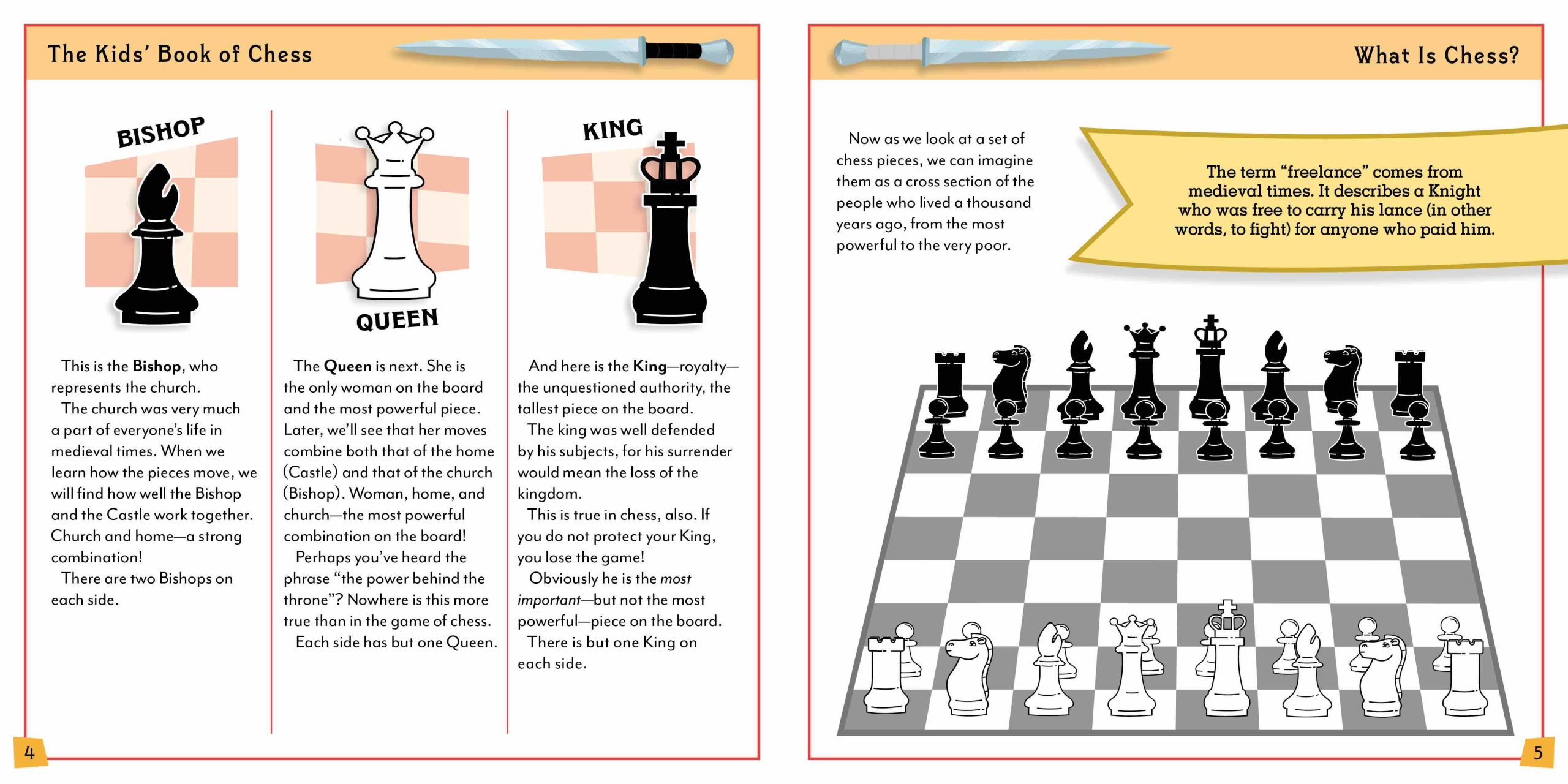 Copyright © 2022 Cracking the Cover. Unless otherwise noted, all books — digital and physical — have been provided by publishers in exchange for honest and unbiased reviews. All thoughts and opinions are those of the reviewer.