SO MANY KISSES!, by Alexandra Garibal and Claudia Beilinsky,  Twirl; 1st edition, Sept. 27, 2022, Board Book, $8.99 (ages 0-3)
Help your little one explore one of the universal signs of affection with So Many Kisses! By Alexandra Garibal.
It's a love fest! Nose-to-nose kisses, tickle kisses, and many more fill the pages of this and look at different types of kisses. From a peck on the nose from a crocodile and tickly kisses from an octopus, to a pinch kiss from a crab, and hundreds of sweet little kisses from baby chicks, So Many Kisses explores all the fun and funny ways that kisses can be shared. —Synopsis provided by Twirl
As is the case with all board books, So Many Kisses! Is designed to be read aloud and explored. It's durable design is built to withstand infant/toddler use, and its heavy-stock pages are perfect for little hands.
At the center of So Many Kisses! are adorable animals and bright colors that will appeal to little readers. Comical scenes will elicit giggles and are likely to be mimicked in stuffed-animal play. Simple text is perfect for reading aloud. This fun board book makes for a fun birthday, holiday or just-because gift.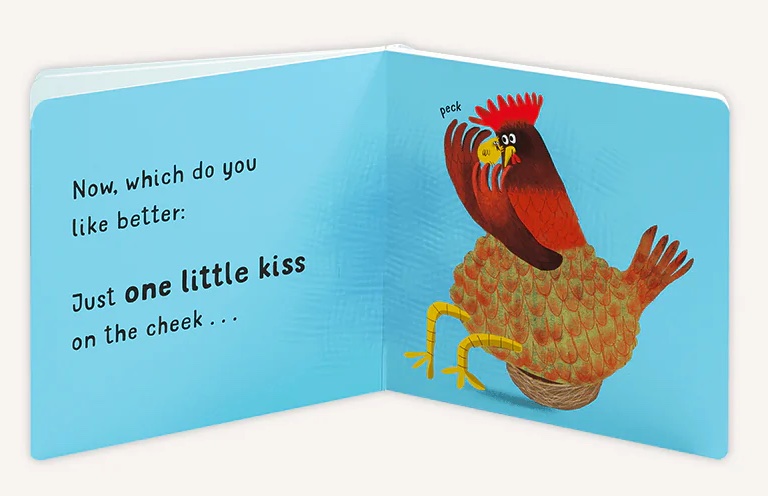 Copyright © 2022 Cracking the Cover. Unless otherwise noted, all books — digital and physical — have been provided by publishers in exchange for honest and unbiased reviews. All thoughts and opinions are those of the reviewer.