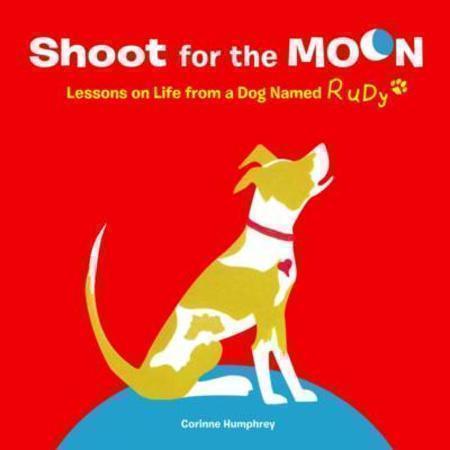 "SHOOT FOR THE MOON! Lessons on Life from a Dog Named Rudy," by Corinne Humphrey, Chronicle Books, April 27, 2011, $15.99 (ages 3-5)
"It doesn't matter what kind of dog you are … you can create the life you want."
That's the message in "Shoot for the Moon! Lessons on Life from a Dog Named Rudy," by Corrine Humphrey.
Inspired by the true story of Rudy, a shelter dog who overcame the abuse and neglect with the help of his owner, Corrine.
The idea that a dog can overcome tremendous challenges translates to the challenges young people and adults also face. Just like Rudy, they can "take a leap and shoot for the moon!"
"Shoot for the Moon!" is in many ways a collection of inspirational thoughts. Bold colors and simplified design play well with these short messages.
Ten percent of the book's proceeds will be donated to Friends of Animals Utah.