Two recently released books from Twirl — The Pop-Up Guide: Animals and Pop-Up Topics: Dinosaurs and Other Prehistoric Creatures — are sure to capture your little one's attention.
THE POP-UP GUIDE: ANIMALS, by Maud Poulain and Peggy Nille, Twirl; 1st edition, Sept. 27, 2022, Novelty Book, $16.99 (ages 3-5)
The Pop-Up Guide: Animals is the fourth book in Twirl's popular Pop-Up Guide series — the other books feature space, natural wonders and vehicles.
The Pop-Up Guide: Animals is divided into 10 habitats ranging from the African savannah and the far north to the backyard and tropical seas. Each spread features multi-layered pop-ups. Each animal is labeled, and a paragraph of text at the bottom of the page discusses the habitat.
Construction is important when creating a pop-up guide geared specifically at 3- to 5-year-olds. In this case, the cover is constructed out of thick cardboard and the interior pages out of heavy cardstock. Pop-ups are designed to easily open and close, and built-in elastic bands allow readers to prop the book open to certain scenes.
Bright colors and cheerful animals will initially draw little ones into The Pop-Up Guide: Animals. It's a fun read that sure to appeal to almost all kids.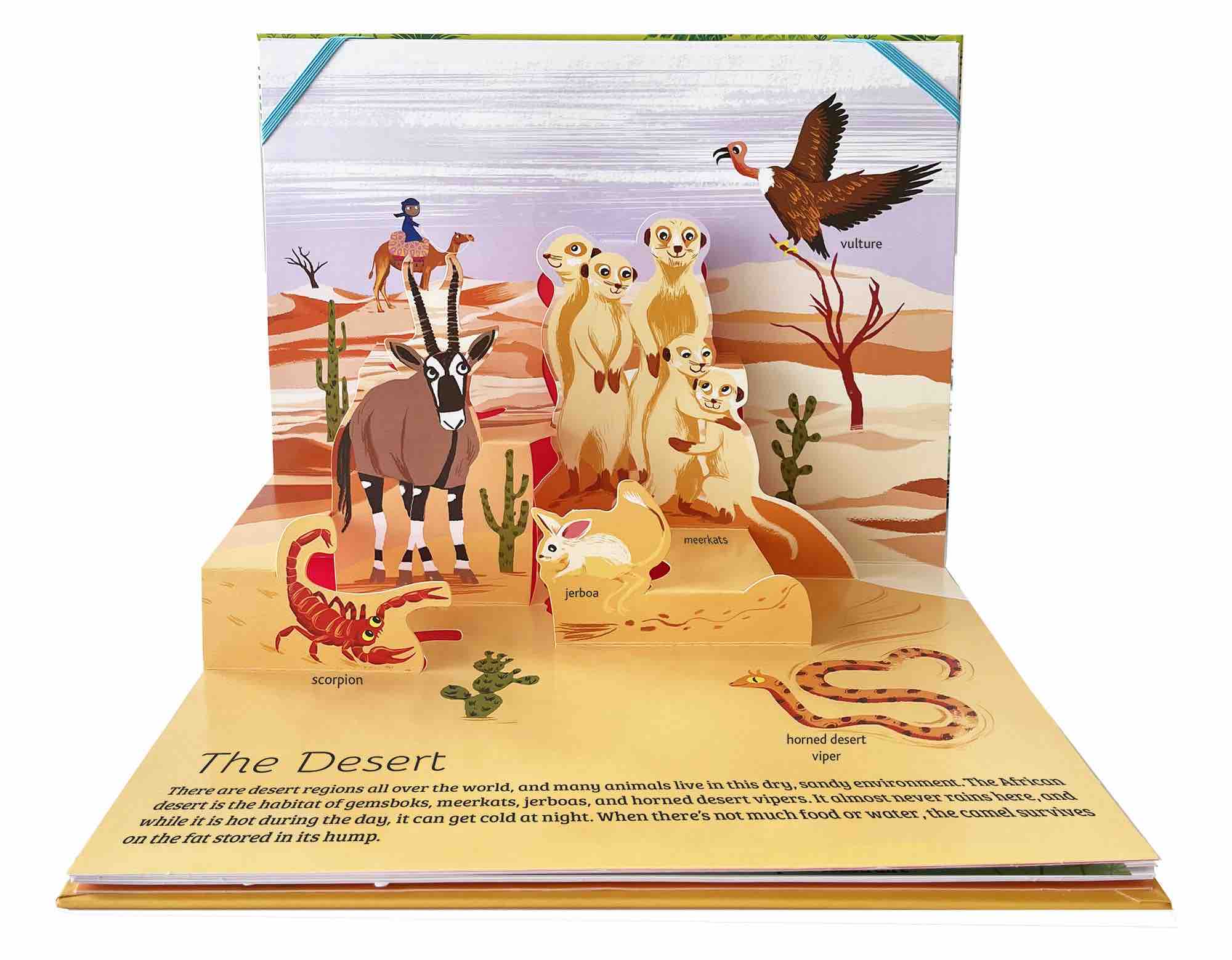 ---
Dinosaurs and Other Prehistoric Creatures is the first book in what looks to be a Pop-Up Topics series.
This fun book brings dinosaurs to life right before your eyes. Whether it be an Argentinosaurus, Quetzalcoatlus or T-Rex, little ones will gasp with each turn of the page. And they'll particularly enjoy manipulating the how they move by lifting and lowering the page.
Dinosaurs and Other Prehistoric Creatures features 10 pages of pop-ups. Each page features stats (period, region, maximum height and weight) as well as descriptive text. The pop-ups in this book are more elaborate than the one above, so some care is needed when turning the pages — some of the pop-ups can get caught on each other.
If your kid loves dinosaurs, then they will love this book.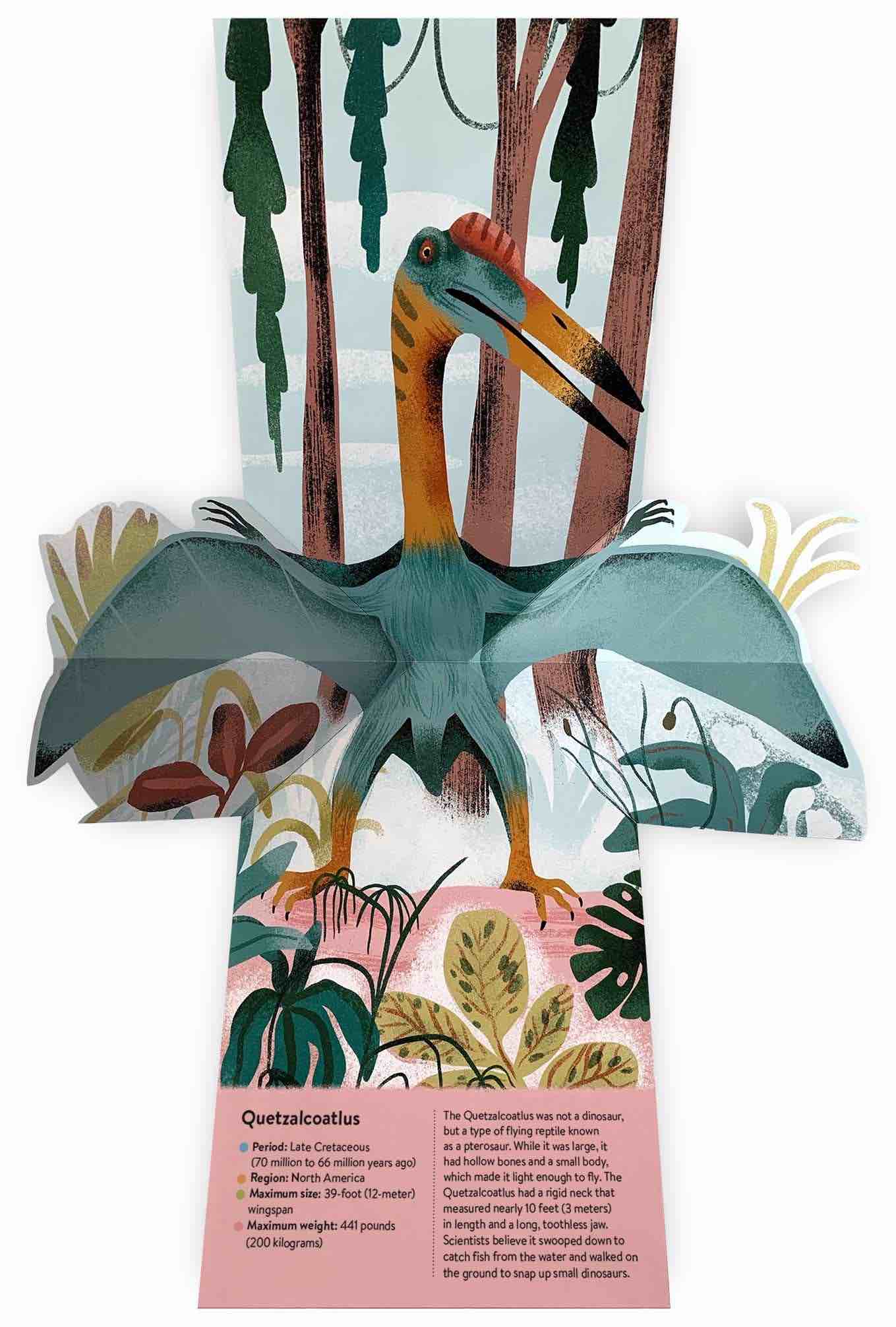 Copyright © 2022 Cracking the Cover. Unless otherwise noted, all books — digital and physical — have been provided by publishers in exchange for honest and unbiased reviews. All thoughts and opinions are those of the reviewer.