A group of kids set out on a quest to placate a dragon in Quest Kids and the Dragon Pants of Gold, by Mark Leiknes.
The Quest Kids are ready for their first real quest. This time, they won't oversleep, they won't be put off by a little rain, and they won't accidentally burn down the village that hired them. All they have to do is find the Golden-Fleeced Rage Beast, shave it, and make a really nice golden tracksuit to appease a furious dragon. Simple, right?
Meet the Quest Kids crew: Gil, a wizard (well, wizard in training . . . the beard isn't his); Terra, a 700-year-old elf kid; Boulder, a rock troll who is more of a cook than a fighter; Ash, a flatulent pig-dog-maybe-lizard hybrid; and, Ned, the intrepid and overly optimistic leader with his own personal quest to find his missing parents.  —Synopsis provided by Union Square Kids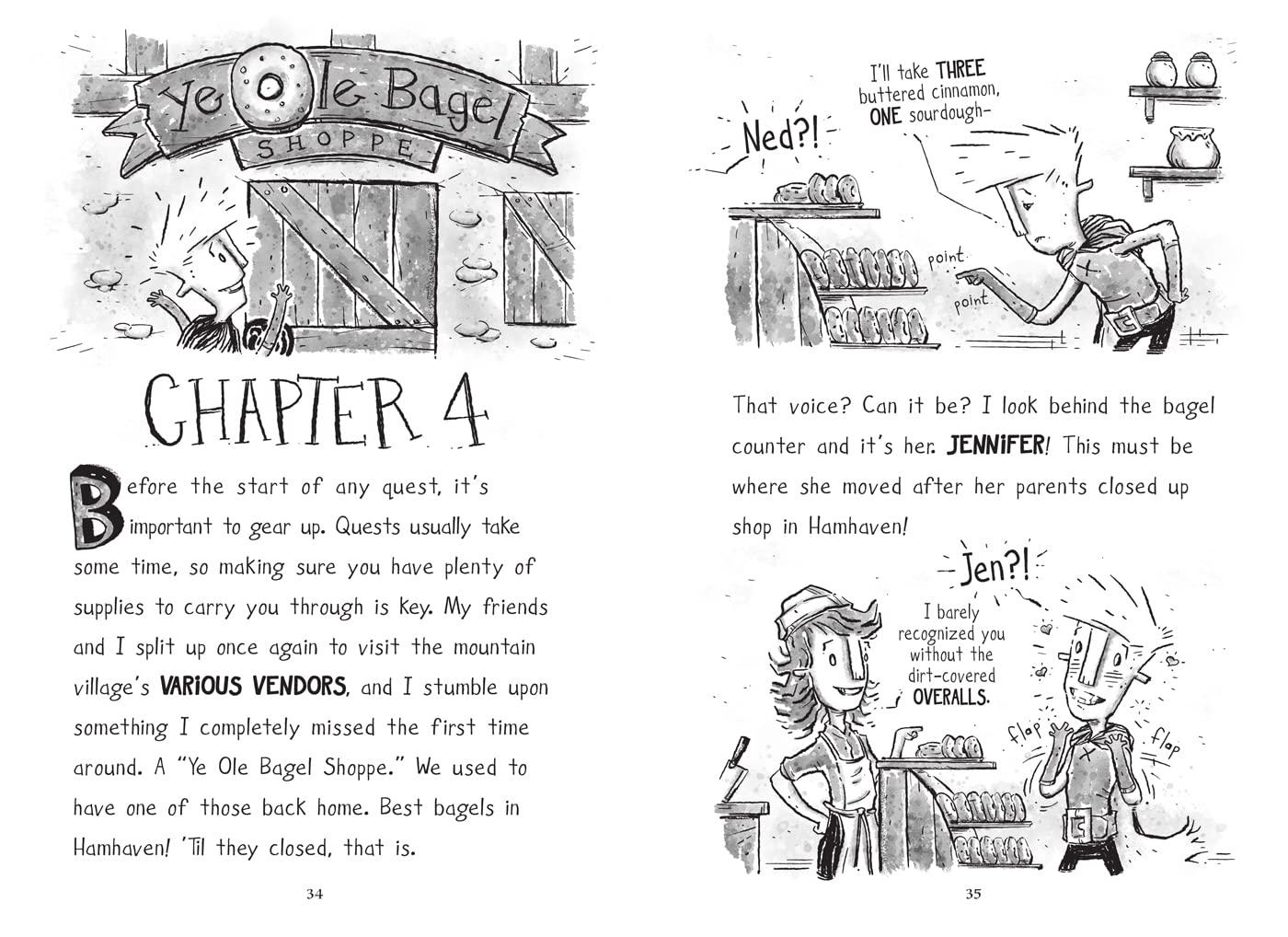 I recently brought my review copy of Quest Kids and the Dragon Pants of Gold on a camping trip. I fully intended on reading it myself, but ended up handing it to my 8-year-old who wouldn't give it back. To say that she loves the book would be an understatement. It had her giggling until lights-out and then giggling for 20 more minutes until she fell asleep. Since our trip, she's been reading it whenever given the chance.
When asked about the book, she gave me entire synopsis, including the conclusion that doing magic isn't easy:
"There's this guy named Ned and his friend Gil, a boy wizard with a beard, Terra, a 700-year-old elf with one eye, Boulder, a rock troll who is an excellent cook, and Ash, a dog/pig thing," she said.
"I think it's exciting, and if you read it, you'll always count on getting a laugh. I like it when they shape shift.
"It's more magical and mysterious than other books. The pictures are fun — comic-y. It always makes me laugh. It's very simple to read, and the moral is to always be honest, and be brave, and listen to your friends."
The biggest selling point Quest Kids and the Dragon Pants of Gold has going for it, is its novel/graphic novel hybrid setup. Not only do kids love the "comic-type" illustrations, but it gives them an accessible taste of reading novels, too, making it a win-win situation.
Quest Kids and the Dragon Pants of Gold has it all — comedy, adventure, illustrations. There is a bit of bathroom humor, which parents may find obnoxious, but it's pretty harmless and is the sort of stuff kids this age find hilarious. Fingers crossed this will turn into a series.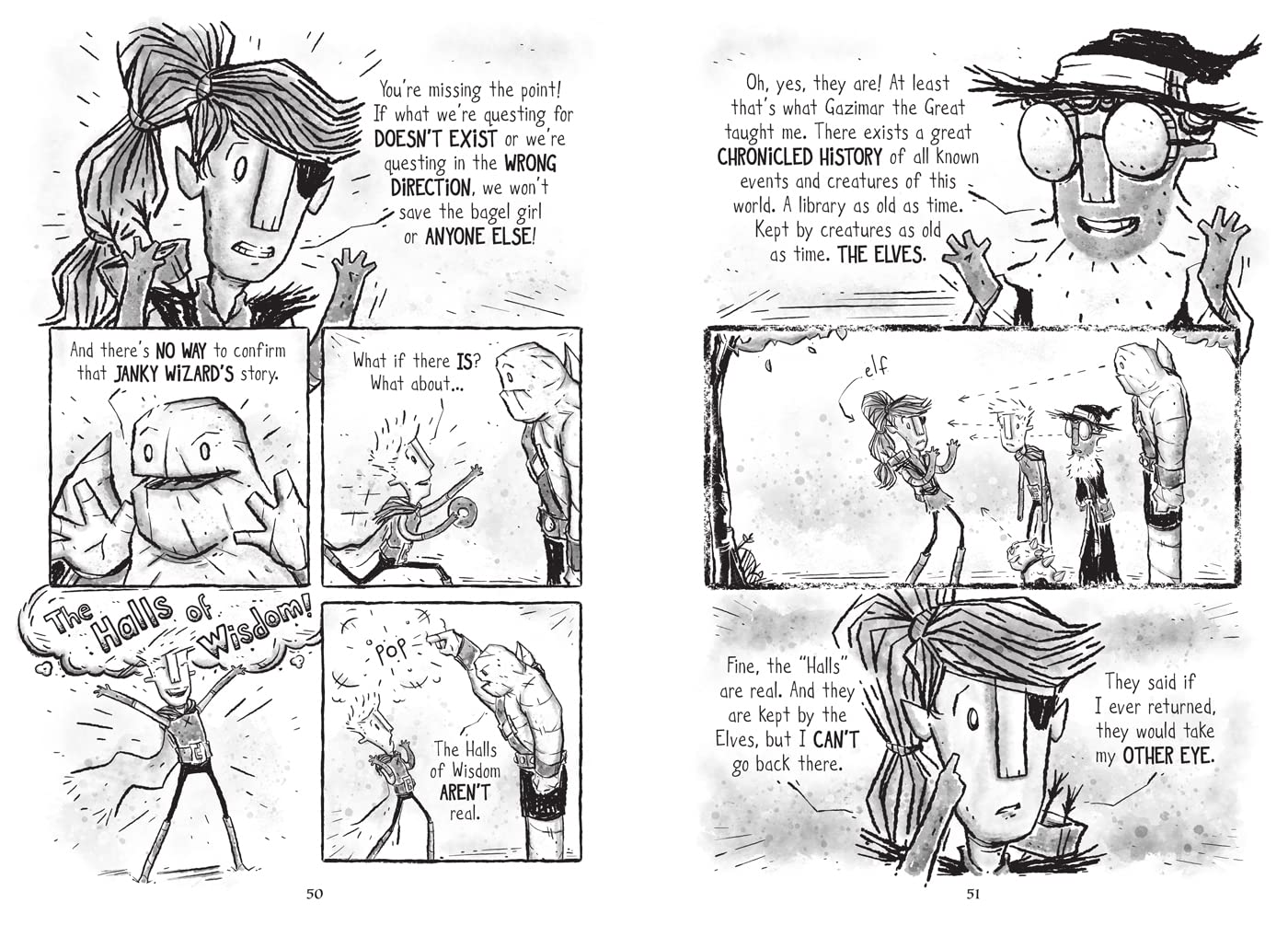 Copyright © 2022 Cracking the Cover. Unless otherwise noted, all books — digital and physical — have been provided by publishers in exchange for honest and unbiased reviews. All thoughts and opinions are those of the reviewer.