Winter doesn't officially hit until Dec. 21, but for many of us, we're already experiencing winter weather. And what better way to celebrate the snow flying than with picture books. Below are some new releases that are sure to get you into the spirit.
I'M A LITTLE SNOWMAN, by Hannah Eliot and Anna Daviscourt, Little Simon, Sept. 13, 2022, Board Book, $6.99 (ages 0-3)
This board book is a winter-themed twist on the classic "I'm A Little Teapot."
I'm a little snowpal,
head to toes.
Here are my buttons,
here is my nose.
With snowpeople and animal characters, this snowy story sets the tone for a fun wintertime read. This cute board book features chunky pages and charming characters. It's a fun one to read aloud that little ones will love.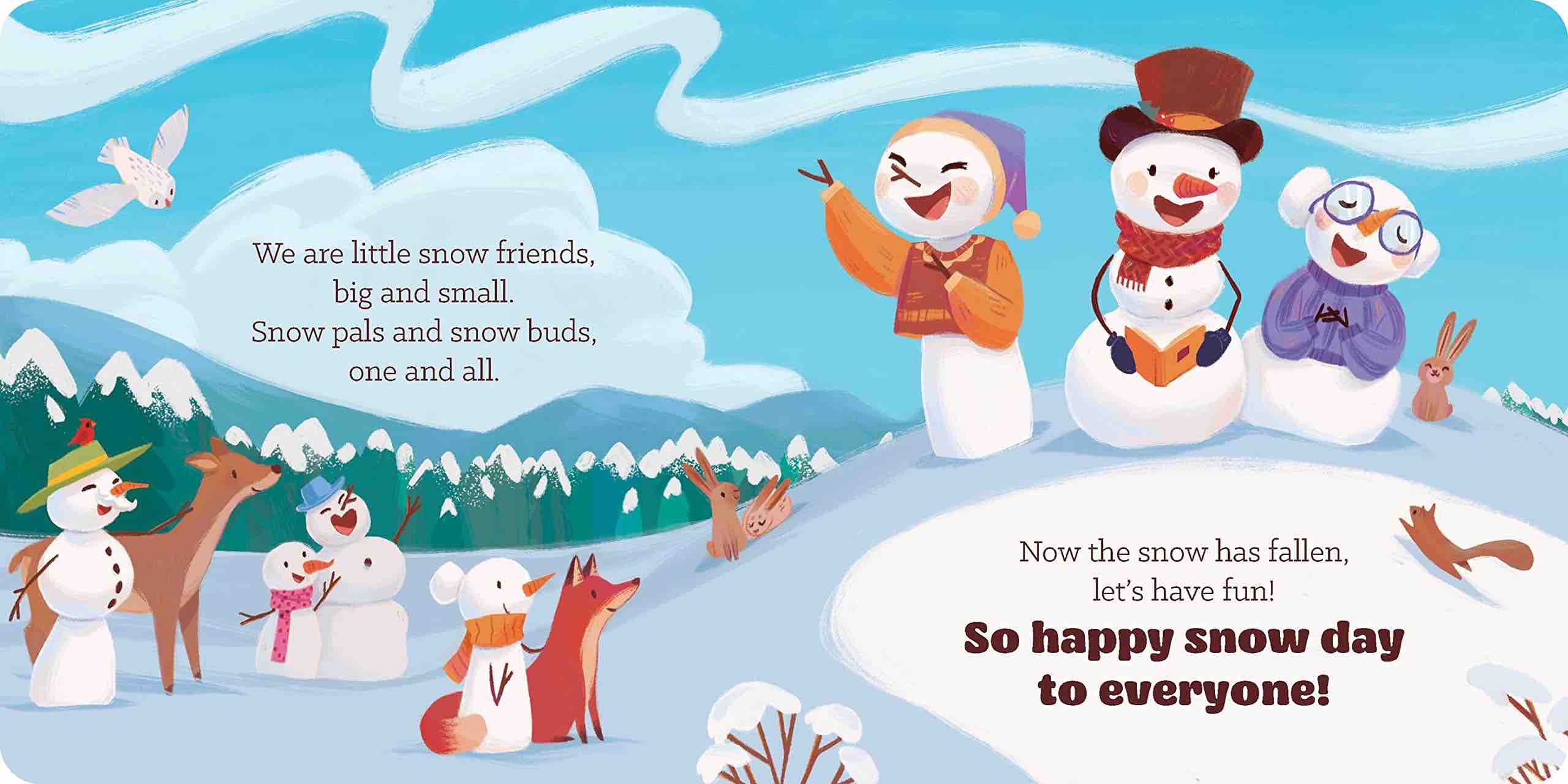 ---
ANIMAL FAMILIES: SNOW, by Nosy Crow and Jane Ormes, Candlewick Press, Aug. 23, 2022, Board Book, $9.99 (ages 2-5)
Find out the different names for mother and father animals that live in snowy climates — then lift the flap to find the babies and learn what they are called. This striking, satisfying introduction to animal families features screen-printed artwork and bold neon ink to capture the attention and imagination of babies and toddlers. —Synopsis provided by Candlewick Press
This interactive board book features sturdy pages with fun flaps that are easy for little hands to navigate. Sweet illustrations accompany simple text that is informative and fun.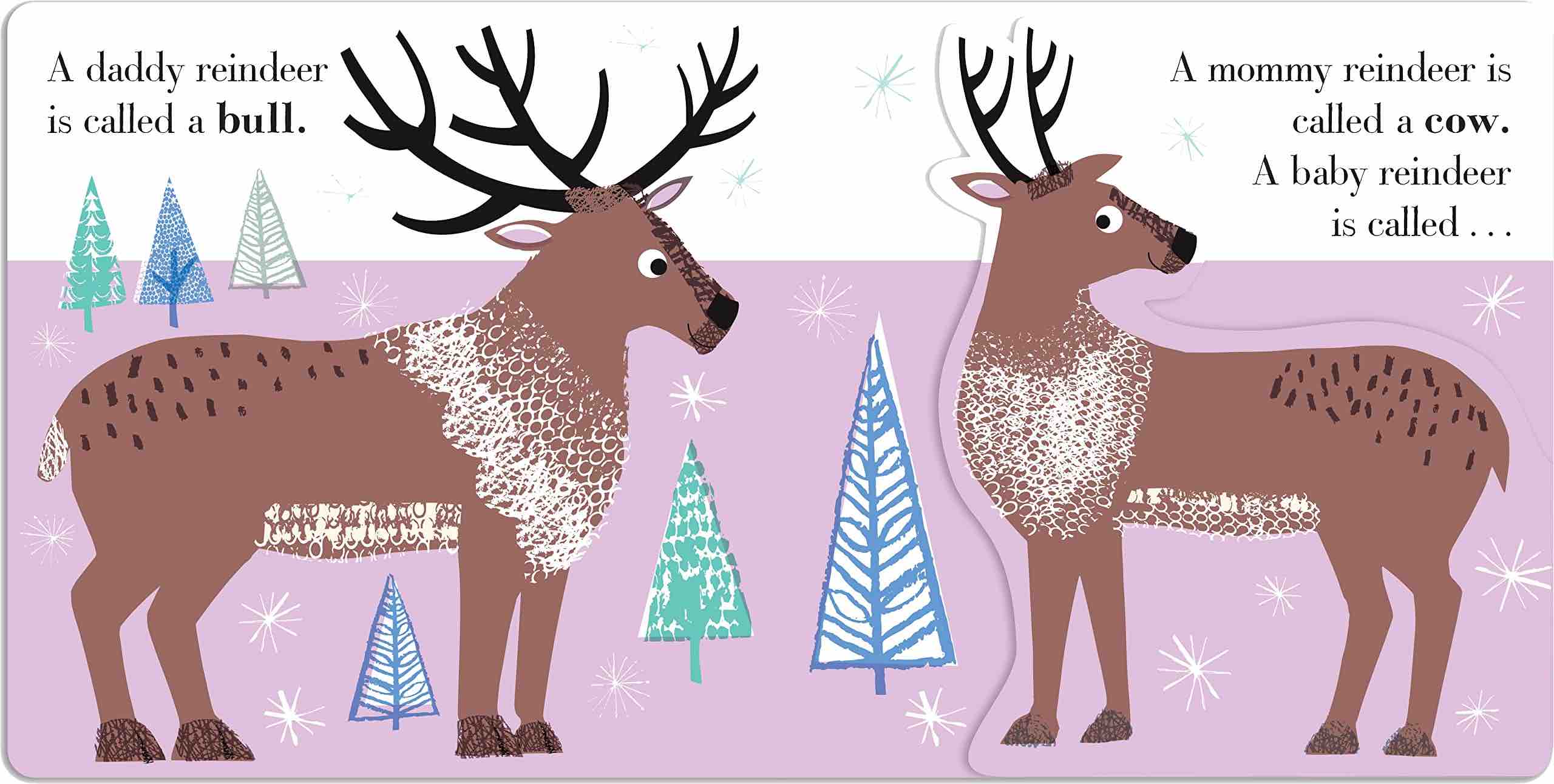 ---
Just in time for its centennial, Robert Frost's cherished poem is showcased in a keepsake edition illustrated by the award-winning P.J. Lynch.
The woods are lovely, dark and deep,
But I have promises to keep,
And miles to go before I sleep,
And miles to go before I sleep.
Whether memorized by schoolchildren or used to eulogize a president, "Stopping by Woods on a Snowy Evening," written in 1922 and published in 1923, has found a place as one of the best-loved and best-known American poems of the last hundred years. Now, six decades after the passing of its author, Robert Frost, celebrated artist P.J. Lynch brings this classic to new life, evoking its iconic moments and wintry setting on the outskirts of a small village. —Synopsis provided by Candlewick
This gorgeous picture book is exquisitely illustrated, with artist P.J. Lynch allowing for pauses and reflection. This isn't a book you rush through, rather you savor it. Any of the illustrations could be hung on your wall. It's a lovely book to read aloud and contemplate alone or with a little one. It truly transports you.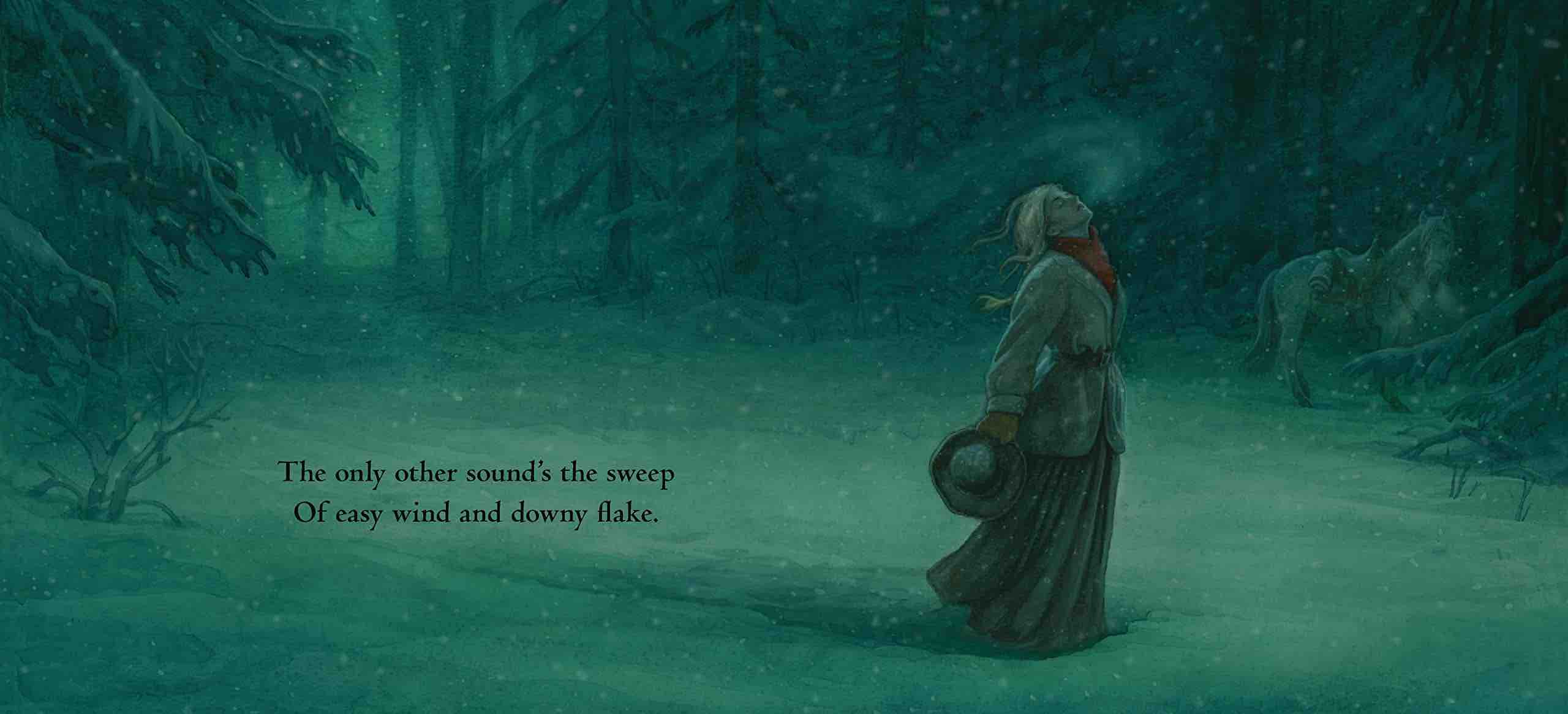 ---
THE WINTER BIRD, by Kate Banks and Suzie Mason, Candlewick, Oct. 11, 2022, Hardcover, $18.99 (ages 3-7)
Forest animals help an injured nightingale survive the winter in a story of friendship and resilience.
As the days grow shorter and the air becomes colder, the spring birds fly south for winter — all except for a nightingale with a broken wing. Unable to fly, the nightingale worries about how to prepare for weather it's never had to experience before. Luckily, the forest animals who are used to frosty conditions help the nightingale navigate the cold as its wing heals. Though the unfamiliar season proves challenging, and even a little scary at times, the nightingale discovers there's beauty to be found in even the harshest weather — and with that comes newfound gratitude for the return of spring. —Synopsis provided by Candlewick
This charming story helps little readers learn how to adapt when faced with adversity. It's a tender tale of perseverance, kindness and friendship. Suzie Mason's charming illustrations immediately draw you in. Little ones will love the cute characters and parents will love the message.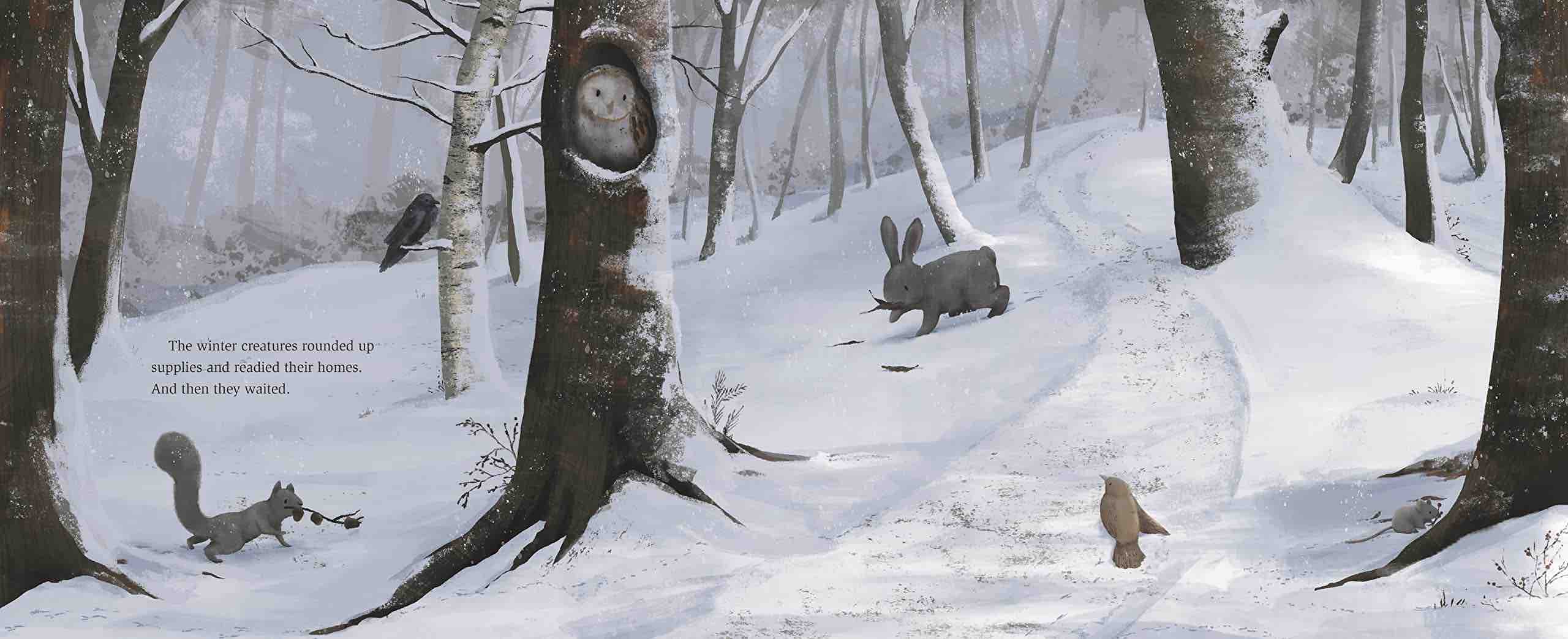 Copyright © 2022 Cracking the Cover. Unless otherwise noted, all books — digital and physical — have been provided by publishers in exchange for honest and unbiased reviews. All thoughts and opinions are those of the reviewer.