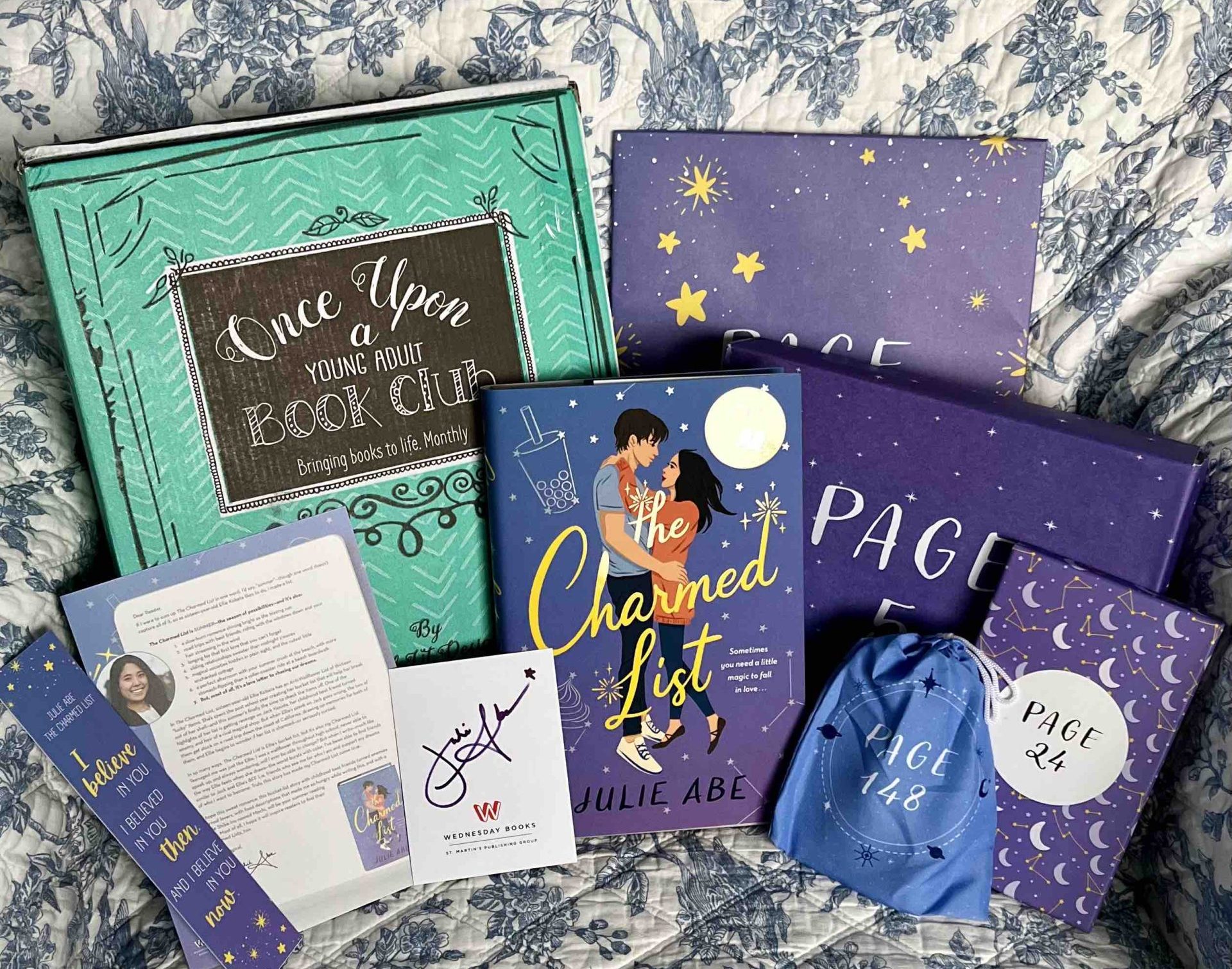 By now you've probably heard of book subscription boxes. You pay a certain amount each month and a book — or books — and book-related items are delivered to your doorstep. I recently received a review box from Once Upon a Book Club and discovered what sets this subscription service apart.
Once Upon a Book Club features two lines — adult and young adult. I received a previous Once Upon a Young Adult Book Club box — A Charmed Summer — that is sold as a ready-to-ship one-time, non-renewing order.
Each box features a newly released book, along with 3-5 individually wrapped gifts. But this is where the boxes differ from others. Those gifts have page numbers attached to them and relate specifically to something mentioned on that page. You're not supposed to open them until you reach the sticky note on those designated pages.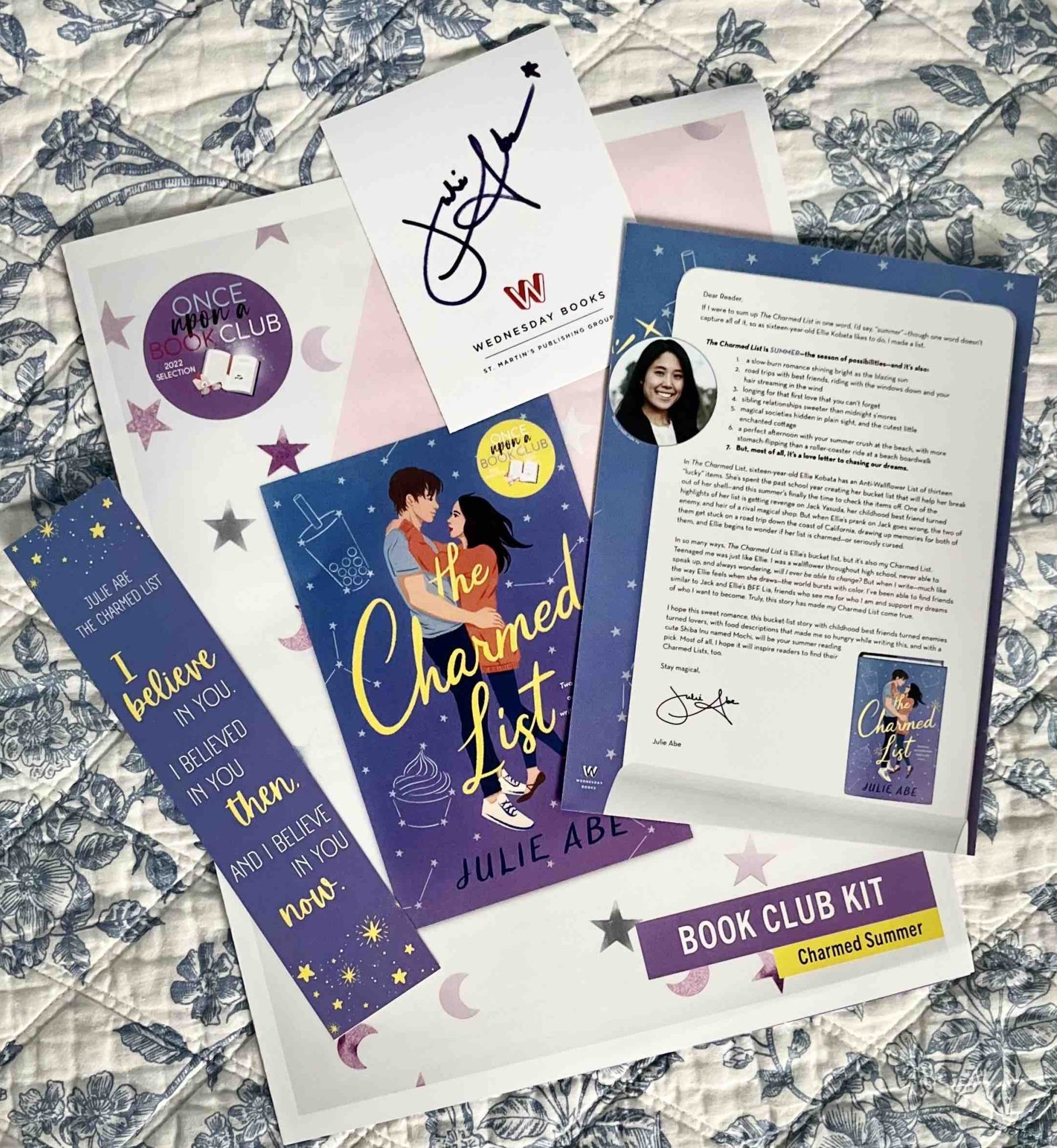 It sounds kind of gimmicky at first, but as you read, you realize how much thought went into each item. From the wrapping paper that corresponds to the book cover to the included Book Club Kit, everything is meticulously planned and designed.
I won't tell you what the gifts were, because the Charmed Summer box is still available for purchase. But I will say how surprised I was by the quality and diversity of the gifts — the final one extended an experience from the book right into my own home.
I've never personally subscribed to a book box service because I often have already read the books as digital or physical advanced reader copies. That's why I love Once Upon a Book Club's ready-to-ship option. It takes the mystery out of book selection while still giving you surprises along the way. And to be honest, if they offered a middle-grade option, I'd buy it in a heart-beat for my 8-year-old. She would absolutely love this set up.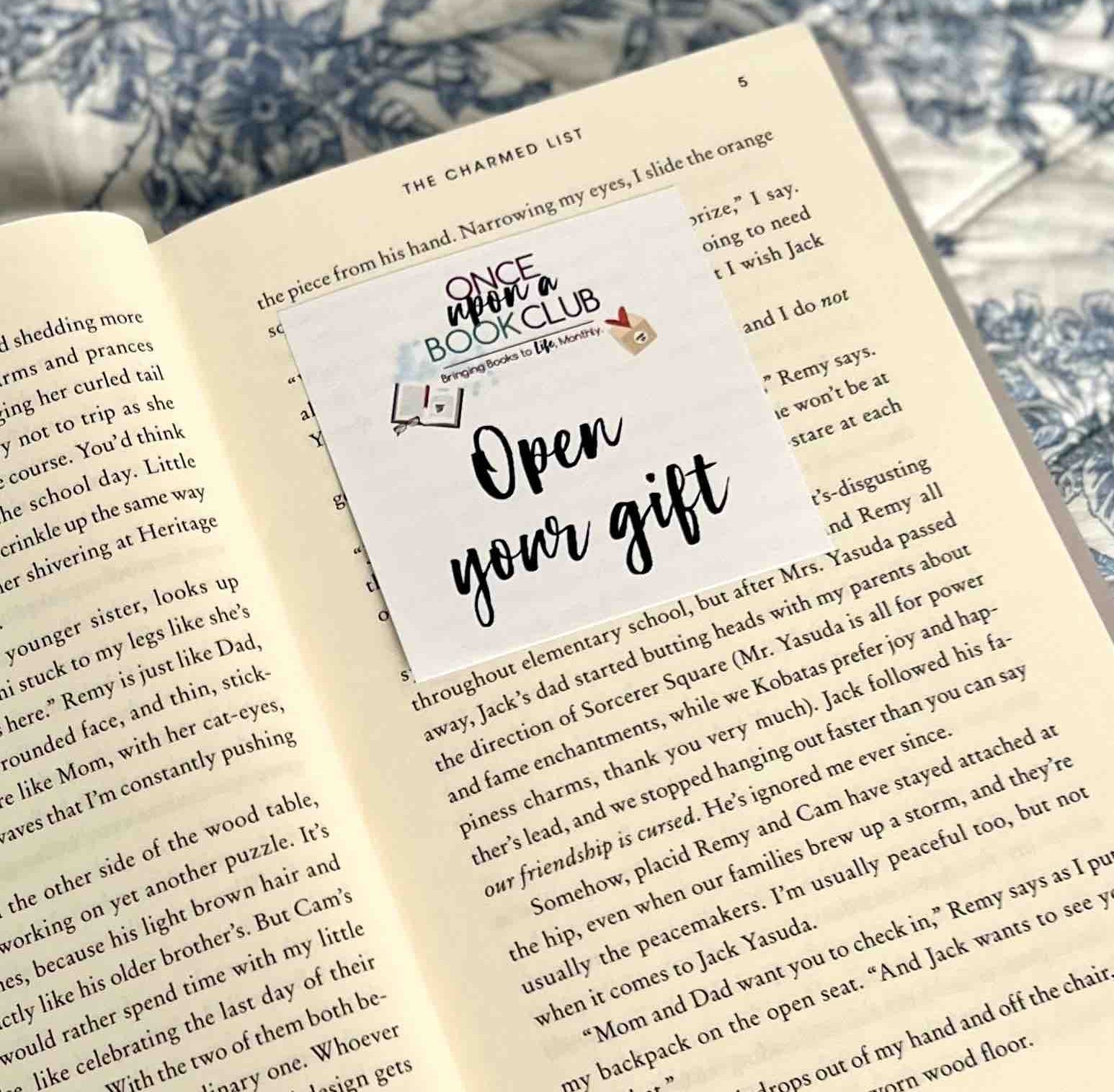 I think most readers would.
And as for the book included in my box, A Charmed List was delightful. Billed as the perfect summer read, I found it to be the perfect escape during a cold and snowy day — yes, we got snow in October! Author Julie Abe's writing is confident and familiar. Her characters are compelling and likeable and her settings magical.
You can learn more about Julie Abe's A Charmed List below.
THE CHARMED LIST, by Julie Abe, Wednesday Books, July 5, 2022, Hardcover, $18.99 (young adult)
Ellie Kobata has spent most of high school on the sidelines, keeping her art Instagram private and shying away from the world. She can't even tell her only friend, Lia, who she really is: Ellie is part of a secret magical community, and no one outside of it can know it exists. The only person Ellie could fully relate to was Jack Yasuda – her childhood friend who mysteriously started to snub her a few years ago.
But before senior year, Ellie is ready to take some risks and have a life-changing summer, starting with her Anti-Wallflower List – thirteen items she's going to check off one by one. With this list, she hopes to finally come out of her shell; even though she can't share her full self with the world. But when number four on Ellie's list goes horribly wrong ― revenge on Jack Yasuda ― she's certain her summer is cursed. Instead of spending her summer with Lia, Ellie finds herself stuck in a car with Jack driving to a magical convention. But as Ellie and Jack travel down the coast of California, number thirteen on her list ― fall in love ― may be happening without her realizing it. —Synopsis provided by Wednesday Books
Once Upon a Book Club boxes and subscriptions make a fun option for gifting heading into the holiday season.
Copyright © 2022 Cracking the Cover. Unless otherwise noted, all books — digital and physical — have been provided by publishers in exchange for honest and unbiased reviews. All thoughts and opinions are those of the reviewer.