THE THANK YOU BOOK, by Danna Smith and Juliana Perdomo, Little Simon, Sept. 6, 2022, Board Book, $7.99 (ages 0 and up)
As we head into the season of giving thanks, Danna Smith and Juliana Perdomo's The Thank You Book sets the tone.
"Thanking is easy. Thanking is fun.
It shows you are grateful when kind things are done.
From thanking your teacher for teaching, to thanking your vet for caring, from sharing a hug, to giving a card, this sweet book shows all the ways we can express gratitude. And as the book builds, so does the scale of the thanks, showing young readers that even if they start small, they can have a big impact. —Synopsis provided by Little Simon
Danna Smith's rhythmic text is simple and fun to read aloud, and Juliana Perdomo's sweet illustrations help set the tone. Bright colors and strong, graphic elements offer lots for kids to explore. Strong, chunky cardboard construction provide a sturdy product that should hold up to heavy use.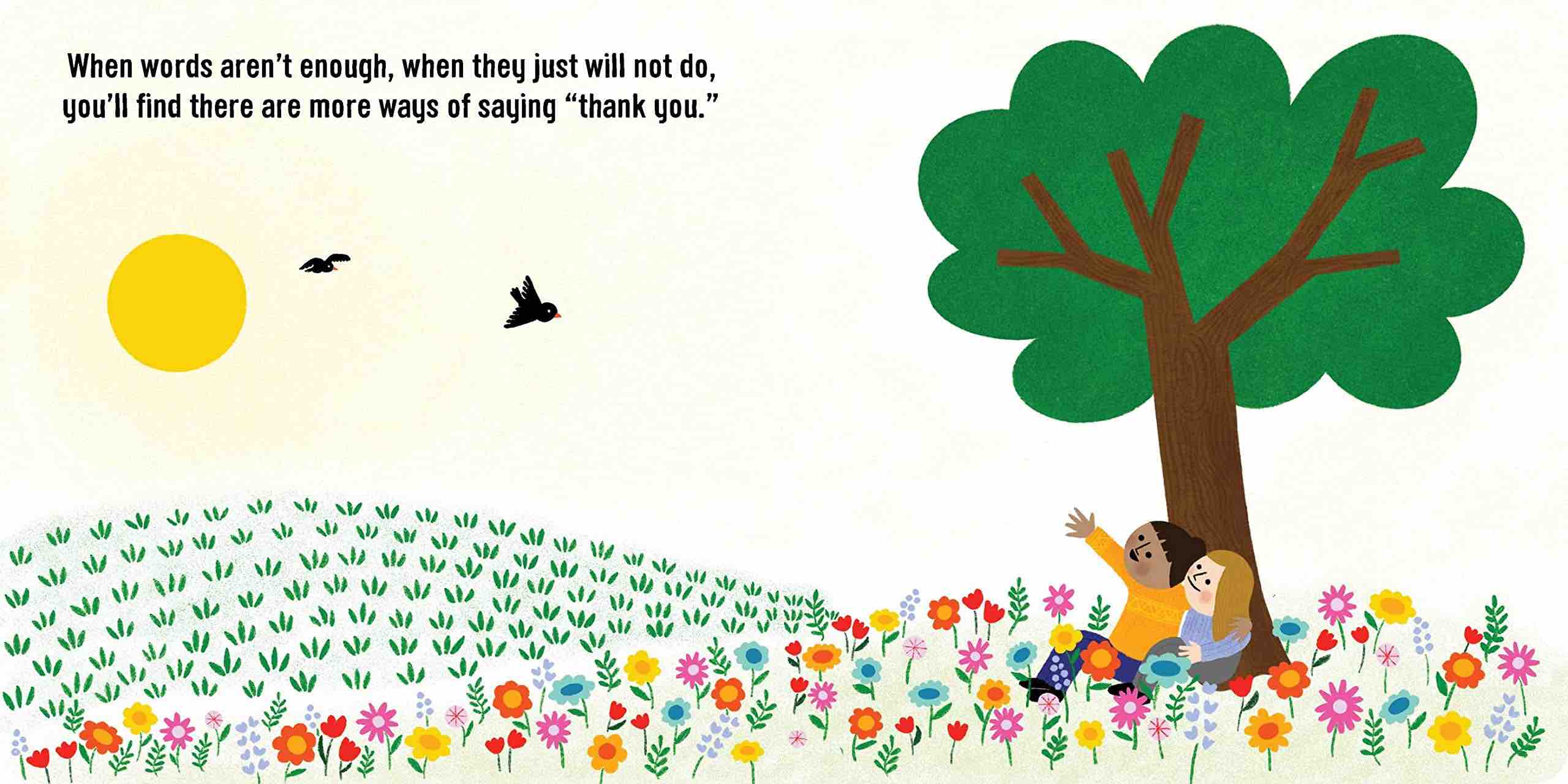 Copyright © 2022 Cracking the Cover. Unless otherwise noted, all books — digital and physical — have been provided by publishers in exchange for honest and unbiased reviews. All thoughts and opinions are those of the reviewer.