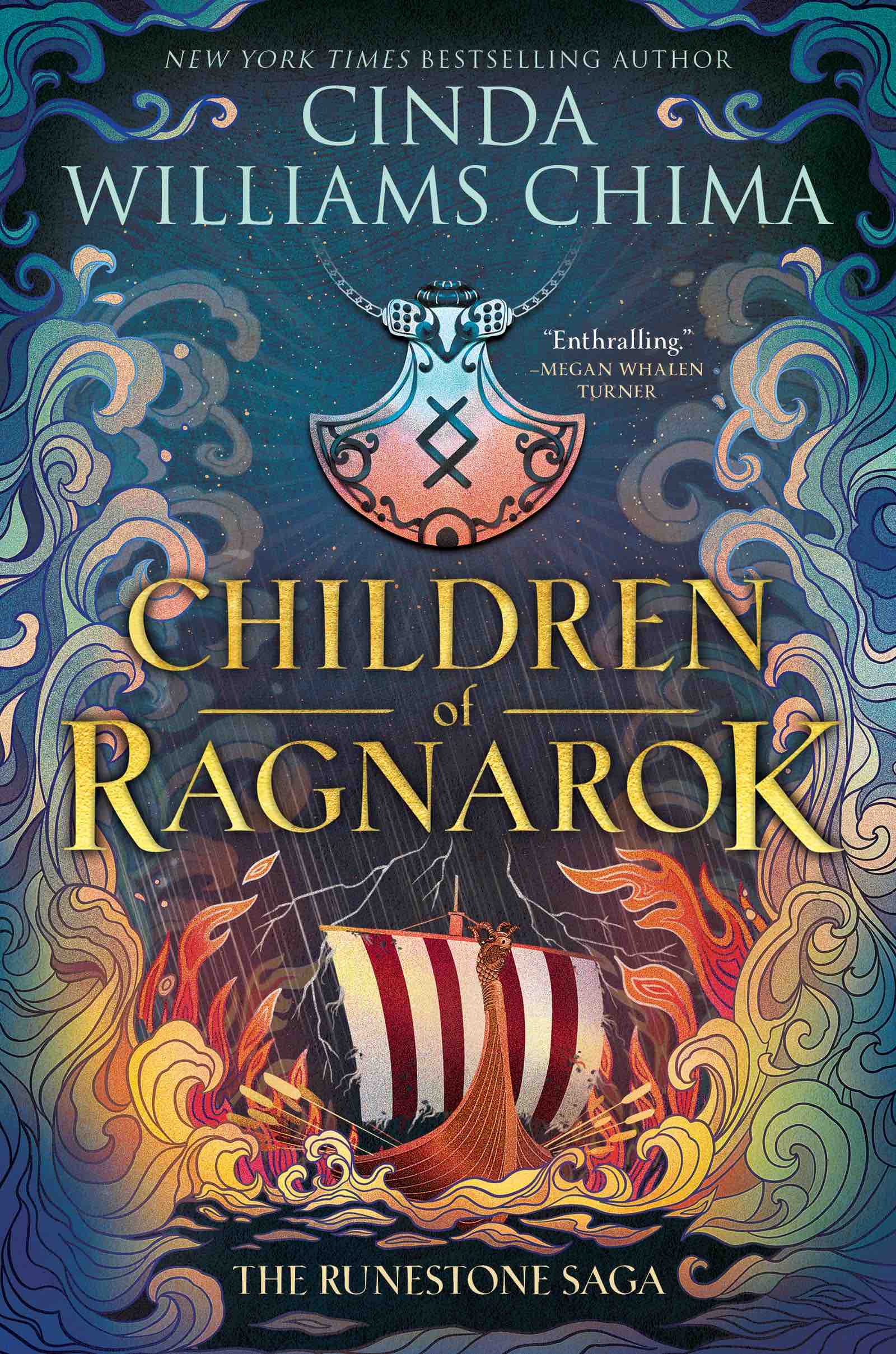 RUNESTONE SAGA: CHILDREN OF RAGNAROK, by Cinda Williams Chima, Balzer + Bray, Nov. 8, 2022, Hardcover, $18.99 (young adult)
A group of young people find themselves entangled in a world where past collides with present in The Children of Ragnarok, the first book in Cinda Williams Chima's new Runestone Saga.
Since Ragnarok — the great war between the gods and the forces of chaos — the human realm of the Midlands has become a desperate and dangerous place, bereft of magic.
Sixteen-year-old Eiric Halvorsen is among the luckier ones — his family has remained prosperous. But he stands to lose everything when he's wrongly convicted by a rigged jury of murdering his modir and stepfadir. Also at risk is Eiric's half-systir, Liv, who's under suspicion for her interest in seidr, or magic. Then a powerful jarl steps in: He will pay the blood price if Eiric will lead a mission to the fabled Temple at the Grove—the rich stronghold of the wyrdspinners, the last practitioners of sorcery.
Spellsinger, musician, and runecaster Reginn Eiklund has spent her life performing at alehouses for the benefit of her master, Asger, a fire demon she is desperate to escape. After one performance that amazes even herself, two wyrdspinners in the audience make Reginn an irresistible offer: return with them to the Temple to be trained in seidr, forever free of Asger.
Eiric's, Liv's, and Reginn's journeys converge in New Jotunheim, a paradise fueled by magic and the site of the Temple. They soon realize that a great evil lurks beneath the dazzling surface and that old betrayals and long-held grudges may fuel another cataclysmic war. It will require every gift and weapon at their command to prevent it. —Synopsis provided by Balzer + Bray
Children of Ragnarok is a sweeping fantasy that draws from Norse mythology. In it, author Cinda Williams Chima has created an immersive world that is at once familiar and foreign. This combo helps ground readers while still offering something unique and mysterious.
Chima isn't afraid to embrace the darker side of Norse history and mythology. Rather, she utilizes some of the brutal aspects to drive her story forward and really give a sense of how people live. It's not for the squeamish but is still appropriate for the intended YA audience.
Children of Ragnarok is character driven, told from the alternating viewpoints of Eiric and Reginn. Both are complex and driven by their pasts. Their stories weave together seamlessly, creating a fascinating narrative.
At more than 500 pages, Children of Ragnarok is a fairly thick book. And while Chima's pacing and storytelling is strong, it isn't a particularly fast read — you're not going to finish it in one sitting. As such, I suggest starting this one when you know you've got enough time to really dig into it.
Children of Ragnarock is a dark fantasy that features a solid cast of characters, including smart and independent women, full of twists and mystery.
Copyright © 2022 Cracking the Cover. Unless otherwise noted, all books — digital and physical — have been provided by publishers in exchange for honest and unbiased reviews. All thoughts and opinions are those of the reviewer.