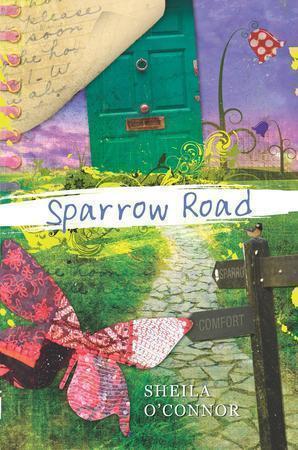 "SPARROW ROAD," by Sheila O'Connor, Putnam Juvenile, May 12, 2011, $16.99 (ages 9-12)
Twelve-year-old Raine O'Rourke loves her life just how it is — living in Milwaukee with her mom and grandpa Mac.
It's the summer before seventh grade and Raine is looking forward to business as usual, except that's not what happens. Instead, Raine's mom suddenly changes jobs, taking a position as a cook and housekeeper at Sparrow Road — a creepy, dilapidated estate that houses an eccentric group of artists.
Leaving grandpa Mac behind is bad enough, but the rules at Sparrow Road — No music, no TV, no computer, no telephone, and silence until supper every day — are even worse.
Raine doesn't want to be at Sparrow Road, and she can't understand why her mom does. And then there's her mom's relationship with Viktor, the elderly recluse and owner of the sprawling estate. He's nothing but thorns and prickles, but her mom is always heading off to town with him.
But even Viktor's rules can't keep Raine down. She soon forges friendships with the artists living at the estate, even breaking the "no talking" rule on occasion.
There's a haunting history to Sparrow Road and Raine is determined to figure it out. With the help of Josie and Diego, two free-spirited artists, Raine learns about Sparrow Road's past and begins to find her own path as an artist.
Raine is just starting to feel at home at Sparrow Road when an unexpected secret from her own past changes her life forever.
"Sparrow Road" is an unexpected yet welcome surprise. Author Sheila O'Connor doesn't rely on popular themes or storytelling trickery. Rather she uses her skills in character and scene development to tell a mature and engrossing story that celebrates middle readers' intelligence.
O'Connor's characters come to life under her careful tutelage. Josie, with her "rainbow colored hair" and patchwork dresses, is so full of life, she seems to jump off the page. And Diego becomes both a teacher and father figure to Raine as she learns to live with both the choices made for her and those she makes for herself.
One of the best things about "Sparrow Road" is that not all questions are answered. Yes, some things are rapped up in a nice little package, but it's also clear O'Connor's characters are not perfect and they will continue to grow beyond the pages of this book.
"Sparrow Road" is a heartfelt story that reads like a modern classic, making it a perfect choice for fans of reading of all ages.