MISS NEWBURY'S LIST, by Megan Walker, Shadow Mountain, Feb. 7, 2023, Paperback, $15.99 (young adult/ new adult/ adult fiction)
A young woman must choose between her heart and her duty to her family in Miss Newbury's List, by Megan Walker
England, 1820
Rosalind Newbury is counting down the days until her wedding to the Duke of Marlow, a man she has only met twice, and she knows exactly how she wants to spend her time. As a child, Ros created a list of ten things to do before her wedding day. So far, she has done none of them.
She is determined to tackle each item, though she'll have to accomplish them all in secret. After all, a soon-to-be-duchess is not usually allowed to bury treasure in the pasture, eat sweets all day, or learn how to swim. She enlists the help of her best friend, Liza, who brings along her cousin, Charlie, a prodigal son-turned-boxer who has come to the countryside to mend his reputation and learn how to be his father's heir.
Together, the three of them work to complete the list, and as each item is crossed off, an unlikely friendship blossoms between Ros and Charlie. The more time they spend together, the more Ros falls in love with this imperfect man and his good heart.
With the wedding looming, Ros must decide to either admit her romantic feelings for Charlie and risk her family's future, or keep her promise to marry the duke and start a new life as a noblewoman. —Synopsis provided by Shadow Mountain
Shadow Mountain's Proper Romance line is my guilty pleasure. While I've been attracted to the all the books to varying degrees, there isn't one I haven't enjoyed. The same and more can be said for Megan Walker's Miss Newbury's List.
As is often the case with these books, Miss Newbury's List came along at just the right time. We've had a long, grey, wet winter in Utah, and Miss Newbury's List was just the thing I needed to brighten up my day.
Rosalind is a good daughter who is willing to sacrifice love for her family's future standing, or at least she thinks she is. Even before she meets Charlie, Rosalind is already uneasy about her planned future. And when Charlie, apparent scoundrel that he is, pushes her to study her own desires it becomes clear that he wants what's best for her.
As a character, Rosalind is a bit bland to begin with. It's her list that gives her a spark, and as she progresses, she becomes infinitely more interesting. Charlie, on the other hand is a bit of a cad, but a likeable one. He is infinitely more complex than he first appears, and the two characters play well off each other.
Miss Newbury's List goes beyond the expected historical romance tropes by the way of Rosalind's list. It makes you as a reader — young or old — consider what things you want/need to accomplish before a life-changing event. The process Rosalind goes through adds depth and a sense of contemplation to the entire narrative.
Set in the Regency era, Miss Newbury's List features youngish characters of varying personalities against the backdrop of a "chaste" romance making it suitable for fans of young adult, new adult, and adult fiction.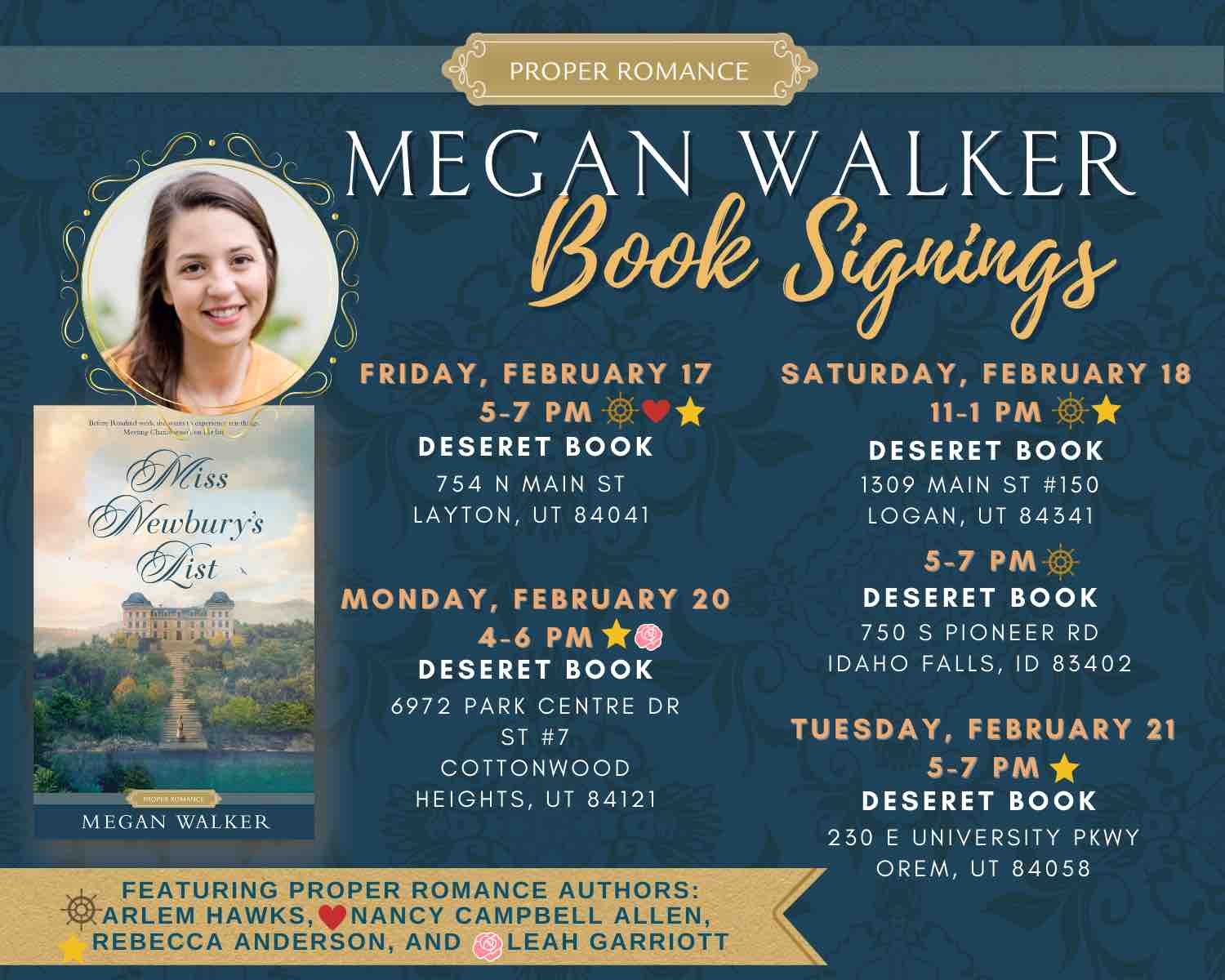 *Miss Newbury's List is the 47th installment in the Proper Romance series, a collection of award-winning, romance novels written by 12 authors across a wide spectrum of genres, including Regency, Victorian, and Contemporary. These stories feature relatable heroines, handsome heroes, obstacles to overcome and happy endings. Learn more at www.properromance.com.
Copyright © 2023 Cracking the Cover. Unless otherwise noted, all books — digital and physical — have been provided by publishers in exchange for honest and unbiased reviews. All thoughts and opinions are those of the reviewer.