SUNNY AND OSWALDO, by Nicole Melleby and Alexandra Colombo, Algonquin Young Readers, Feb. 7, 2023, Hardcover, $18.99 (ages 4-8)
A girl is forced to consider other people's feelings when her dad brings home a cat in Sunny and Oswaldo, by Nicole Melleby and Alexandra Colombo.
Sunny does not like cats — especially Oswaldo. He's cranky and mean. Sunny's dad loves Oswaldo. She does not understand why. When Oswaldo doesn't come home one day, Sunny is happy. But her dad is sad. Sunny wants her dad to be happy, so she helps him look for Oswaldo. But can Sunny and Oswaldo ever get along? —Synopsis provided by Algonquin Young Readers
Sunny and Oswaldo is a story many can relate to — not because lots of people suddenly find a cat they don't want in their home, but because we often find ourselves in situations we don't like. In the case of Sunny and Oswaldo, Sunny is forced to look beyond her own desires. And though the story is about a cat, young readers will get that there's more to this story.
Author Nicole Melleby's text is simple and straightforward. And Alexandra Colombo's illustrations are bright and expressive. Kids will especially appreciate the feline interactions.
The publisher's suggested age range for Sunny & Oswaldo is 4 to 8, but due to it's simplicity, ages 3 to 7 (preschool to first grade) is a better fit.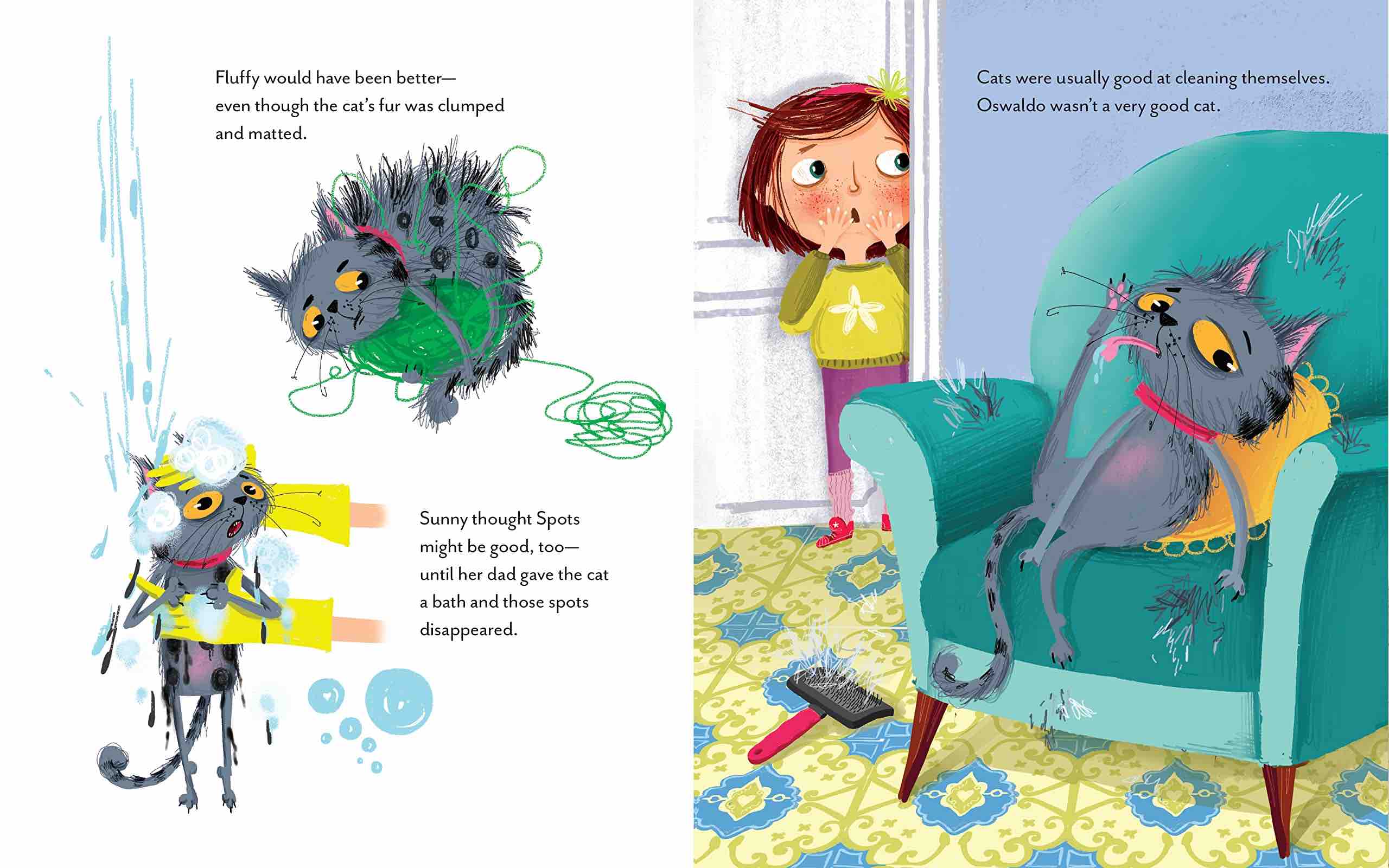 Copyright © 2023 Cracking the Cover. Unless otherwise noted, all books — digital and physical — have been provided by publishers in exchange for honest and unbiased reviews. All thoughts and opinions are those of the reviewer.