AROUND ANTARCTICA: EXPLORING THE FROZEN SOUTH, by Tania Medvedeva and Maria Vyshinskaya, Thames & Hudson, Feb. 14, 2023, Hardcover, $27.95 (ages 8-12)
Travel to southernmost continent in Around Antarctica: Exploring the Frozen South, by Tania Medvedeva and illustrated by Maria Vyshinskaya.
Tom, an intrepid journalist, has long dreamed of visiting Antarctica ― and finally his dream is coming true. He's off on an adventure as part of a scientific expedition!
This foldout book follows him on his journey as he learns all about the ice-covered landmass and the people who work there. It includes interviews with real-life polar explorers, who underline the deadly impact of global warming on the environment. Based on multiple scientific sources and studies, and brimming with detailed, colorful illustrations, fact-filled Around Antarctica will appeal to budding environmentalists and explorers. Illustrated in color throughout. —Synopsis provided by Thames & Hudson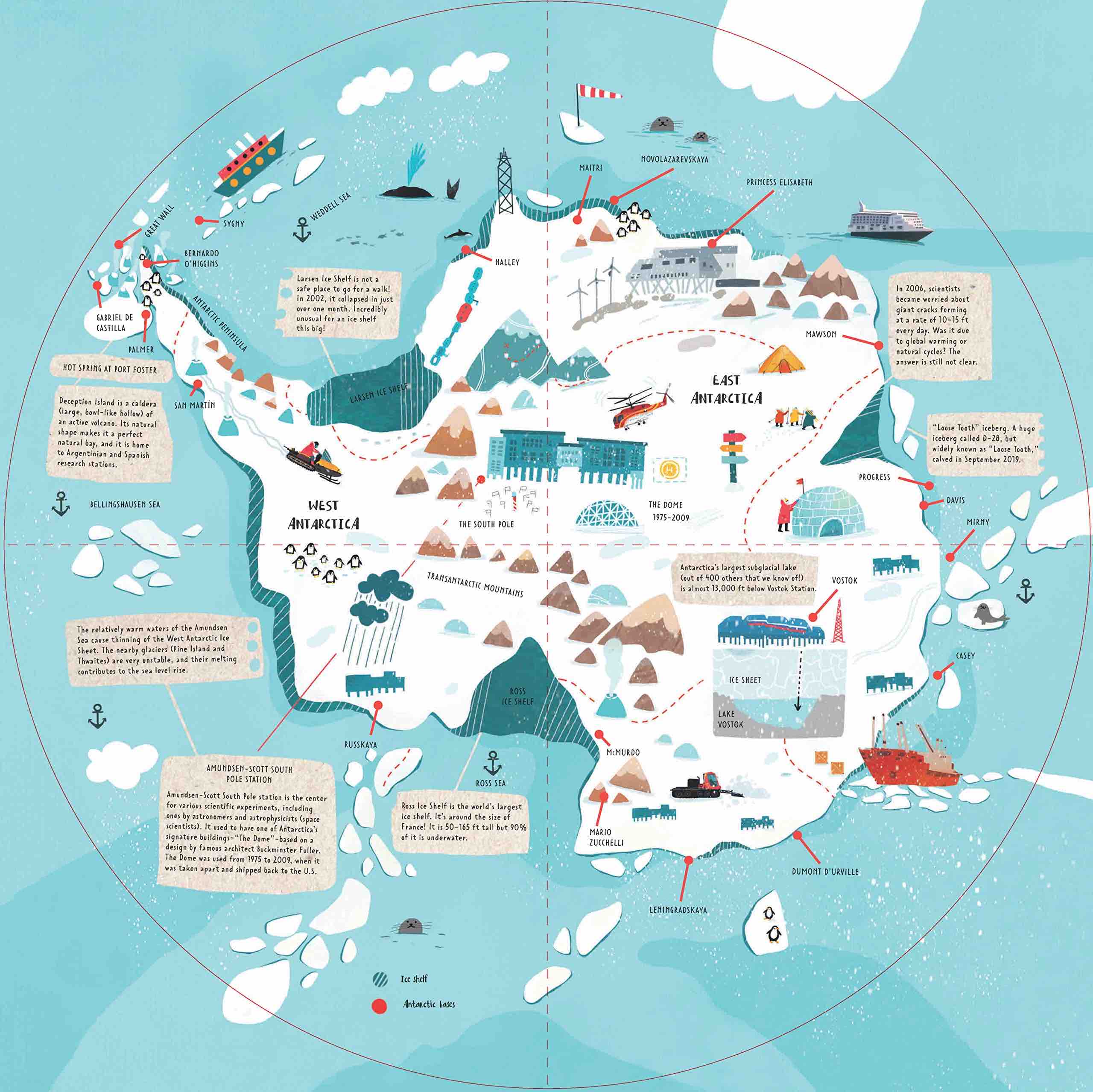 Who said middle readers have outgrown picture books? Around Antarctica: Exploring the Frozen South is a picture-perfect look at Antarctica.
The first thing you'll notice with Around Antarctica is its unusual shape. Closed, it's a quarter of a circle. Open, it's a half circle. And on four spreads, the half opens into a full circle.
Tania Medvedeva's text is not only informative, but interesting as well. Short paragraphs are paired with labels, speech bubbles and descriptions. Her writing is accessible and well-researched.
Maria Vyshinskaya's illustrations bring the text to life. She utilizes colors to emphasize different elements. Accurate maps and diagrams help readers get a true sense of the information.
Around Antarctica is a brilliant option for budding scientists and readers who enjoy different formats.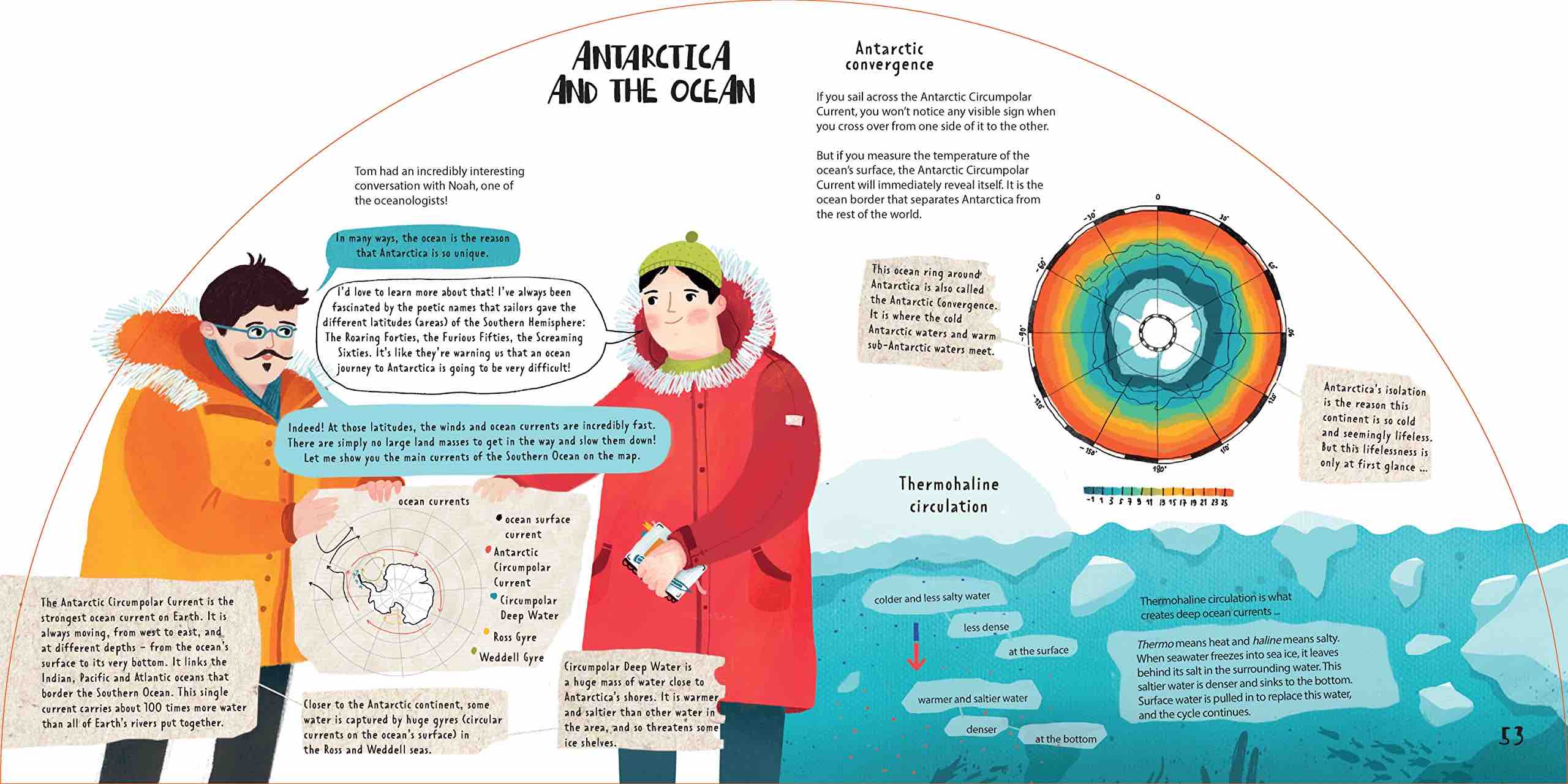 Copyright © 2023 Cracking the Cover. Unless otherwise noted, all books — digital and physical — have been provided by publishers in exchange for honest and unbiased reviews. All thoughts and opinions are those of the reviewer.