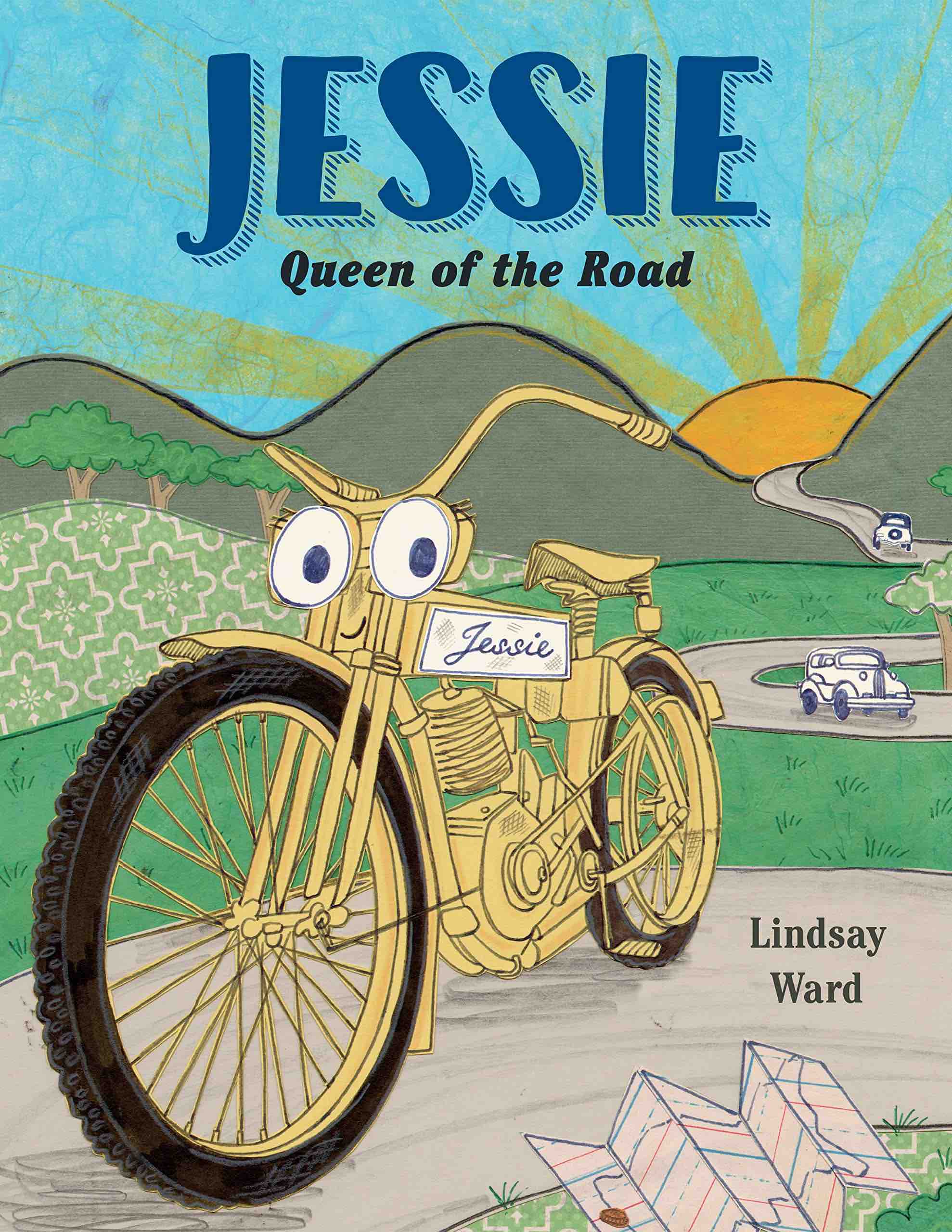 JESSIE: QUEEN OF THE ROAD, by Lindsay Ward, Two Lions, Jan. 31, 2023, Hardcover, $17.99 (ages 4-8)
Join a trailblazing motorcycle as she defies societal norms in Jessie: Queen of the Road, by Lindsay Ward.
In the early twentieth century, a teenage Jessie races the streets of New York City ― the only female motorcycle around. After being called unladylike too many times, she leaves and becomes the first female motorcycle to traverse America. But a few years later, when she tries to enlist during World War I, she's turned down because she's a woman. So, she sets her own course, meeting other female motorcycles, working as a stunt rider, and eventually becoming a courier during World War II. Over the decades and after many achievements ― and a few color changes ― one thing is clear to Jessie: there's always a new adventure just around the bend.
Inspired by seven women who rode motorcycles and achieved notable distinctions in an era when they faced numerous barriers, this story is a reminder of the possibilities that await us and what we can accomplish, even against the odds. —Synopsis provided by Two Lions
Jessie is a hybrid of seven women — the Van Buren sisters, Dorothy Rice, Effie and Avis Hotchkiss, Bessie Stringfield and Olive Hager — who were motorcycling pioneers. These women accomplished extraordinary things during a time when women were expected to quiet and genteel.
Author/illustrator Lindsay Ward's choice to depict Jessie as a motorcycle rather than a person lends to this amalgamation and is helpful when explaining to kids that Jessie is a character that represents real people.
Ward's text is simple and clear with a bounce to it that makes it a fun read-aloud. Her illustrations are bold and emotive, inviting readers to explore.
An author's note provides the much-needed inspiration for the book. It includes to photographs, a timeline and snippets on each of the seven women listed above.
Jessie: Queen of the Road is an engaging historical fiction picture book that should appeal to a large cross-section of kids.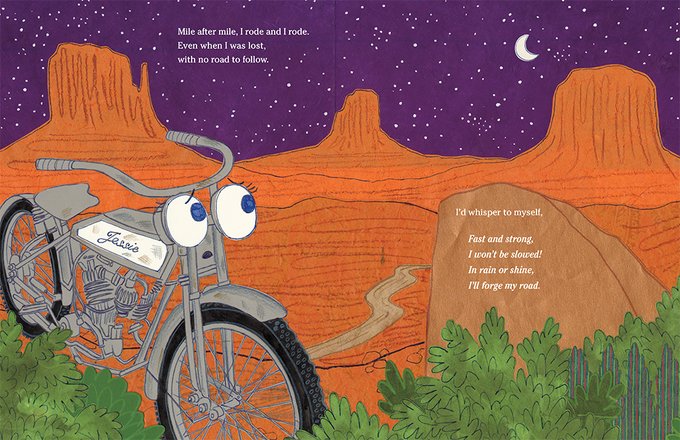 Copyright © 2023 Cracking the Cover. Unless otherwise noted, all books — digital and physical — have been provided by publishers in exchange for honest and unbiased reviews. All thoughts and opinions are those of the reviewer.