A group of girls create their school's inaugural basketball team in Hoops: A Graphic Novel, by Matt Tavares.
A work of fiction inspired by a true story, Matt Tavares's debut graphic novel dramatizes the historic struggle for gender equality in high school sports.
It is 1975 in Indiana, and the Wilkins Regional High School girls' basketball team is in their rookie season. Despite being undefeated, they practice at night in the elementary school and play to empty bleachers. Unlike the boys' team, the Lady Bears have no buses to deliver them to away games and no uniforms, much less a laundry service. They make their own uniforms out of T-shirts and electrical tape. And with help from a committed female coach, they push through to improbable victory after improbable victory. —Synopsis provided by Candlewick
Like so many other middle readers, my 9-year-old devours graphic novels. Her favorite to date is Swim Team (she's a swimmer), by Johnnie Christmas, but Hoops, by Matt Tavares, quickly has become a close second.
Illustrated in full color, Hoops helps readers understand women's ongoing fight for equality in all fields. Quickly paced and full of energetic images, it's not hard to see why kids would be drawn to it. Tavares does an excellent job balancing text and art, creating a cohesive whole.
My 9-year-old got to my review copy of Hoops before me, and I had to promise to return it once I finished writing this review. "Would you like to read this again?" I asked her. With big eyes and a huge smile, she emphatically stated, "YES!"
I can't think of a better recommendation.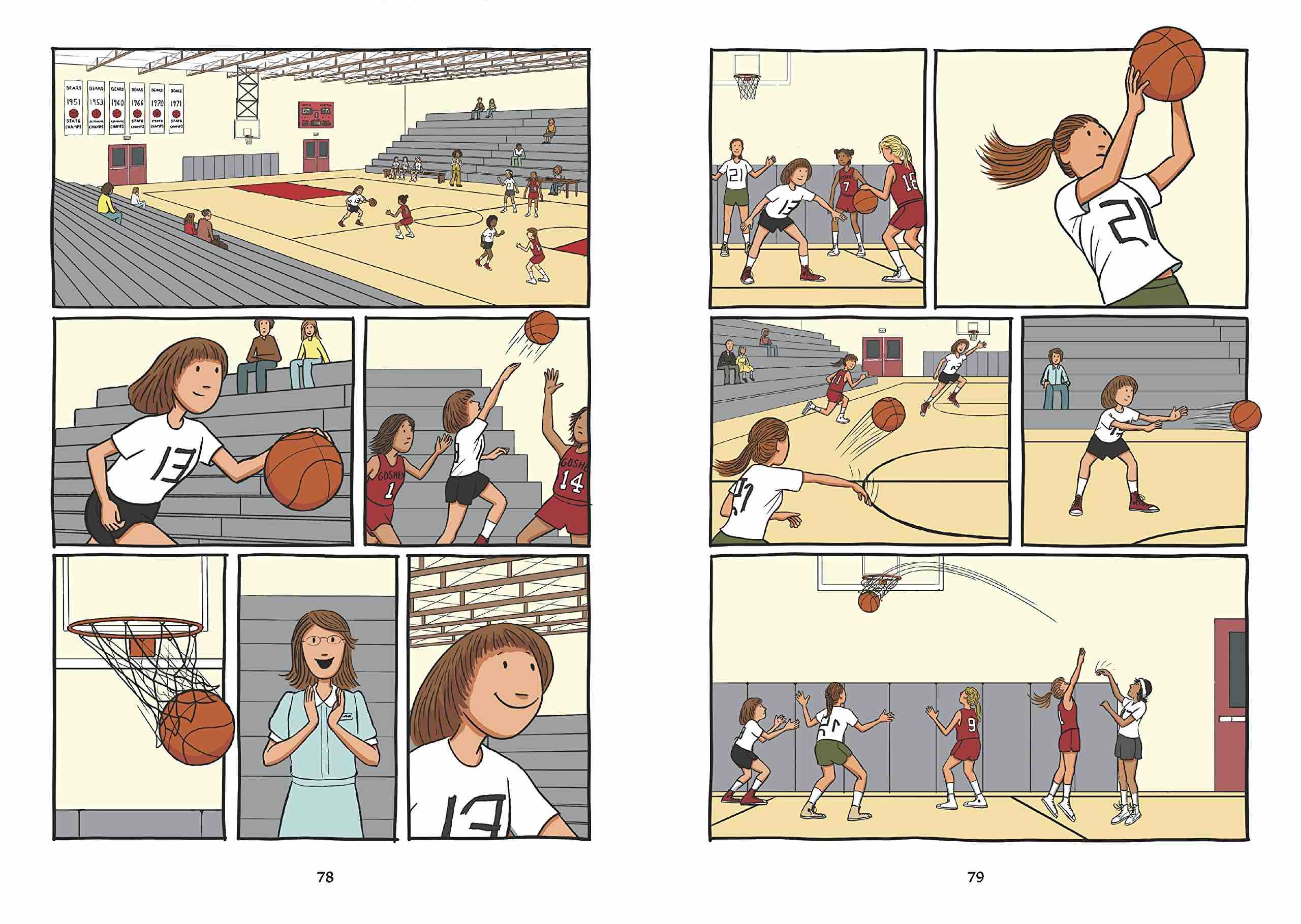 Copyright © 2023 Cracking the Cover. Unless otherwise noted, all books — digital and physical — have been provided by publishers in exchange for honest and unbiased reviews. All thoughts and opinions are those of the reviewer.