BEA WOLF, by Zach Weinersmith and Boulet, First Second, March 21, 2023, Hardcover, $19.99 (ages 8-12)
A gang of kids defend their tree house from a fun-hating adult in Bea Wolf, a graphic novel retelling of Beowulf, by Zach Weinersmith.
Listen! Hear a tale of mallow-munchers and warriors who answer candy's clarion call!
Somewhere in a generic suburb stands Treeheart, a kid-forged sanctuary where generations of tireless tykes have spent their youths making merry, spilling soda, and staving off the shadow of adulthood. One day, these brave warriors find their fun cut short by their nefarious neighbor Grindle, who can no longer tolerate the sounds of mirth seeping into his joyless adult life.
As the guardian of gloom lays siege to Treeheart, scores of kids suddenly find themselves transformed into pimply teenagers and sullen adults! The survivors of the onslaught cry out for a savior ― a warrior whose will is unbreakable and whose appetite for mischief is unbounded.
They call for Bea Wolf. —Synopsis provided by First Second
Bea Wolf is written in a ballad-style format that is sure to quickly catch readers' attention:
"The flower-skirted fighter unfastened her helm. 'I am sorry I did not signal our coming. Such was our haste.
'My queen is Heidi, her side is my home,
But we've heard of demonic adults, dark days for Roger.'"
This bold prose is quirky, and snarky and lends itself perfectly to this saga.
As great as the text of Bea Wolf is, the book would not be as successful without its bold black-and-white illustrations. In it, French cartoonist Boulet captures energy and emotion with a touch of snarky darkness on the side.
Bea Wolf is a wonderful mashup of magic and realism. It celebrates the joys of childhood where freedom to play, to be creative are at the forefront. This is a book kids won't easily forget.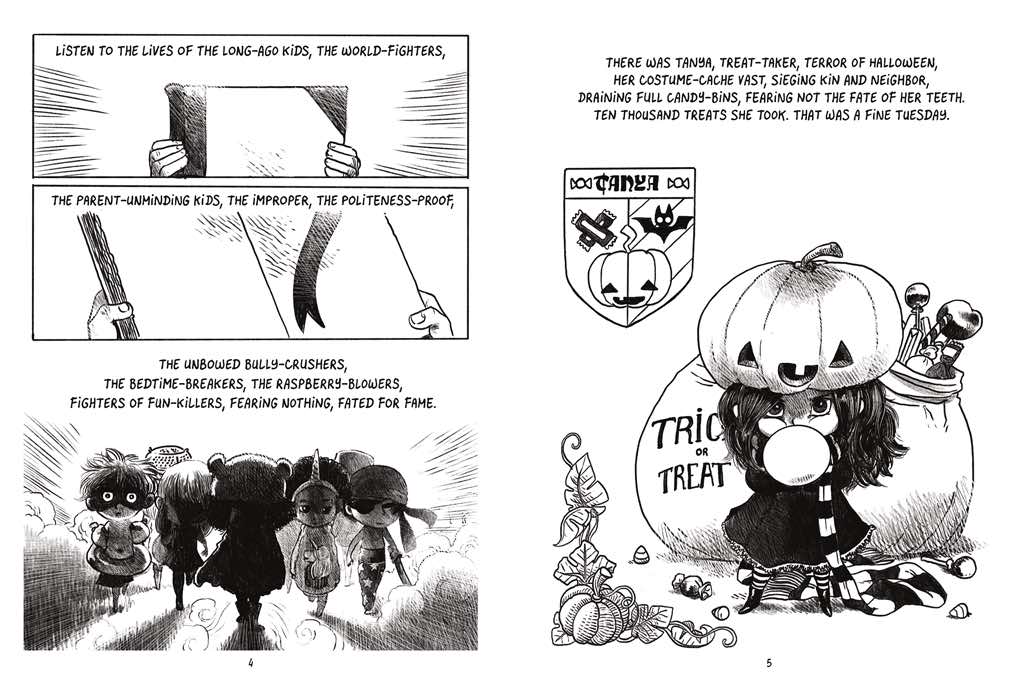 Copyright © 2023 Cracking the Cover. Unless otherwise noted, all books — digital and physical — have been provided by publishers in exchange for honest and unbiased reviews. All thoughts and opinions are those of the reviewer.