THE ART AND LIFE OF HILMA AF KLINT, by Ylva Hillström and Karin Eklund, Thames & Hudson, Feb. 14, 2023, Hardcover, $19.95 (ages 4-8)
Delve into the world of abstract art in The Art and Life of Hilma AF Klint, a biography by Ylva Hillström and Karin Eklund.
Hilma af Klint (1862–1944) began painting her abstract and highly symbolic images as early as 1906, long before Kandinsky and Malevich arrived at what has generally been regarded as the birth of modern abstract art. She was heavily influenced by spiritual ideologies and claimed that she painted on instruction from the spirit world, for the future. Until recently overlooked by art historians, she is now lauded around the world, and was the subject of the highest-attended single exhibition in the Guggenheim's history, Hilma af Klint: Paintings for the Future. —Synopsis provided by Thames & Hudson
The Art and Life of Hilma AF Klint is the first picture book on the artist and her work.
Author Ylva Hillström has done extensive research into Hilma's life, and that shows. She deftly captures her thought process and beliefs in an accessible way.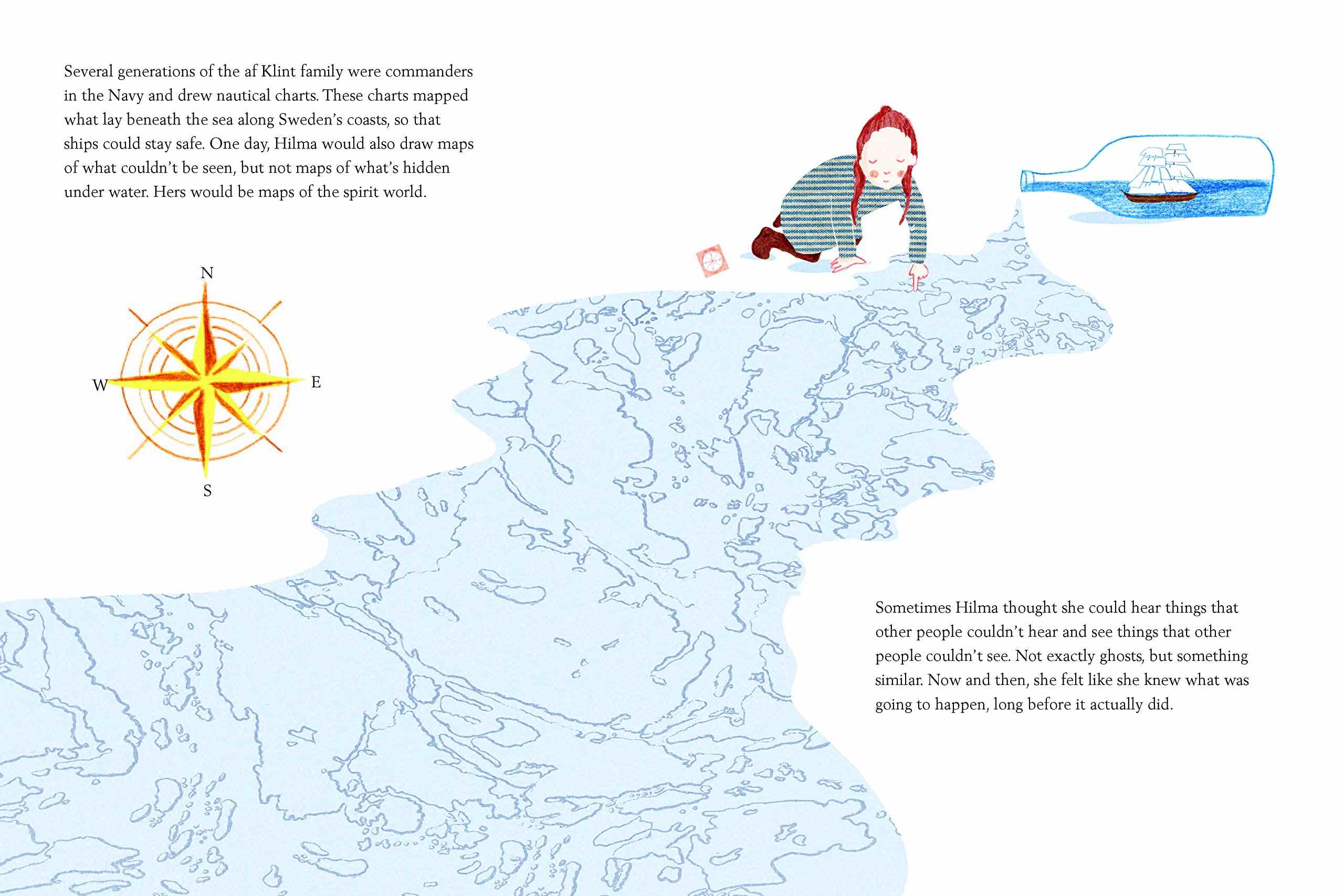 While Hillström's writing is excellent, The Art and Life of Hilma AF Klint would not be successful without the pictures. Reproductions of Hilma's actual art are incorporated throughout the book. Artist Karin Eklund's illustrations are distinctly different while still celebrating Hilma's style. This juxtaposition makes for a unique and thoughtful reading experience.
While you may be drawn to biographies of more "main-stream artists," it's worth picking up The Art and Life of Hilma AF Klint. It's an excellent exploration of an artist's inspiration and how art mirrors the questions and beliefs born from daily experiences.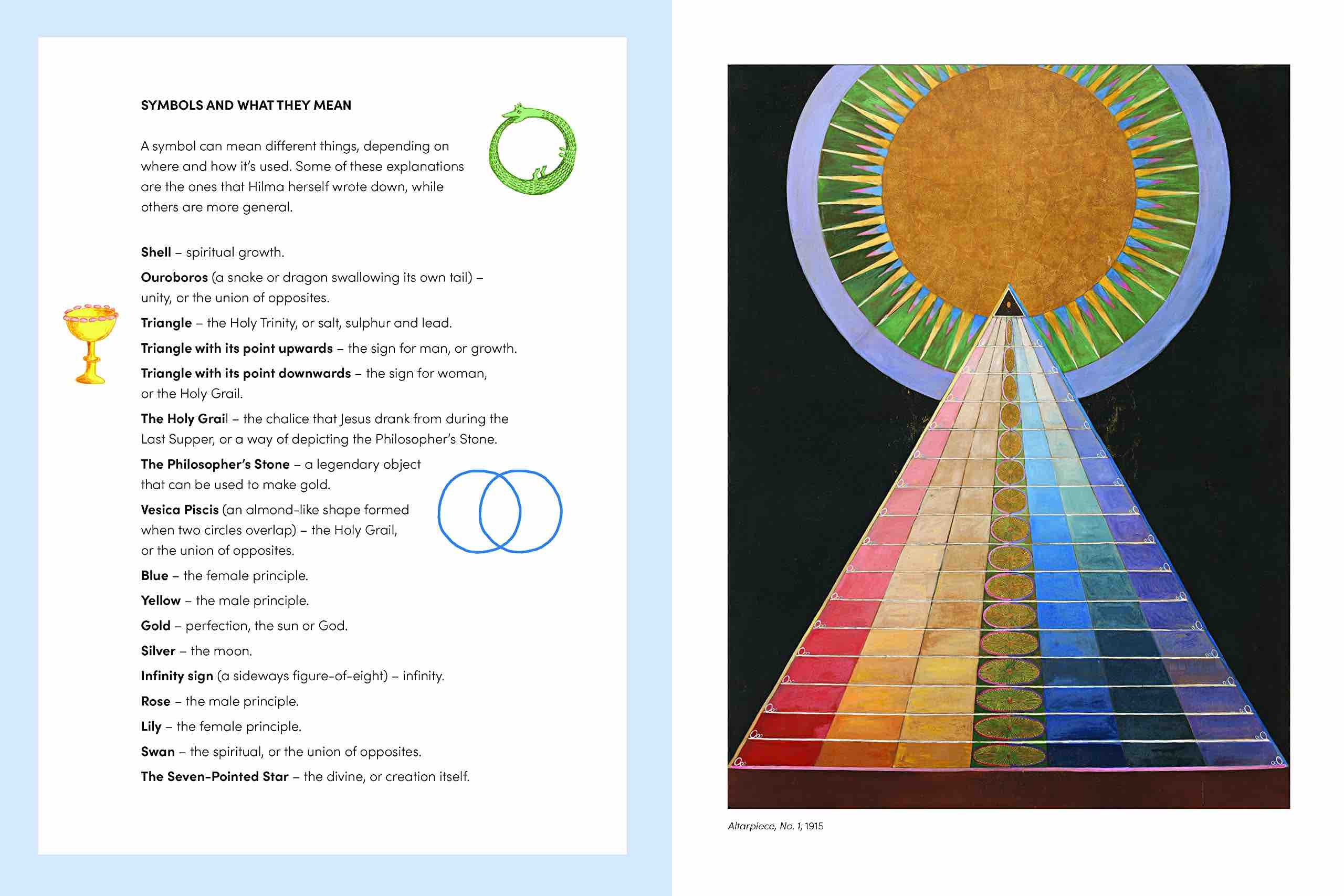 Copyright © 2023 Cracking the Cover. Unless otherwise noted, all books — digital and physical — have been provided by publishers in exchange for honest and unbiased reviews. All thoughts and opinions are those of the reviewer.