Arbor Day is quickly approaching. The last Saturday in April, it's a day for appreciating and planting more trees. The following books celebrate the impact of trees on communities around the world. They are listed in order of suggested age and range from 4 to 9. 
A portrait of some of the world's most incredible trees, seen through the eyes of a landscaper who loves them — and his granddaughter who is beginning to understand why.
Why am I in awe of trees?
Trees are astounding!
Let me share with you, mi niña,
some of the reasons why.
As he works with his young granddaughter to nurture a potted sapling, a Latino landscaper shares his love and admiration of trees. From the extraordinary rainbow gum tree to the mighty, towering redwood, each of the thirteen specimens he tells of is a miracle of the natural world — and some are strange beyond the wildest imagining. —Synopsis provided by Candlewick
This love letter to trees is full of light, color and enthusiasm. It's fun to read aloud, and author-illustrator Lulu Delacre's use of seeds, fronds, and leaves imbedded within her art creates a sort of look-and-find element as well. An author's note, glossary, and further information on the featured trees is included at the end.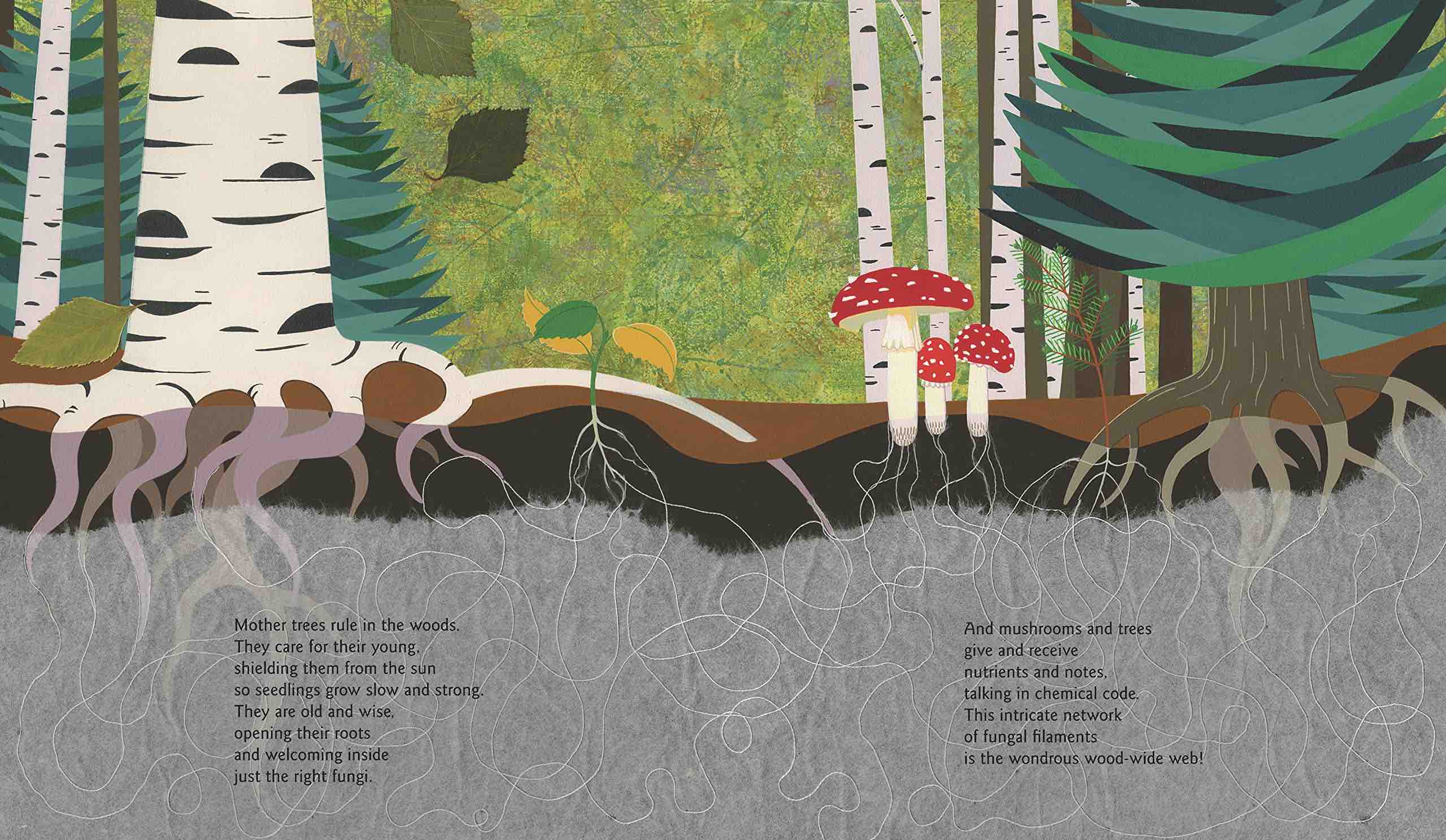 ---
In an alternate past — or possible future — a mighty tree stands on the banks of a winding river, bearing silent witness to the flow of time and change. A family farms the fertile valley. Soon, a village sprouts, and not long after, a town. Residents learn to harness the water, the wind, and the animals in order to survive and thrive. The growing population becomes ever more industrious and clever, bending nature itself to their will and their ambition: redirecting rivers, harvesting lumber, reshaping the land, even extending daylight itself. . . .
The Tree and the River is an time-lapse reimagining of human civilization, and a meditation on the relationship between two mighty forces: nature and humankind. —Synopsis provided by Candlewick
This wordless picture book asks readers to create their own narrative around the images as they unfold. The only things that remain stationary are the tree and river, providing a reference point and thought-provoking journey. This book is beautiful on its own, but could be a really fun resource in a classroom setting, as well.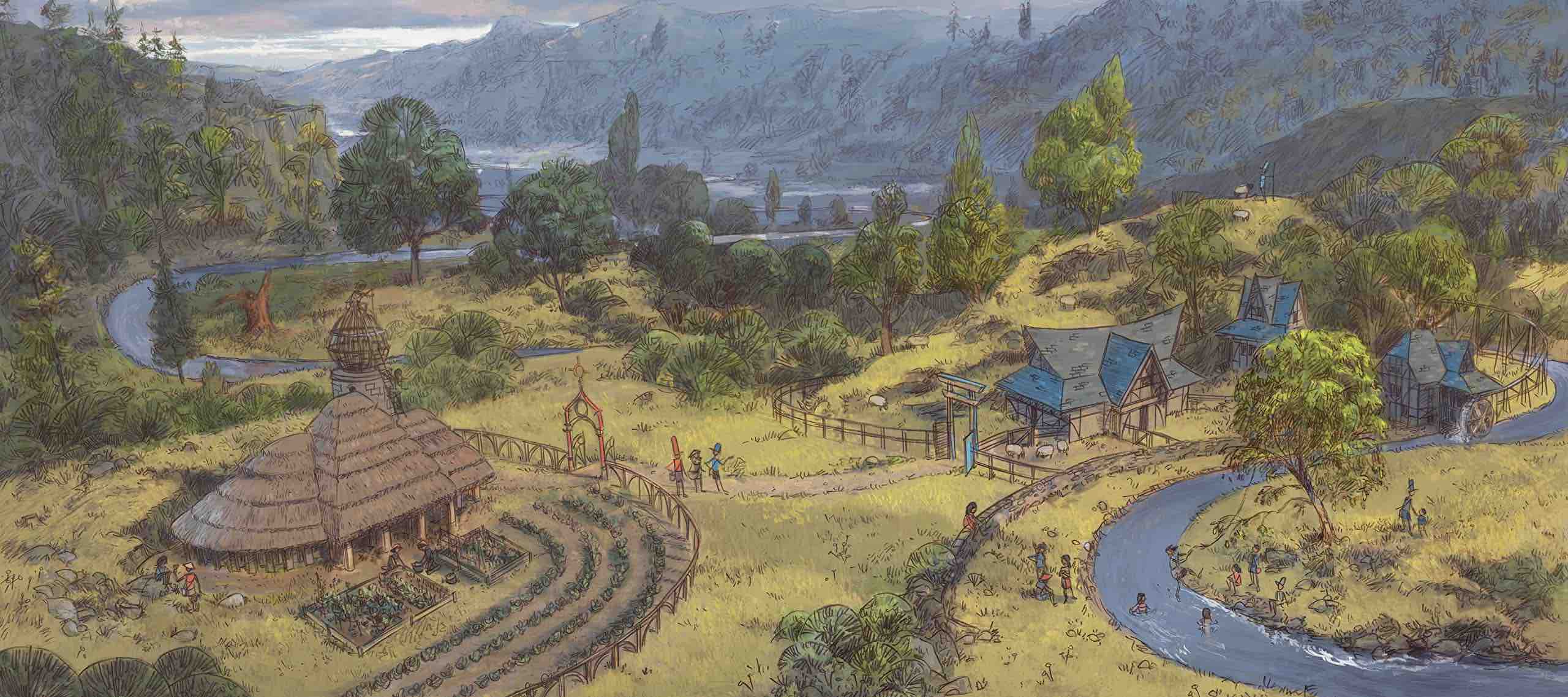 ---
TREES: HAIKU FROM ROOTS TO LEAVES, by Sally M. Walker and Angela Mckay, Candlewick, March 14, 2023, Hardcover, $19.99 (ages 7-9)
perched on a branch,
the crow's nest amid green sails
a place for daydreams
From the giant tree ferns of the forests primeval to the hardy sycamores of today's urban forests, experience the essence of trees through poems that engage with every season and stage of the life cycle, from seed to photosynthesis. A broad exploration of a majestic subject, this collection of haiku touches on such topics as the importance of trees to other living creatures and the communication of trees with one another through a complex network of roots. Paired with Angela Mckay's patterned artwork, Sally M. Walker's third collection, a companion to Earth Verse and Out of This World, encourages respect and care for our arboreal neighbors. Back matter includes a time line, an author's note, a glossary, and a select bibliography for curious readers. —Synopsis provided by Candlewick
Poetry is said to speak to the soul. So, too, does nature. What better pairing than the two? Each spread in this book stands alone in that you can explore it one poem at a time or the collection as a whole. It's thoughtful prose in enjoyable to read aloud and silently ponder. It would work well with poetry units in school or just to enjoy at home.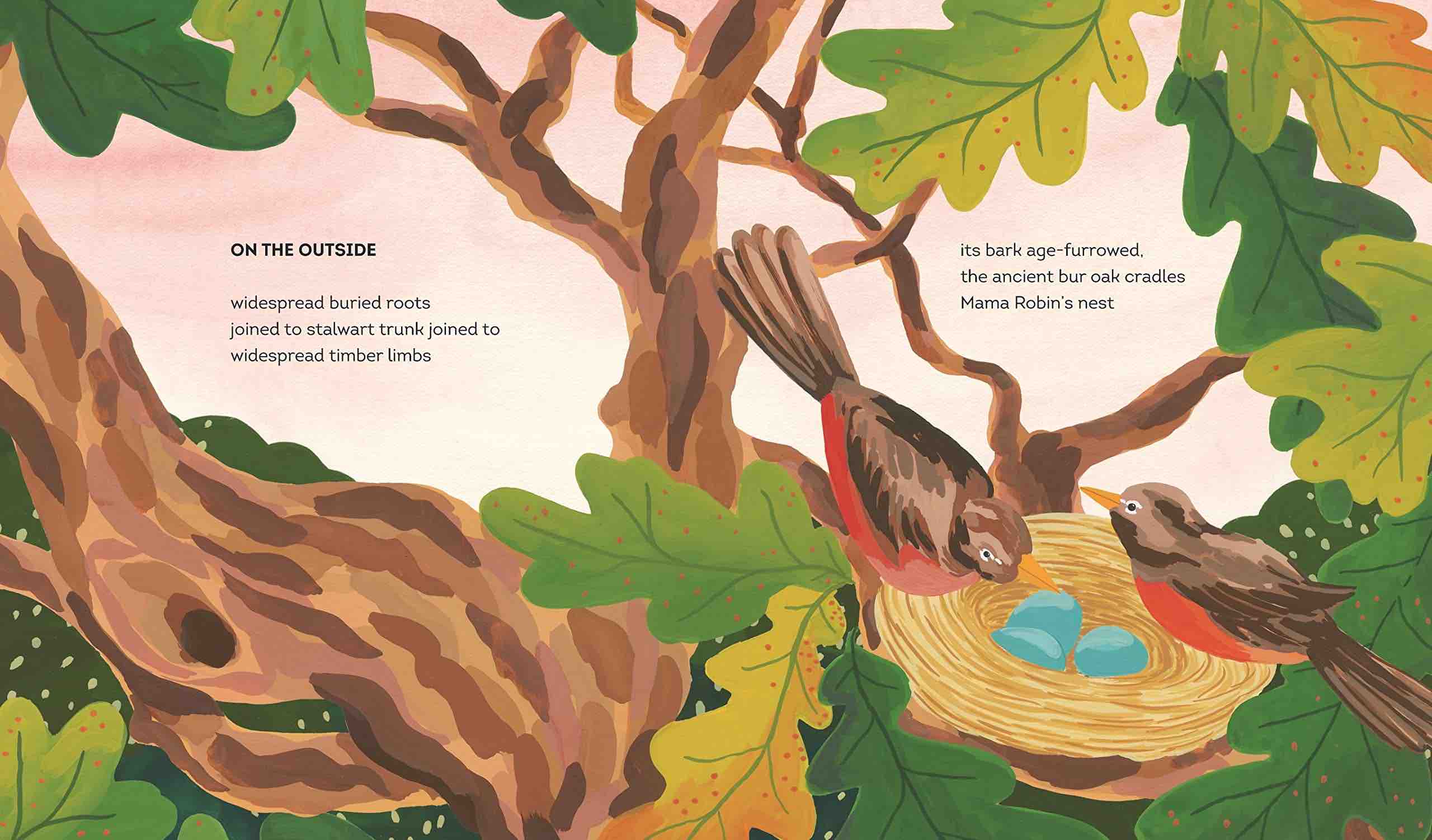 ---
POP-UP FOREST, by Fleur Daugey, Bernard Duisit, Tom Vaillant, Thames & Hudson, March 7, 2023, Hardcover, $29.95 (ages 6-8)
Have you ever wondered how trees grow? Did you know that the Amazon rainforest is considered the "lungs of the planet"? Pop-Up Forest tells you everything you've always wanted to know about forest ecosystems around the world with fact-packed text, lively and colorful illustrations ― and pop- ups! Discover what happens when trees communicate with each other; the kinds of creatures that live in them; and what the Scandinavian legend of Yggdrasil has to do with all of this.
This book features detailed illustrations and paper engineering for amateur biologists and nature lovers. Readers will delve deep beneath the root systems and climb up into the canopy to explore some of the oldest and most important trees alive. —Synopsis provided by Thames & Hudson
You don't truly appreciate the intricacies of a pop-up book until you thumb through one. Pop-Up Forest is beautifully designed, immersing readers in the world of trees. From color scheme to bold paper creations, this book is well thought out. Information is presented in smaller sections of text that allow for browsing as well as front-to-back reading.
Copyright © 2023 Cracking the Cover. Unless otherwise noted, all books — digital and physical — have been provided by publishers in exchange for honest and unbiased reviews. All thoughts and opinions are those of the reviewer.