Former NASA astronaut Terry Virts answers kids' biggest questions about space travel in The Astronaut's Guide to Leaving the Planet.
A kid's guide to leaving the planet from someone who's done it! Former astronaut Terry Virts guides readers through the practical elements of becoming an astronaut, along with the wonders (and challenges) of space travel.
This book covers everything a hopeful astronaut needs to know, including:
A brief history of space travel and important figures who explored the stars.
How to get on an astronaut track at school with a lesson on introducing oneself in nine languages.
What it's like to train to be an astronaut with an activity to try physical training.
How one lives and works in zero gravity.
What does it take to be an astronaut?
What does blast off feel like?
What do you eat in space? (And how do you "eliminate" it?)
With insider information, readers and aspiring astronauts will be inspired to start their own journey to the stars. This practical guide is full of valuable wisdom and insight that will guide the astronaut candidates of tomorrow! —Synopsis provided by Workman Publishing Company
The Astronaut's Guide to Leaving the Planet is exactly the sort of book kids who love space will fall in love with. We recently took my space-loving 9-year-old to the Houston Space Center, and brought along my reviewer copy. She read the book in the airport, and in our hotel room and to and from the Space Center. She absolutely loved it. She spent the trip spouting off old and newly learned facts.
The book is divided into chapters that feature subheadings, fact boxes, illustrations and photographs. Terry Virts' writing is clear and conversational. He covers timely topics and doesn't shy away from the "gross" stuff.
The publisher's suggested age range for this book is 10 and up, but I would go as young as 8, especially if your young reader is more advanced. There's nothing that's objectionable content wise for a younger audience.
The Astronaut's Guide to Leaving the Planet is an informative read that should appeal to space fanatics young and old.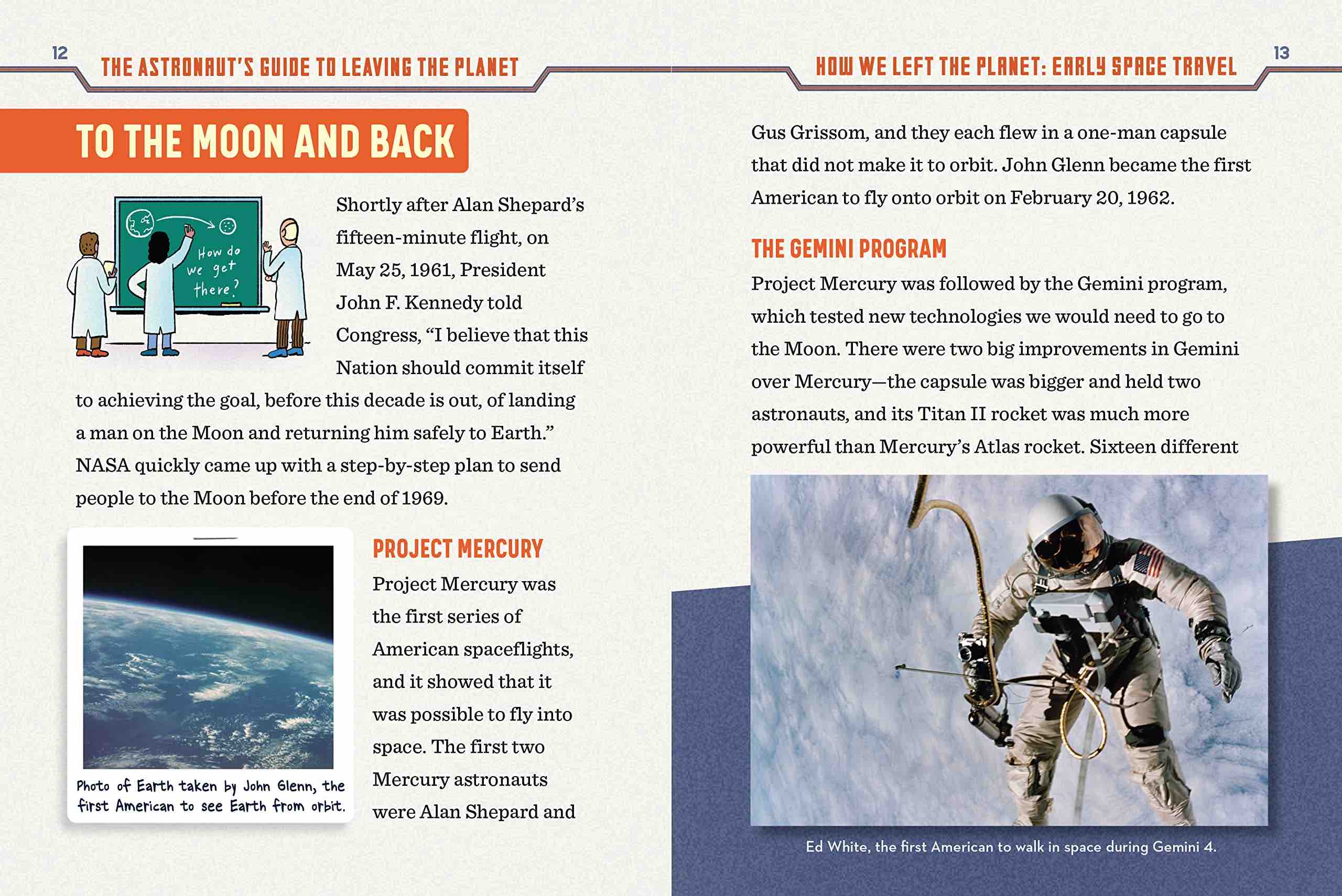 Copyright © 2023 Cracking the Cover. Unless otherwise noted, all books — digital and physical — have been provided by publishers in exchange for honest and unbiased reviews. All thoughts and opinions are those of the reviewer.