Bugs and other little critters are some of our world's most important creatures. Learn more about these fascinating tiny beings in the following books for young readers.
BUG (LITTLE LIFE CYCLES), by Maggie Li, Templar, March 7, 2023, Board Book, $9.99 (0-3) 
Meet Bug, a small, wiggly caterpillar. From leaves and lily pads to grassy meadows and apples, hungry little Bug munches and crunches through everything it can find before entering into its chrysalis for a big change . . . In a board book that explores the life cycle of a caterpillar, readers can follow along with every stage of Bug's transformation into a beautiful butterfly. A die-cut throughout the book emphasizes how nature is full of changes — and how you can always tell when a hungry caterpillar has been around! —Synopsis provided by Templar
This chunky board book is built to be read time and time again. And little readers will do exactly that. Simple text is paired with bold, bright illustrations. It's nice that author/illustrator Maggie Li has included a number of other stylized creatures for kids to identify. It's a fun read for parent and child.
---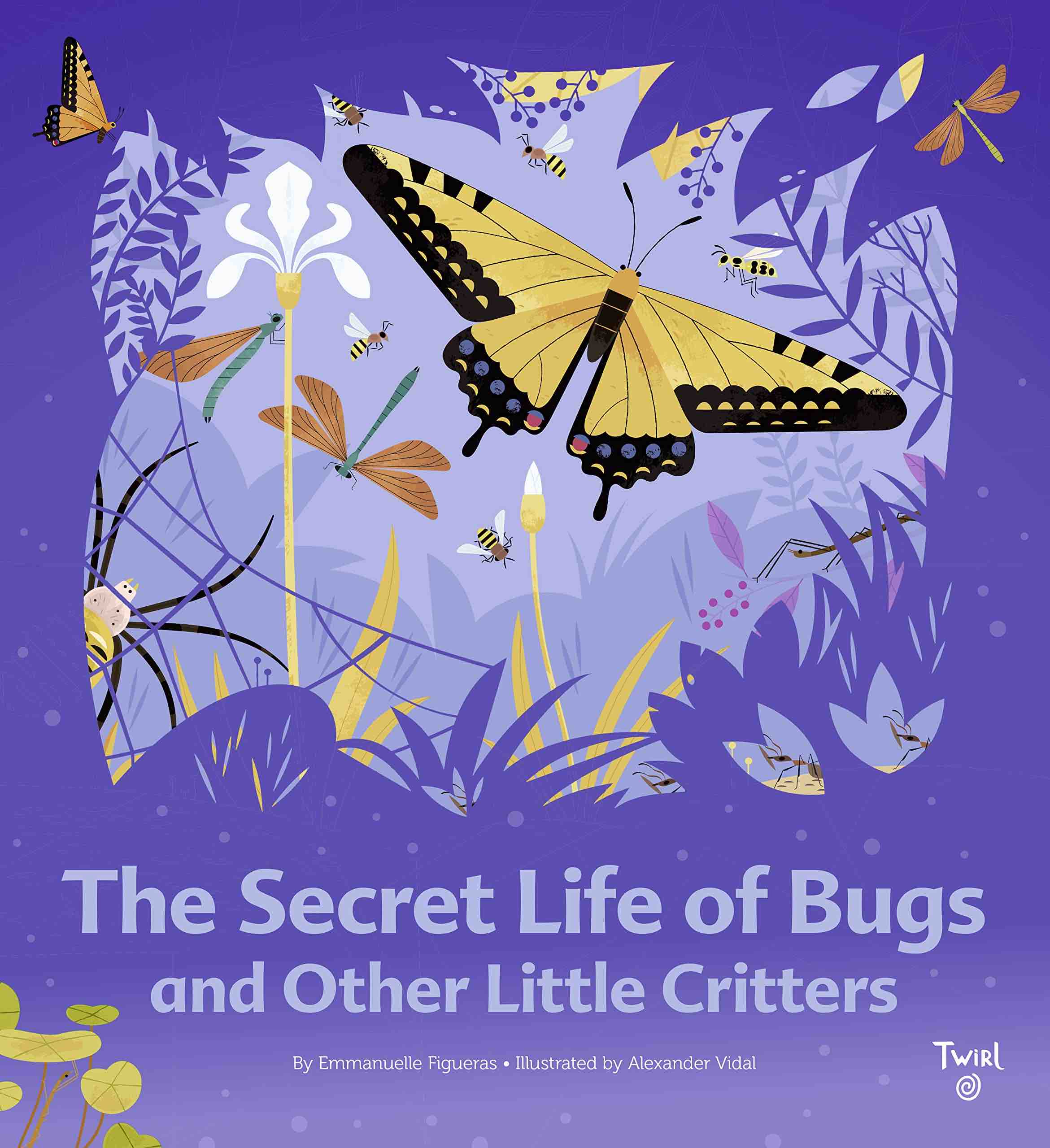 THE SECRET LIFE OF BUGS, by Emmanuelle Figueras and Alexander Vidal, Twirl; 1st edition, April 4, 2023, Hardcover, $18.99 (ages 3-5)
A close-up look at the world of insects. Bees, spiders, butterflies, ants and more are meticulously illustrated in this informative compendium of little critters that's written for young animal fans. With laser-cut pages throughout, the familiar insects come alive to showcase the beauty of each creature. —Synopsis provided by Twirl
The Secret Life of Bugs is one of those "WOW" books that parents will enjoy as much as young readers. The incorporation of laser cut paper into the illustrations is genius. The technique adds dimension to the already gorgeous illustrations, and creates an interactive feel. And while those cuts may seem delicate but are much stronger than they appear. Informative and accessible text provides context for each spread. It's a fantastic book that I look forward to gifting to a few friends. Though the publisher's suggested age range for this is 3-5, I'd bump it up a little, ages 4-7.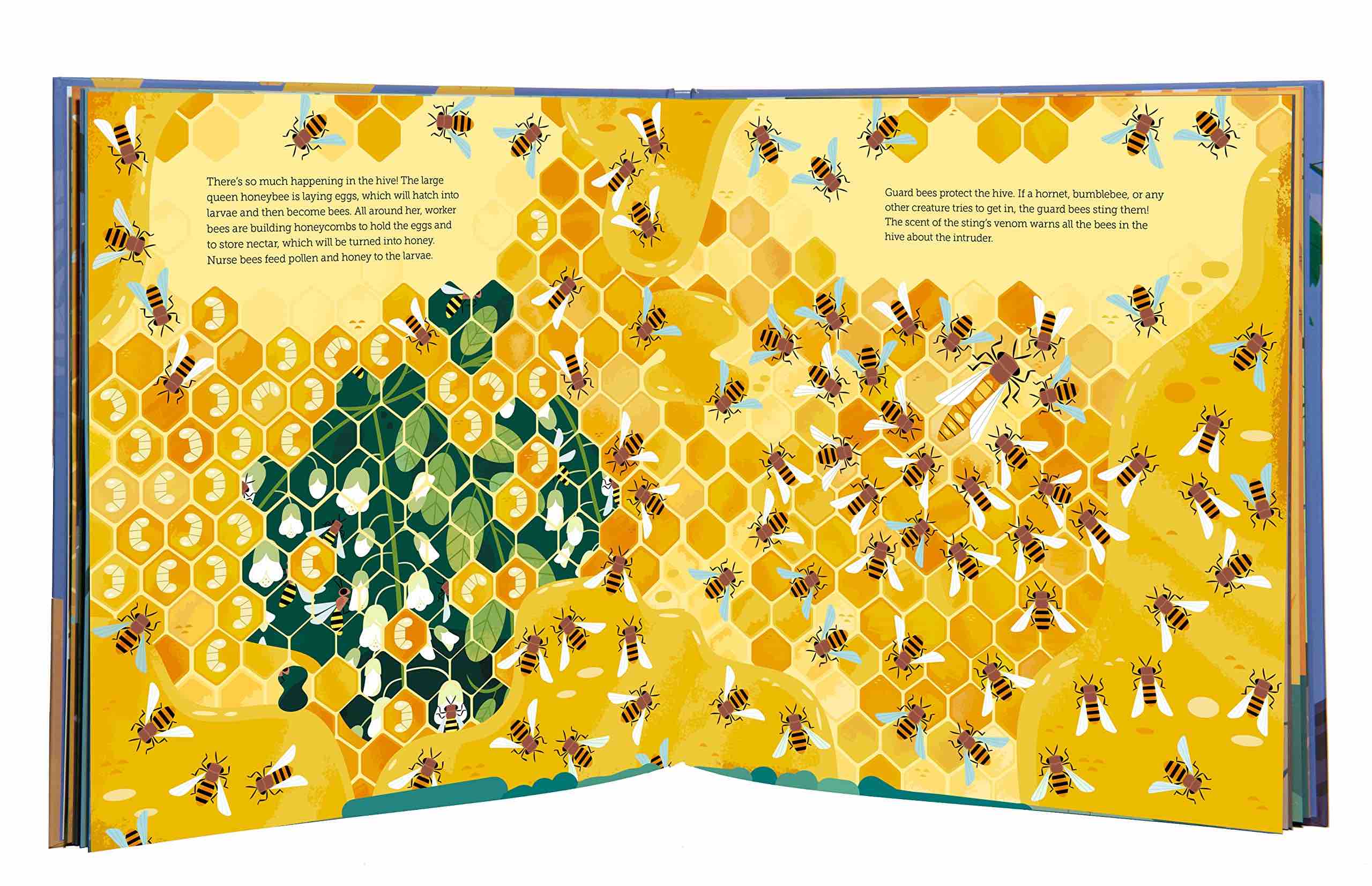 ---
JUST A WORM, by Marie Boyd, Greenwillow Books, March 14, 2023, Hardcover, $17.99 (ages 4-8)
Worm isn't "just a worm," no matter what anyone says. Worm is special! Right? Worm sets out across the garden to prove it, interviewing one garden inhabitant after another. Butterfly seems to have all kinds of important qualities — as do Snail, Dragonfly, Ladybug, and Spider. But what can Worm do? What makes Worm special? Maybe Worm is just a worm after all . . . and what's so bad about that! —Synopsis provided by Greenwillow Books
Just a Worm celebrates one of our gardens' most useful creatures — worms! Author/illustrator Marie Boyd's rolling text is a joy to read, and her exquisite illustrations will make you stop and stare. Boyd illustrates using quilled fine art (paper that is rolled, shaped and glued into a unified, decorative design). Because the images are 3D in real life, they have the same effect on the page. To add to the experience, Boyd has included a quilling butterfly craft, as well as a glossary and worm facts at the end of the book.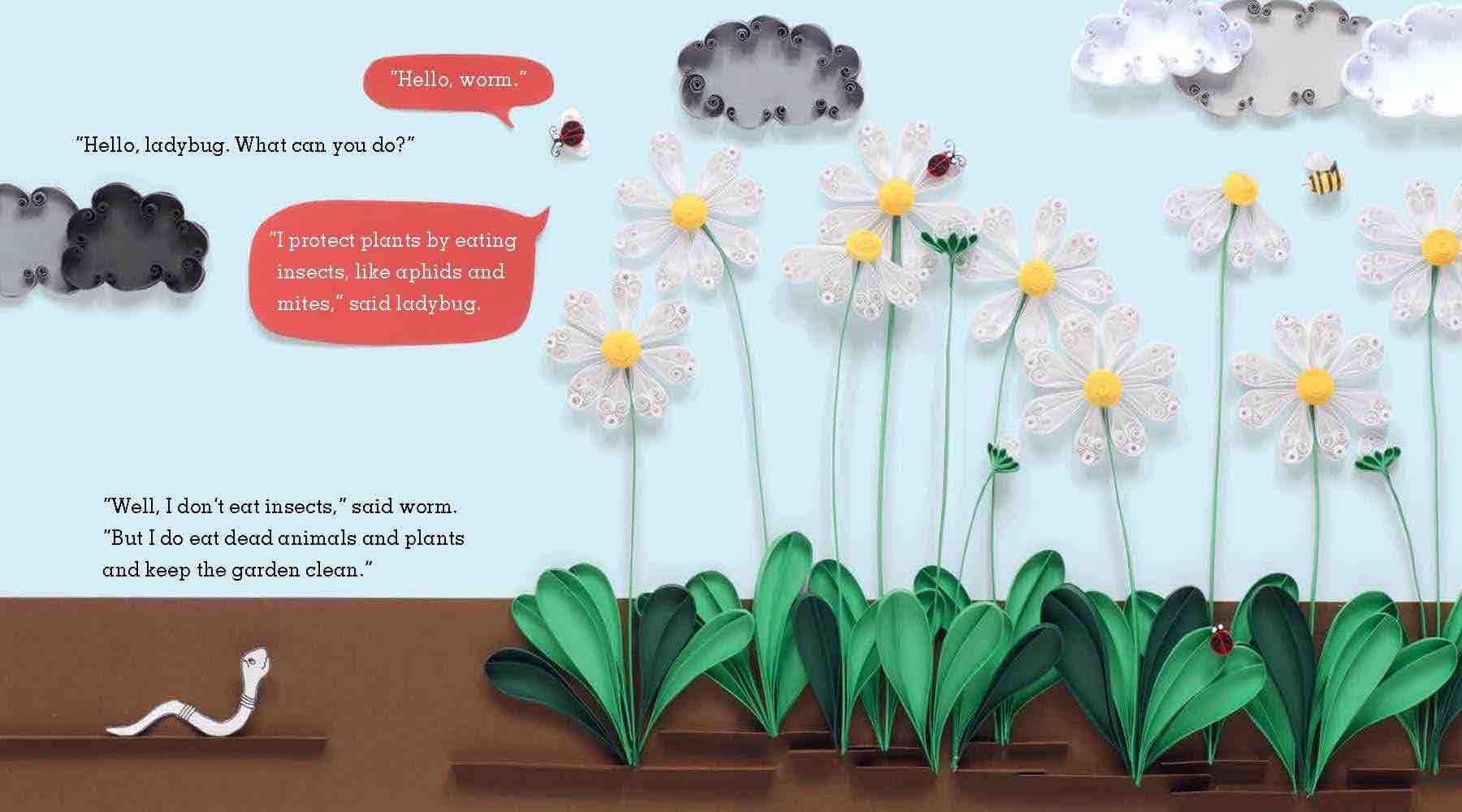 Copyright © 2023 Cracking the Cover. Unless otherwise noted, all books — digital and physical — have been provided by publishers in exchange for honest and unbiased reviews. All thoughts and opinions are those of the reviewer.