From frogs and seahorses to whales and birds, the following books feature animals old and new that children will love to learn about.
This interactive first introduction to frogs and other pond life features double-layer lift-the-flaps and surprises. Explore life in a pond with five interactive nature stories. Each simple "story" is set across a double-page spread, and is revealed through double-layer lift-the-flaps. Watch a tadpole become a frog, a dragonfly takes its first flight, a fish narrowly escapes a kingfisher, and more. Simple rhyming text paired with educational sight words make the story both accessible and educational. —Synopsis provided by Harry N. Abrams
 The unique double-layer lift-the-flaps make this board book unique. They're not the easiest flaps to initially lift, but should be OK for little fingers once the book is "broken in." Warm tones and cheerful characters make this a fun option.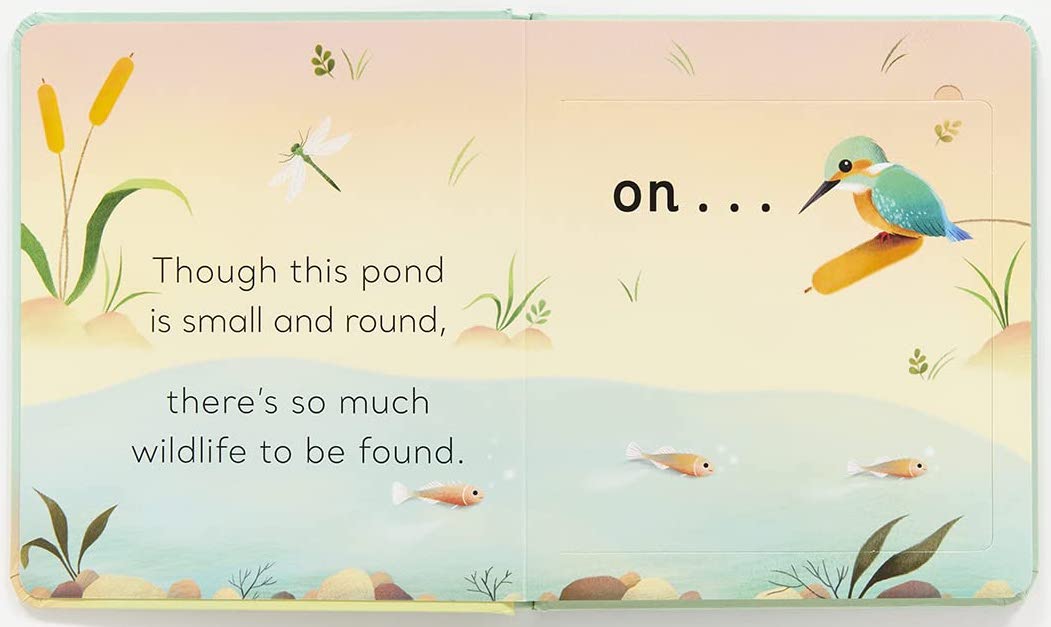 ---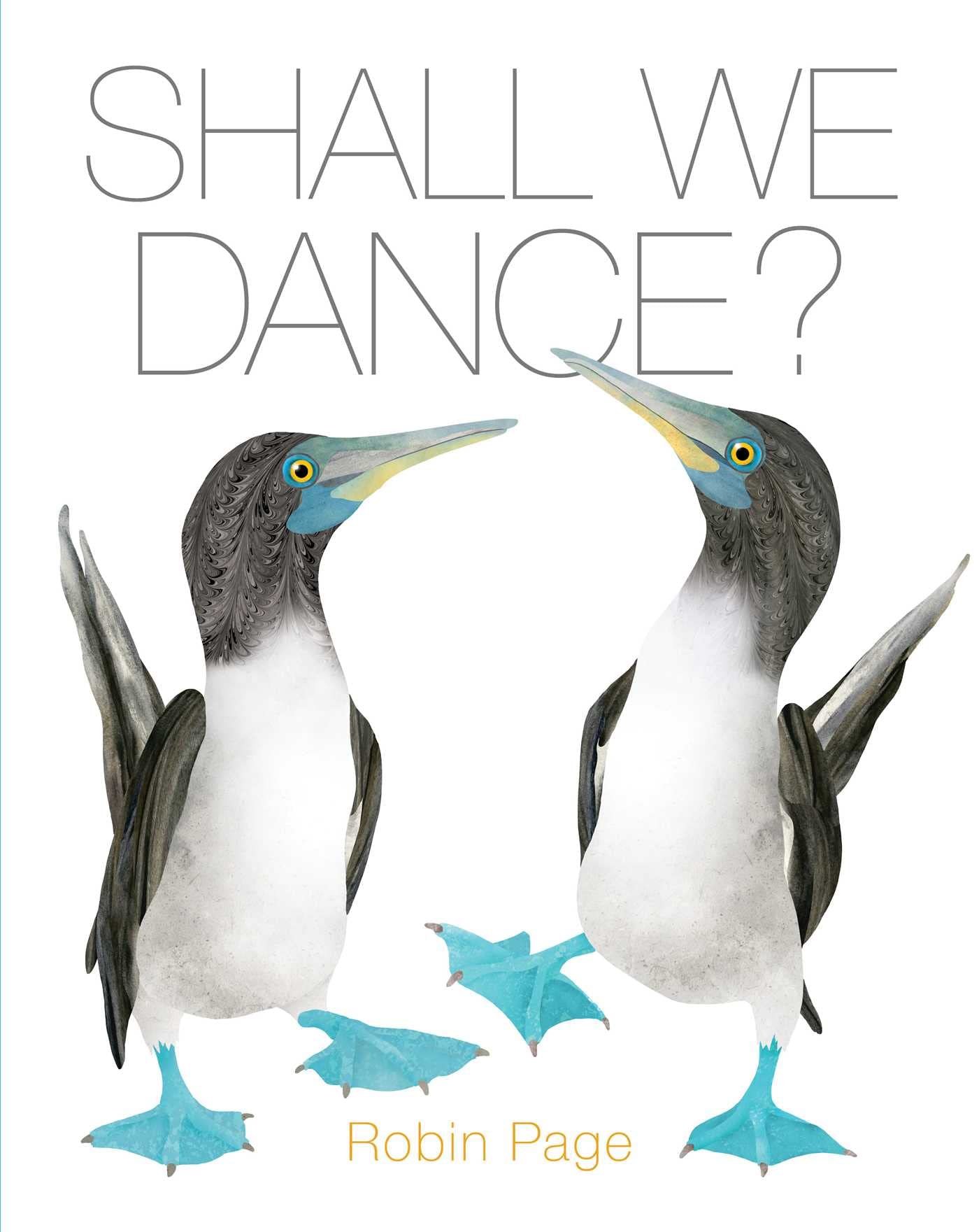 SHALL WE DANCE? by Robin Page, Beach Lane Books, March 21, 2023, Hardcover, $18.99 (ages 3-8)
Cranes pirouette, scorpions tango, and seahorses twine in this ode to the amazing dance moves in the animal kingdom. Whether it's to find a mate, repel a predator, or just for fun, readers will learn the purpose behind each creature's graceful, exuberant, or playful moves. And they might even want to get up and join in the dancing fun! —Synopsis provided by Beach Lane Books
It's fun to see how animals groove in the nonfiction picture book. Author/ illustrator Robin Page's photoshop illustrations have a photographic, almost collage feel to them. The texture adds to the feeling of movement. Each animal features a simple phrase and a further paragraph, making this book one that easily grows with kids.
---
1001 BIRDS, by Joanna Rzezak, Thames & Hudson, May 23, 2023, Hardcover, $16.95 (ages 3-5)
We're on an adventure with 1,001 birds! Join our many feathered friends as they flock to ponds, use trees as their homes, make their nests, and migrate to faraway places. 1001 Birds is a nonfiction account full of facts about birds. —Synopsis provided by Thames & Hudson
1001 Birds is the fourth book in Joanna Rzezak's 1001 series. She's also explored ants, bees and fish. This time around, birds take center stage. Rzezak's expressive illustrations give recognizable birds a bit of personality. Small, accessible paragraphs are sprinkled throughout the pages, giving readers a reason to explore beyond flipping through the pages. It's a great introduction for budding ornithologists.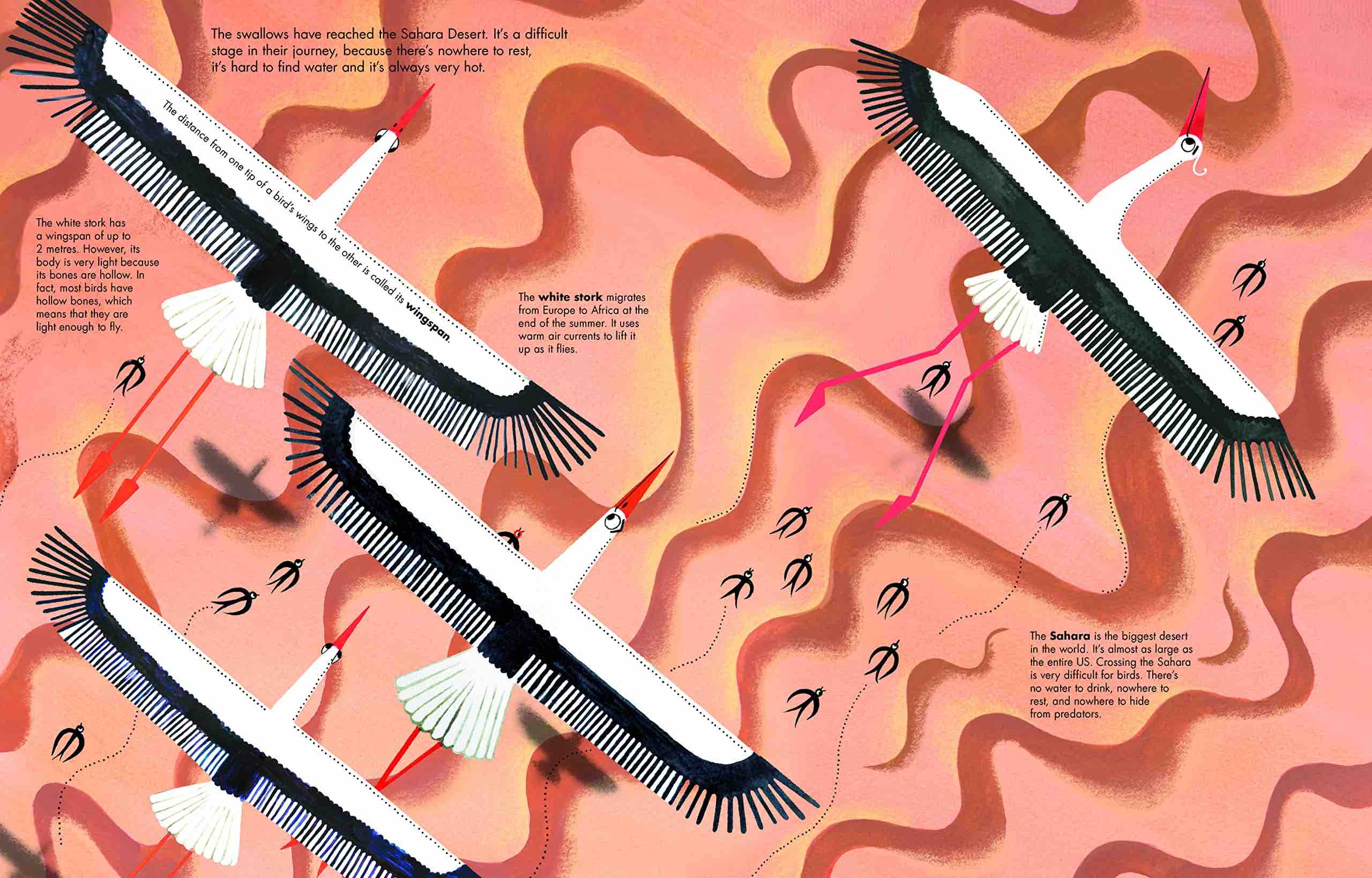 ---
We are all on Earth but for a fleeting moment, yet no two lives are the same. From the delicate mayfly, which lives for just a few precious hours, to the death-defying immortal jellyfish, this book about animal life cycles is a celebration of creatures big and small.
This book explores life spans across the animal kingdom, beginning with the very shortest and ending with the longest. Learn about the lives of the monarch butterfly, the axolotl, the Galápagos tortoise, and many more in this uplifting and eye-opening book. Discover creatures who are born within a day of their mothers and others who stay infantile for almost one hundred years. —Synopsis provided by Big Picture Press
How Old is a Whale? is worth buying for its illustrations alone. The detail — shading, linework and all its intricacies — make this a book you'll thumb through first before sitting down to read it. And read it, you should. Clear text is not only informative but interesting. And the animals explored range from well-known to obscure, making it a real treat. This book is one parents will like as much as their kids.
---
BIRDS EVERYWHERE, by Camilla de la Bedoyere and Britta Teckentrup, Big Picture Press, March 7, 2023, Hardcover, $17.99 (ages 6-9)
There are birds everywhere! Some of them live along the coast, some of them in the savannah, and some may be in your backyard. Young readers will learn where in the world all sorts of birds can be found and all the weird and wonderful things about them that they never imagined. This is the fourth book in the popular "Everywhere" nonfiction series. —Synopsis provided by Big Picture Press
Like the other books in this series, Birds Everywhere is a visual feast. Sumptuous illustrations are paired with short paragraphs that allow readers to browse or read from cover to cover. A hidden hummingbird and its nest create an interactive element, and there are lots of facts to hold attention.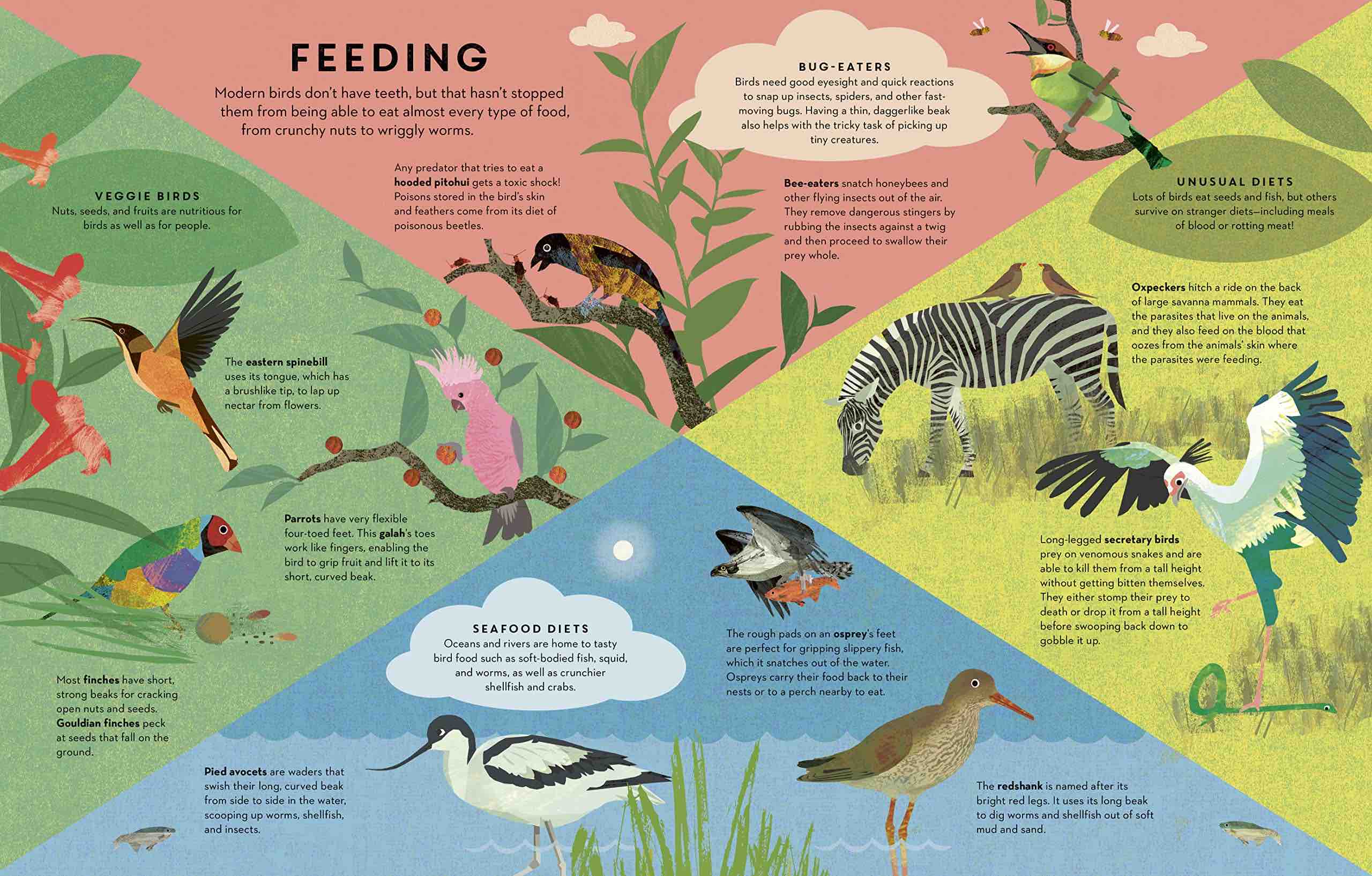 Copyright © 2023 Cracking the Cover. Unless otherwise noted, all books — digital and physical — have been provided by publishers in exchange for honest and unbiased reviews. All thoughts and opinions are those of the reviewer.