SUPERMOMS!: ANIMAL HEROES, by Heather Lang and Jamie Harper, Candlewick, March 7, 2023, Hardcover, $17.99 (ages 3-7)
In comics-style panels full of facts and humor, this picture book investigates the amazing lengths animal mothers go to in caring for their young.
An emperor penguin mom treks up to 50 miles to bring food to her hungry chick. A toothy American alligator carefully carries hatchlings in her mouth, shuttling them safely to the water. A piping plover uses her best acting skills to feign an injury, luring predators away from her offspring. Whether building elaborate burrows, forgoing food for months on end to feed their cubs, toting hundreds of spiderlings on their backs, conducting patient swimming lessons, or fearlessly kicking away hyenas, mothers in the animal kingdom — whatever their species — give it their all (and then some!) to keep their little ones safe, fed, and ready to face the world on their own. This first book in a young series on animal science includes in its back matter a look at the "super" qualities of some of the animals and offers a collection of resources for budding naturalists. —Synopsis provided by Candlewick
This comics-style picture book immediately captures attention with its bold colors and action-packed images. Little speech bubbles insert humor throughout, and a two-page spread at the end offers more "super" facts. I can easily see this book inspiring kids to create their own illustrations of their mom's super powers. It's lots of fun.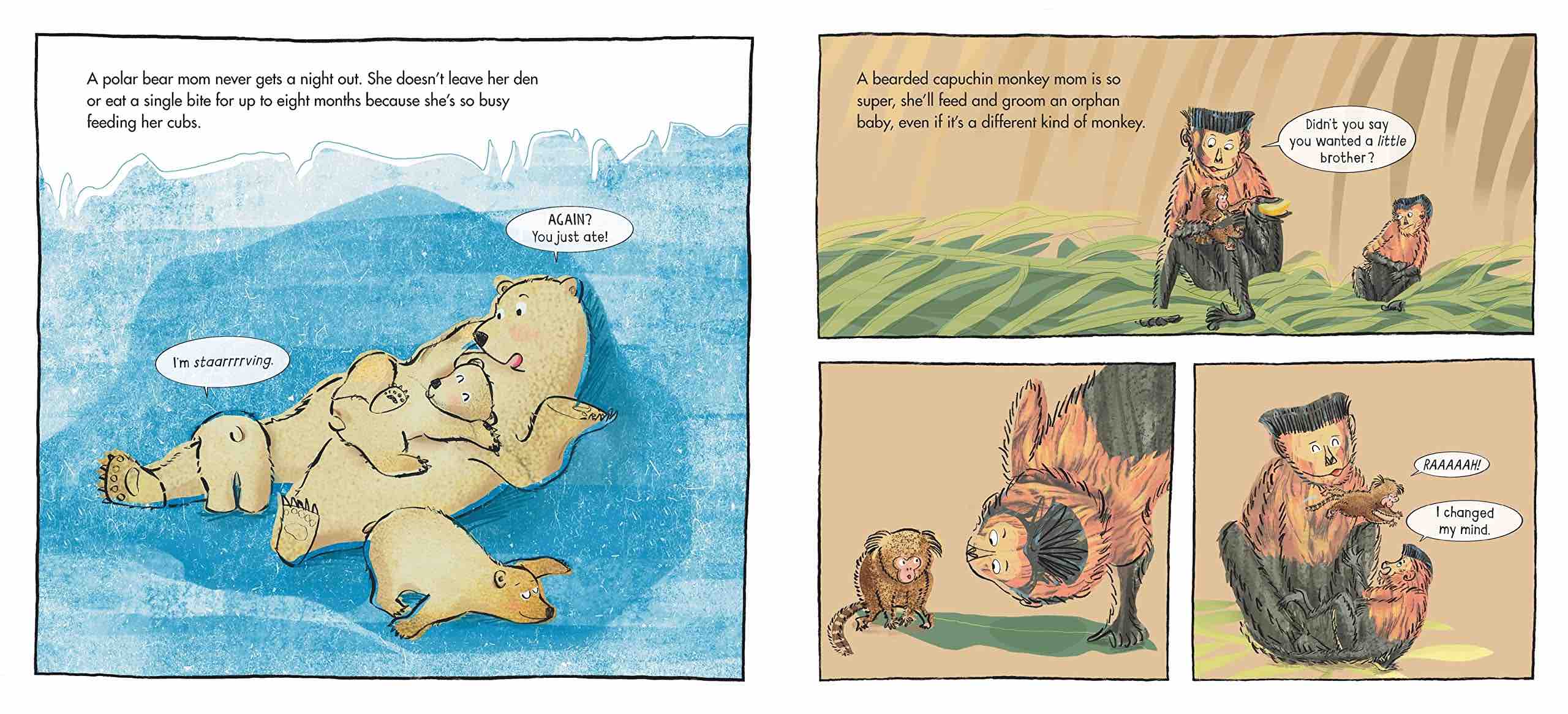 ---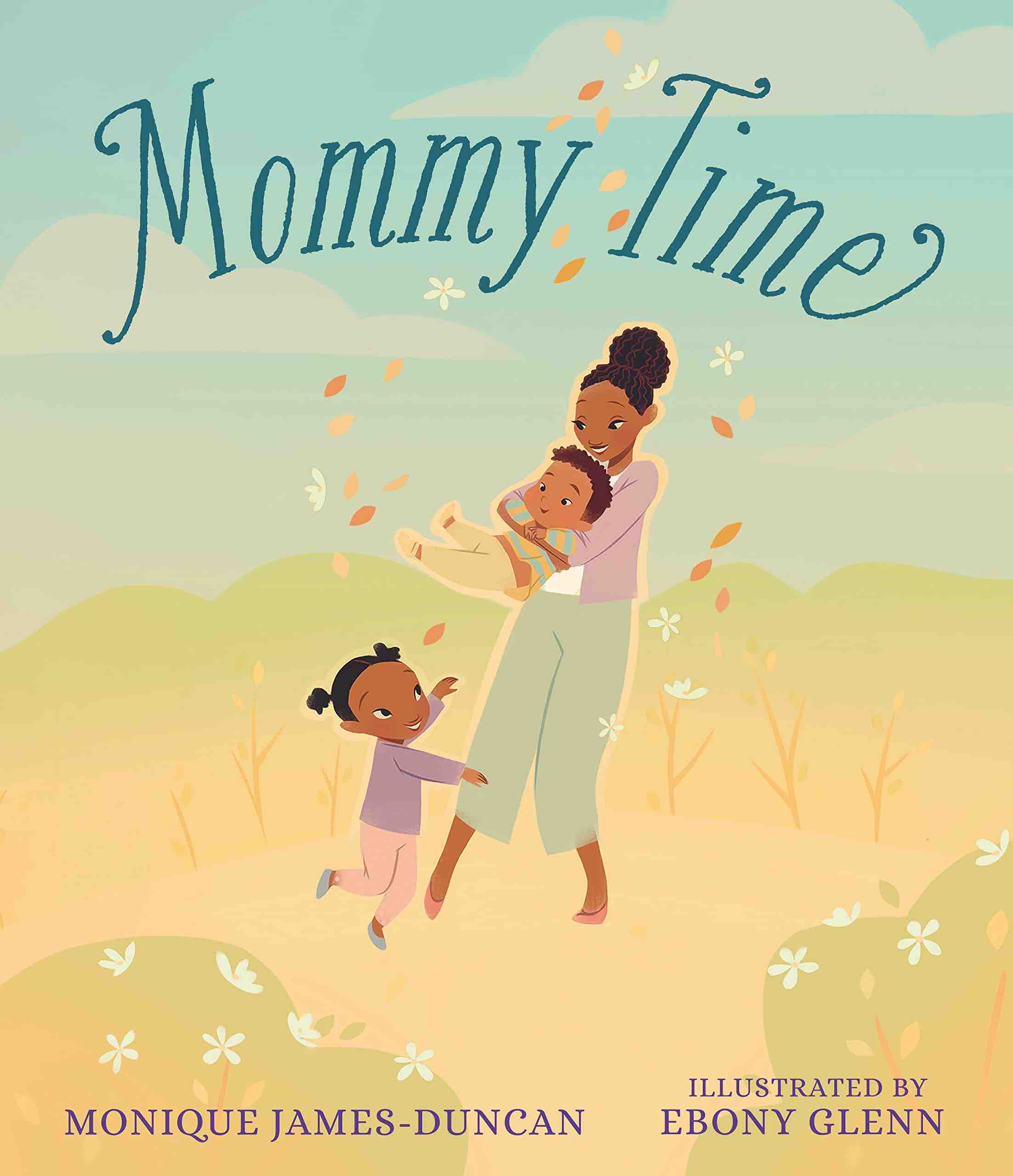 MOMMY TIME, by Monique James-Duncan and Ebony Glenn, Candlewick, March 28, 2023, Hardcover, $17.99 (ages 4-8)
This intimate picture book debut captures the joys — and occasional struggles — of being a stay-at-home parent. The book follows a day in the life of two rambunctious children and their stay-at-home mother. As fun as it is being a kid, it can be hard work being a mom. When Dad heads to his job, the joyful chaos of getting ready for the day begins. To the children, that day is a happy blur of school and playdates, singing and dancing, supermarket walks and library stops, bath time, story time, bedtime. But Mommy's time is filled with a whole lot more — sweeping, laundry, stinky diapers — tiring work achieved with love in her eyes and care in her smiles. —Synopsis provided by Candlewick
Mommy Time is an ode to stay-at-home moms through the eyes of a child. This gentle spin on "what it's like to be a stay-at-home mom" is sure to make kids giggle and, over time, help them see how much work their mom puts in. Rhythmic text and lovely illustrations full of movement move the story forward. This book would be a fun bedtime prompt for recounting what happened during the day.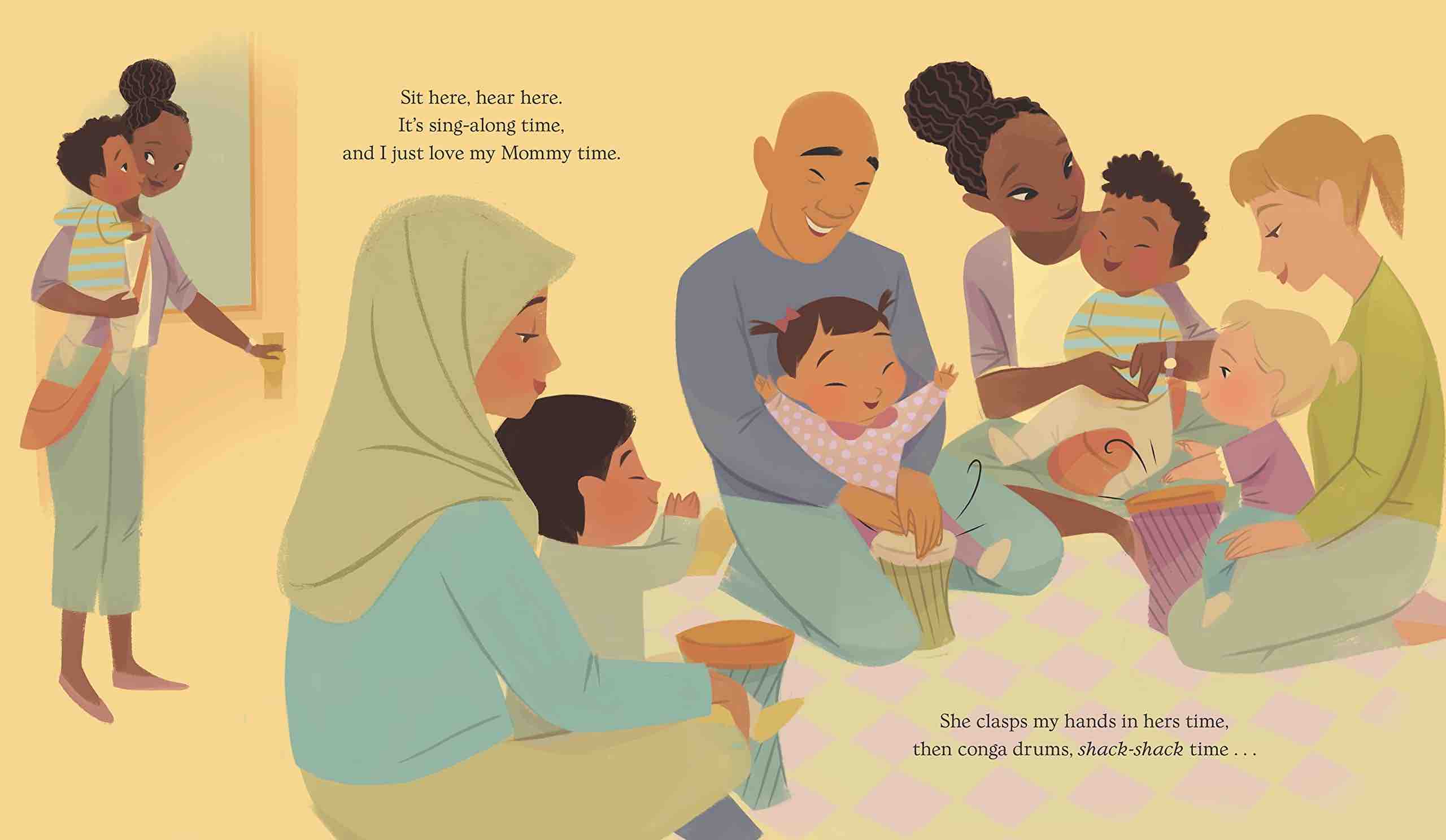 Copyright © 2023 Cracking the Cover. Unless otherwise noted, all books — digital and physical — have been provided by publishers in exchange for honest and unbiased reviews. All thoughts and opinions are those of the reviewer.