Learn about Asian American cultures in The ABCs of Asian American History, by Renee Macalino Rutledge and Lauren Akazawa Mendez. 
The ABCs of Asian American History is an inclusive compilation of the holidays, famous figures, traditional dress, cuisine, and other interesting facts from nineteen Asian American groups (as defined by the 2020 United States Census), including Korean Americans, Chinese Americans, Filipino Americans, Pakistani Americans, Japanese Americans, Hmong Americans, and more.
Perfect for kids ages 5 and up, this book explores Asian Americans in the US cultural landscape, from the first Asian American to win an Olympic gold medal to the first Indian American woman to travel to space, as well as the names of famous Asian American inventors, artists, and political leaders. Kids will also learn about traditions, from Diwali to Chinese New Year; music and fashion styles, from the tabla to the sari; and signature dishes, like laksa and pho. —Synopsis provided by Bloom Books for Young Readers
The ABCs of Asian American History is not your typical book of ABCs. It's bouncing, rhyming text covers a lot. Like more than you were expecting from the cover a lot. It actually features a 4½ page glossary at the end a lot. And that's why the suggested age range for this book starts at 5 — it would be too complicated for younger kids.
That's not a bad thing, though. In The ABCs of Asian American History, kids will find representation. People just like them who have accomplished amazing things, big and small.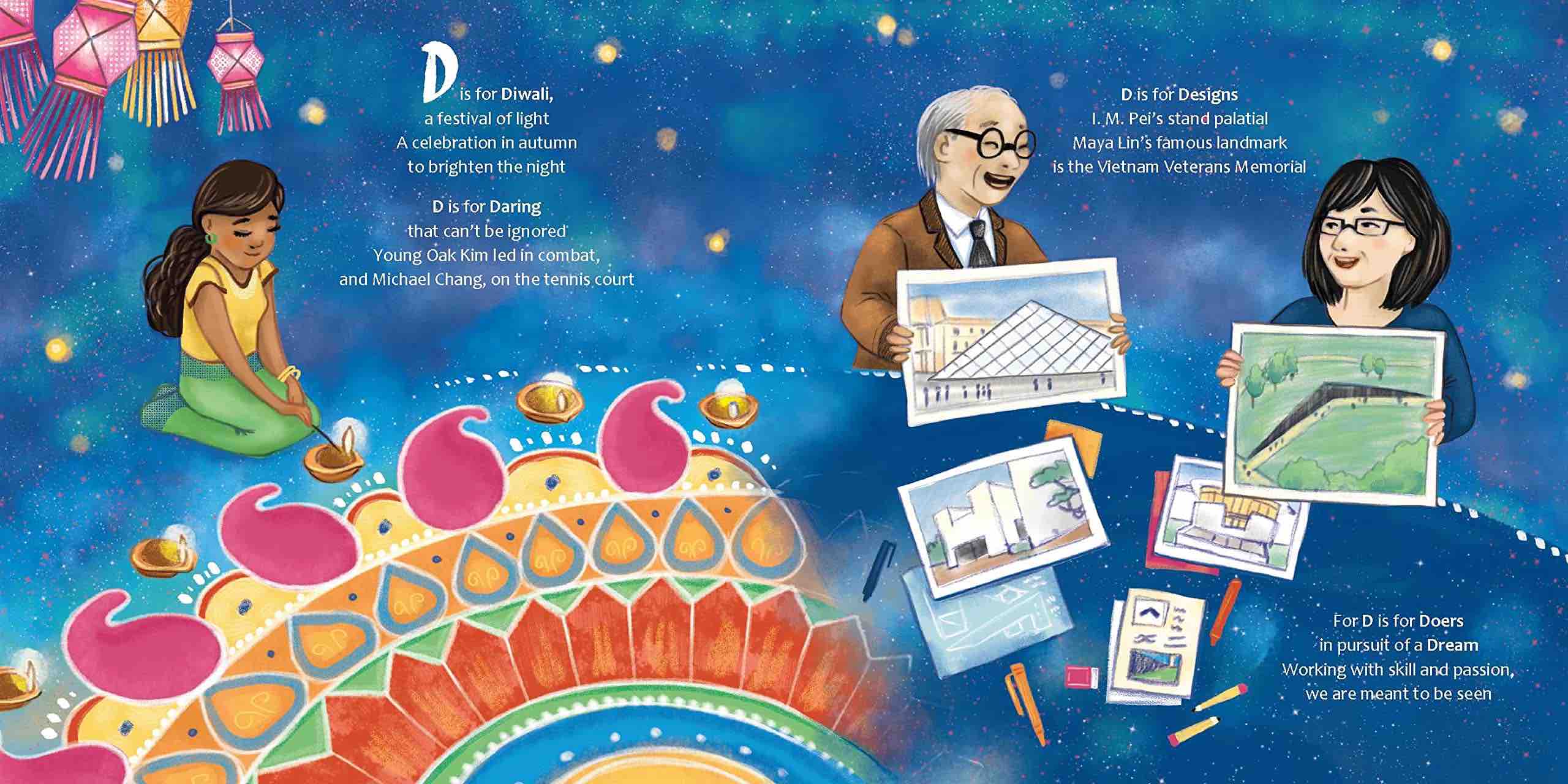 It's impressive how much author Renee Macalino Rutledge is able to cram into each of her four-lined stanzas, which read smoothly for the most part. Lauren Akazawa Mendez's illustrations are bright and celebratory.
The ABCs of Asian American History is the sort of book that will prompt conversations and potential further research. It's a great talking point and fun to read.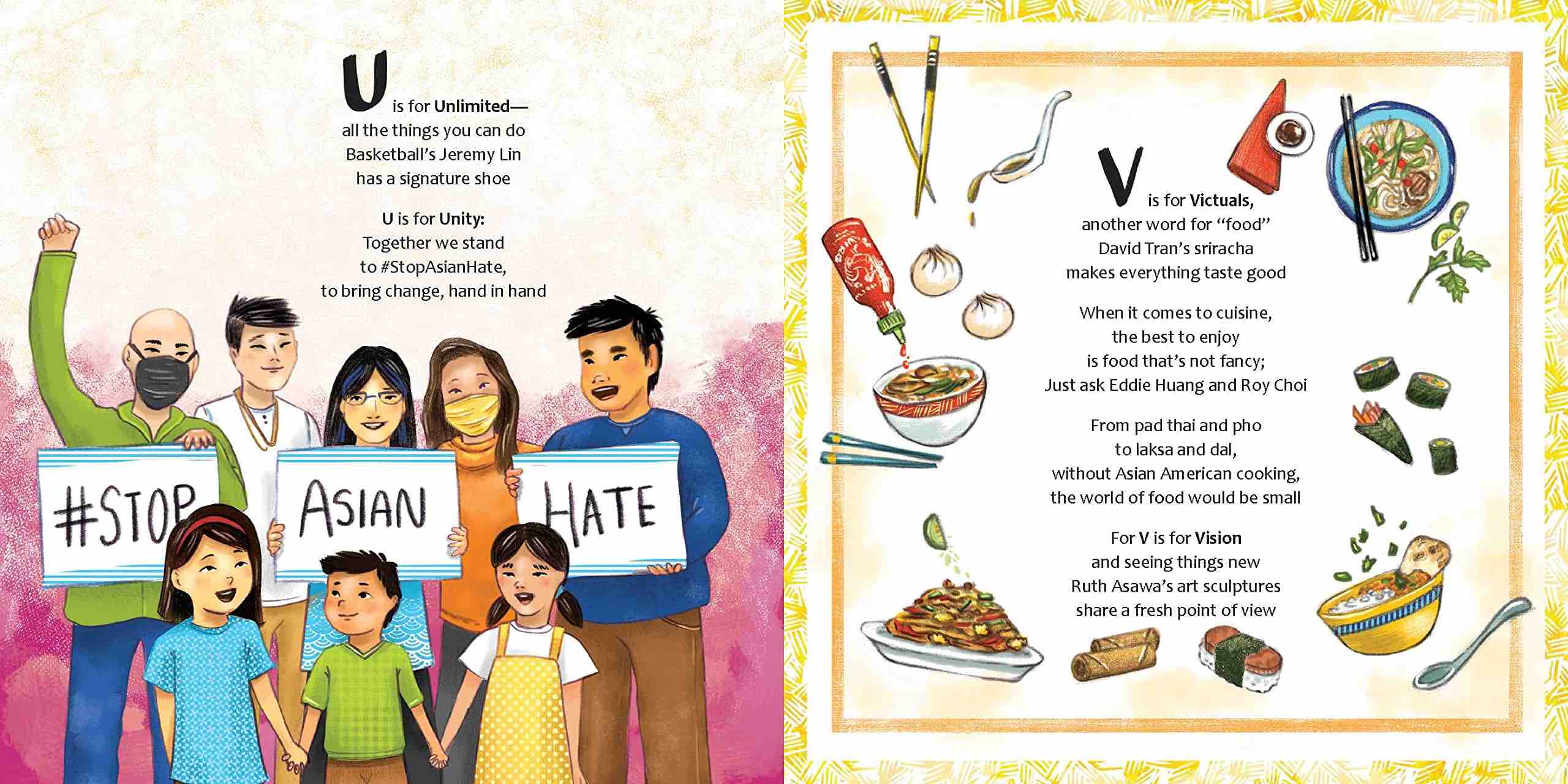 Copyright © 2023 Cracking the Cover. Unless otherwise noted, all books — digital and physical — have been provided by publishers in exchange for honest and unbiased reviews. All thoughts and opinions are those of the reviewer.