A special friend goes missing after a bath in Helen Yoon's lovely new picture book, Have You Seen My Invisible Dinosaur?
Help! This little girl has lost her best friend. He's a dinosaur (not the extinct kind). He's enormous (bigger than a panda!). He was last seen before she gave him a bath and washed off all the mud (maybe that wasn't a good idea?). She's tried to lure him with snacks and put up Lost Dinosaur posters, but nothing has helped. If only it weren't such a clear day — if only it were raining, or snowing, or the leaves were falling, or . . . something. Would it help if she drew a picture? —Synopsis provided by Candlewick
There are some books you just know are going to be a hit as soon as they cross your path. That's exactly the case with Have You Seen My Invisible Dinosaur? The entire book is a delight, and even my 9-year-old wanted to take it for a spin.
This whimsical tale is a celebration of a child's imagination and their doggedness to see things through. The charming illustrations will have little ones giggling up a storm. I highly recommend this one.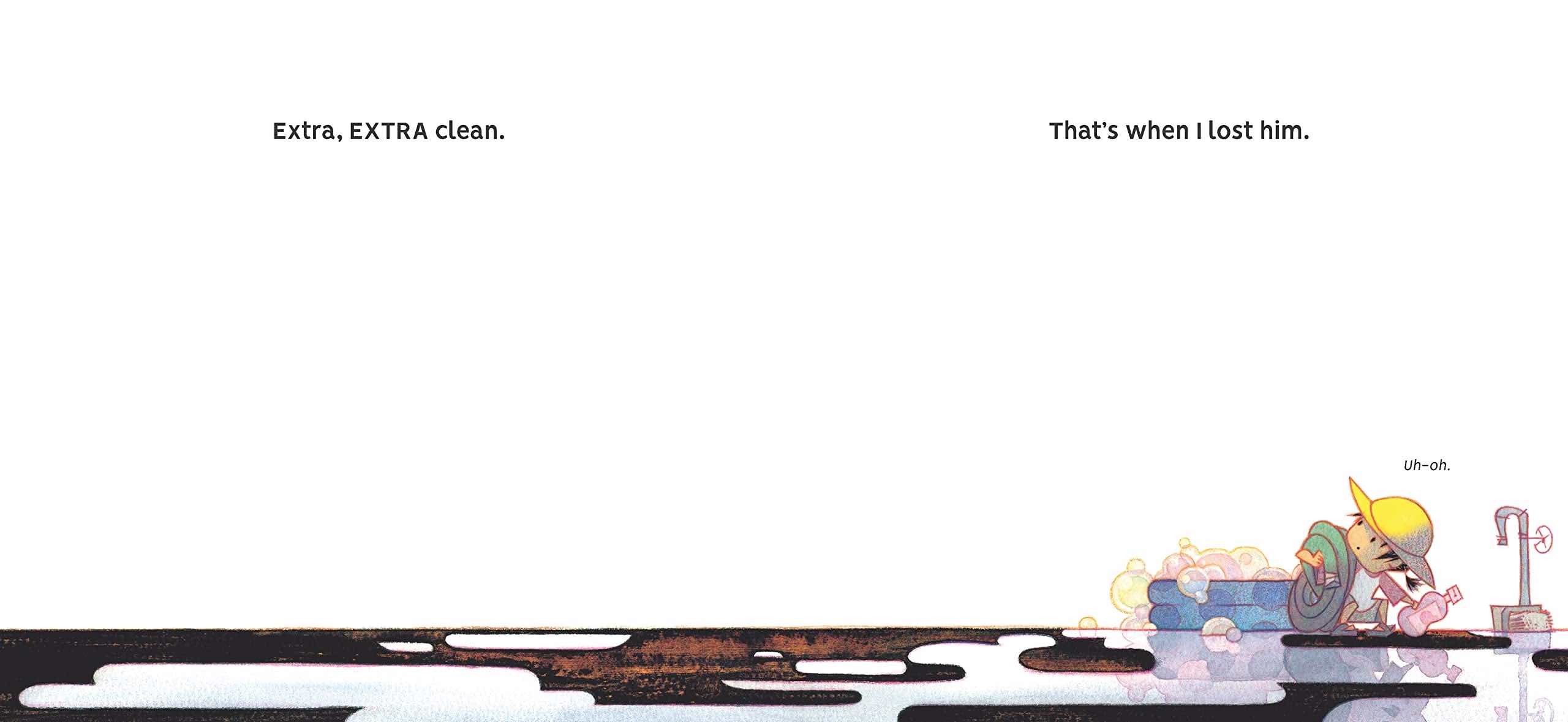 ---
Copyright © 2023 Cracking the Cover. Unless otherwise noted, all books — digital and physical — have been provided by publishers in exchange for honest and unbiased reviews. All thoughts and opinions are those of the reviewer.