PICKY PANDA, by Jackie Huang, Harry N. Abrams, April 25, 2023, Hardcover. $16.99 (ages 2-5)
A panda is forced to look at his world in a different way in paper engineer Jackie Huang's new picture book, Picky Panda.
Persnickety Mr. Panda likes his world to be just so. His decisions are always easy: yes or no; good or bad; right or wrong; black or white . . . until one day when the gift of a red flower changes everything. —Synopsis provided by Harry N. Abrams
Picky Panda is a clever picture book that reminds readers that while being flexible can be scary, it can also bring about amazing possibilities. Simple text makes it perfect for little readers, and interactive flaps, though not particularly sturdy, are lots of fun. What makes the book truly successful, though, are Jackie Huang's phenomenal cut-paper illustrations, which have a 3D look to them. It's a delightful book I would happily gift to kids ages 2 and up.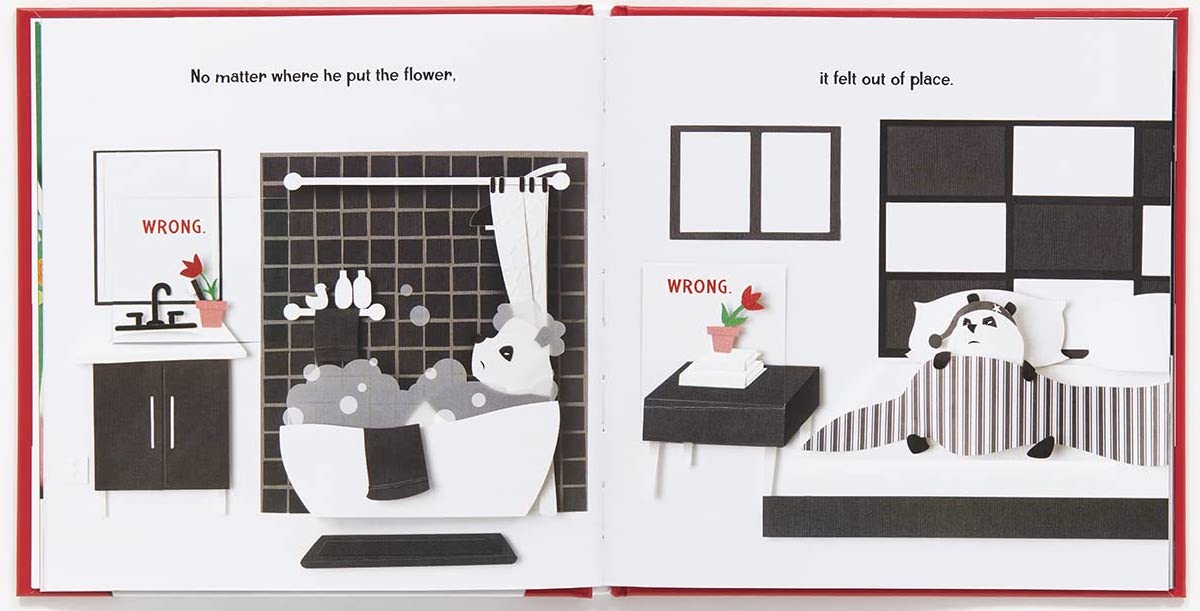 Copyright © 2023 Cracking the Cover. Unless otherwise noted, all books — digital and physical — have been provided by publishers in exchange for honest and unbiased reviews. All thoughts and opinions are those of the reviewer.