Learn all about the United States Postal Service in Who's Got Mail? The History of Mail in America, by Linda Barrett Osborne.
 "In America, one of the first things done in a new State is to have the mail come." —Alexis de Toqueville, 1835

Who's Got Mail? is a fact-filled look at how the mail has been delivered in the United States since before the Constitution was even signed. In the United States, the spread of the postal service went hand in hand with the spread of democracy and transportation. As settlement spread west, communication became even more important to let distant residents feel that they were American; no part of the country was too far away, no village or farm too small to have access to the post.
Moreover, the Post Office has always been a public service — it was not originally designed to make a profit or act like a business, but to deliver letters, medical supplies, packages ordered online, and all the things that Americans need at a reasonable cost. Over the centuries, it has also been one of the largest employers in the United States, particularly as a means for African Americans and women to secure stable, middle-class jobs.
Full of eccentric characters, stories, and technological achievements, this middle-grade narrative nonfiction from author Linda Barrett Osborne celebrates one of the oldest and strongest institutions, and is a testament to the spirit of American democracy. —Synopsis provided by Harry N. Abrams
I don't know a kid that doesn't enjoy getting a letter, card, magazine or package in the mail, and what better way to learn about how those pieces of mail make it from point-to-point than Who's Got Mail?
Structured as a nonfiction chapter book narrative, Who's Got Mail? features an extensive introduction, 10 chapters, an epilogue, timeline, notes, bibliography, image credits, acknowledgments and an index.
Author Linda Barrett Osborne's conversational writing is smooth and accessible. She provides natural pause points and info boxes and illustrations/photographs help break up the text. And while meant to be read cover-to-cover, it's fun to flip through as well — the timeline alone is worth perusing.
Who's Got Mail? is a fascinating read that's perfect for a classroom or personal library. It's well-written and will appeal to kids and adults alike.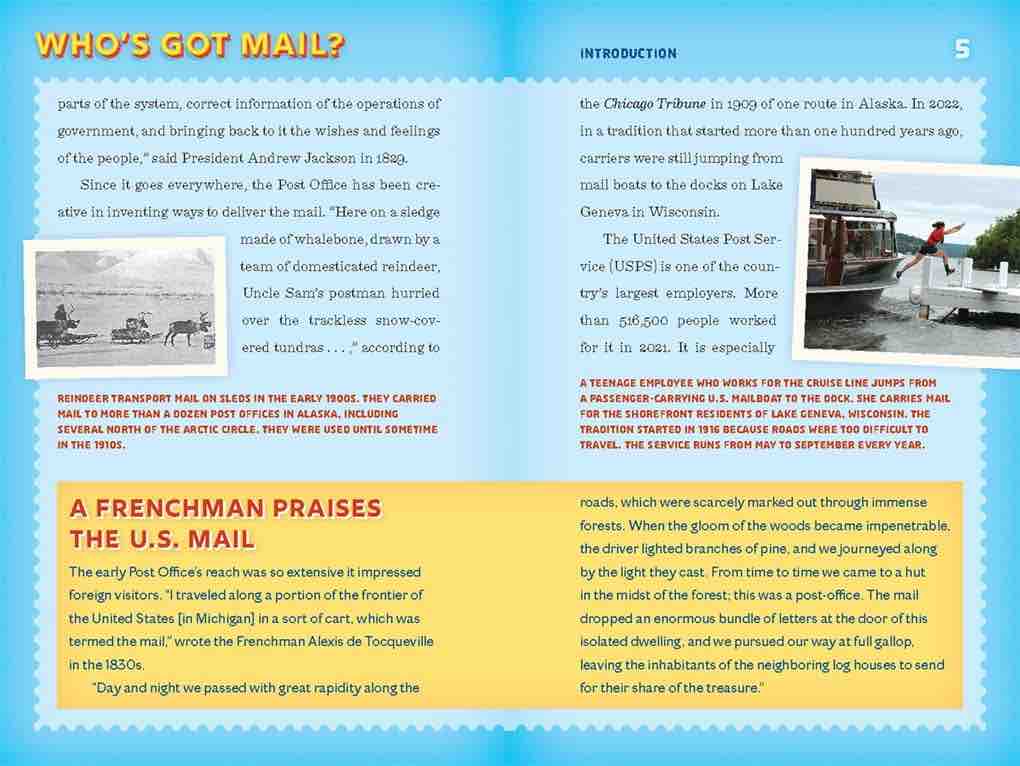 Copyright © 2023 Cracking the Cover. Unless otherwise noted, all books — digital and physical — have been provided by publishers in exchange for honest and unbiased reviews. All thoughts and opinions are those of the reviewer.