LOVE MAKES A GARDEN GROW, by Taeeun Yoo, Simon & Schuster/Paula Wiseman Books, March 28, 2023, Hardcover, $18.99 (ages 4-8)
A girl and her grandfather bond while tending to a garden in Love Makes a Garden Grow, a new picture book by Taeeun Yoo.
When I am as small as a sprout,
Grandfather's garden feels big.
A young girl observes the bugs and blooms and the rich smell of the soil of her grandfather's garden. Her grandfather hums as he waters his treasured plants. And when he gives the girl a flower of her own, caring for it teaches her to feel her grandfather's love.
Even as time passes and her grandfather's garden grows smaller and the girl grows up, she never forgets what she learned or loses her closeness with her nurturing grandfather.
When my daughter is as
small as a sprout, we visit
Grandfather together.
Inspired by the author-illustrator's own family, this personal story celebrates the love that binds families and makes us who we are. —Synopsis provided by Simon & Schuster/Paula Wiseman Books
Love Makes a Garden Grow is a celebration of family, growing things and sharing your passion. It immediately called to mind my own grandmother and mother who loved to make things grow. I've continued that tradition, training as a Master Gardener, and sharing my excitement for gardening with my 9-year-old. This book is like a love letter to my family.
Author Taeeun Yoo's gentle prose and tender illustrations create a warm and inviting read. It's easy to tell this book/topic means a lot to her. It's a heartfelt piece that will resonate with kids and families.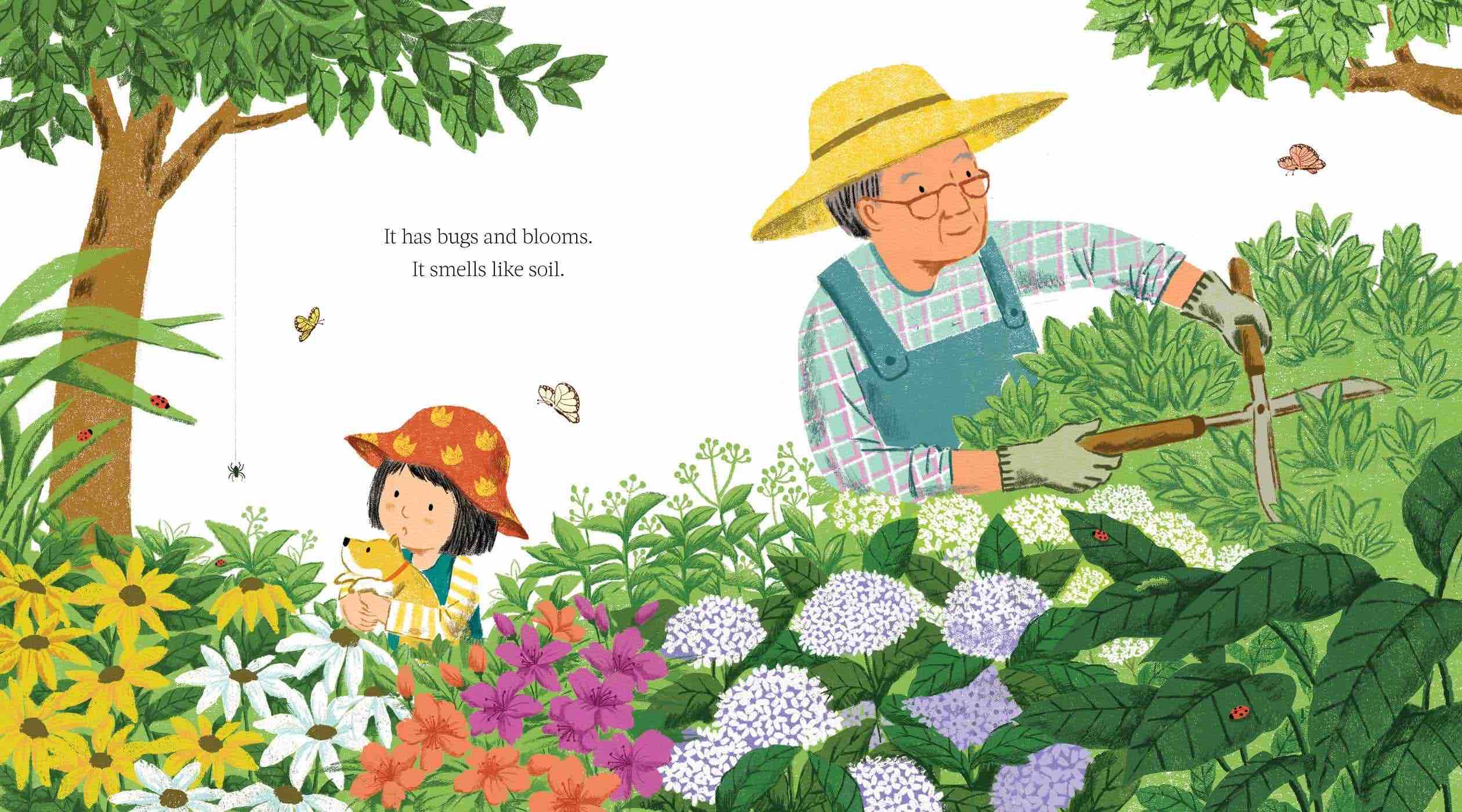 Copyright © 2023 Cracking the Cover. Unless otherwise noted, all books — digital and physical — have been provided by publishers in exchange for honest and unbiased reviews. All thoughts and opinions are those of the reviewer.