THE GOOD HAIR DAY, by Christian Trimmer and J Yang, Abrams Books for Young Readers, May 23, 2023, Hardcover, $18.99 (ages 4-8)
A boy dreams of having long, wavy hair in The Good Hair Day, written by Christian Trimmer and illustrated by J Yang.
Noah has a special day coming up, and he has a very long wish list. But there's one thing missing from it, the thing he wants more than anything else in the world: long, beautiful, wavy hair.
Noah understands that his hair will grow if he just doesn't get a haircut. But almost all the boys that Noah knows have short hair, and he's heard people say mean things about men with long hair. So, he just doesn't think he's allowed to ask.
When a fresh trim brings Noah to his lowest point, it turns out his caring family has been paying closer attention than he thinks — and they have an idea that will show Noah it's okay to be his gorgeous self. —Synopsis provided by Abrams Books for Young Readers
The Good Hair Day is a heartfelt picture book about a kid who wants to be different. Like a boy who wants to wear pink or purple or a girl who is drawn to playing football, this book is all about embracing your authentic self rather than what society dictates.
Author Christian Trimmer's text is warm and straightforward. It's very clear what Noah wants and why he's afraid to reach for it. Illustrator J Yang's illustrations are full of color and expression. He adds a lot of energy to the book, and his use of a parent in a wheelchair is lovely to see.
Every kid can relate to The Good Hair Day in one way or another and is a good option for those who would like to add books about inclusivity to their libraries.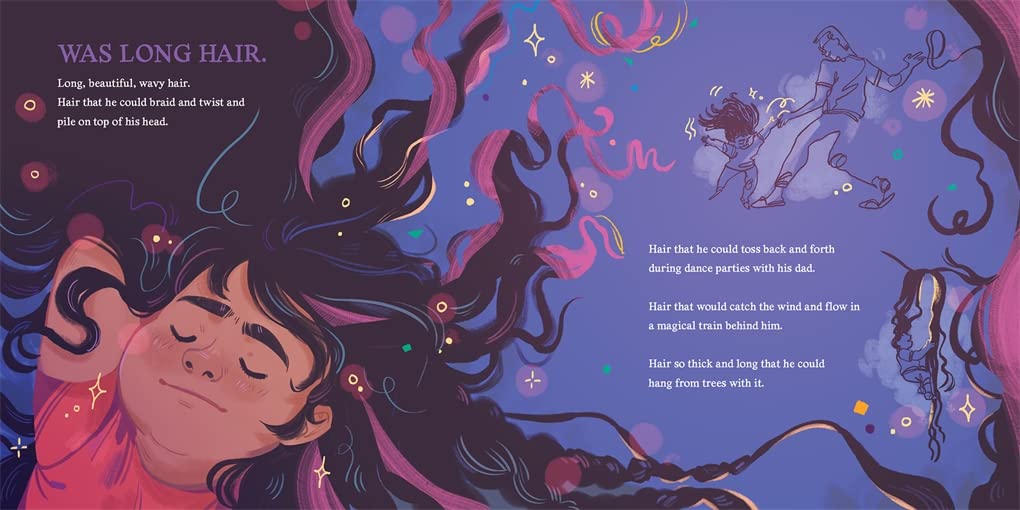 Copyright © 2023 Cracking the Cover. Unless otherwise noted, all books — digital and physical — have been provided by publishers in exchange for honest and unbiased reviews. All thoughts and opinions are those of the reviewer.